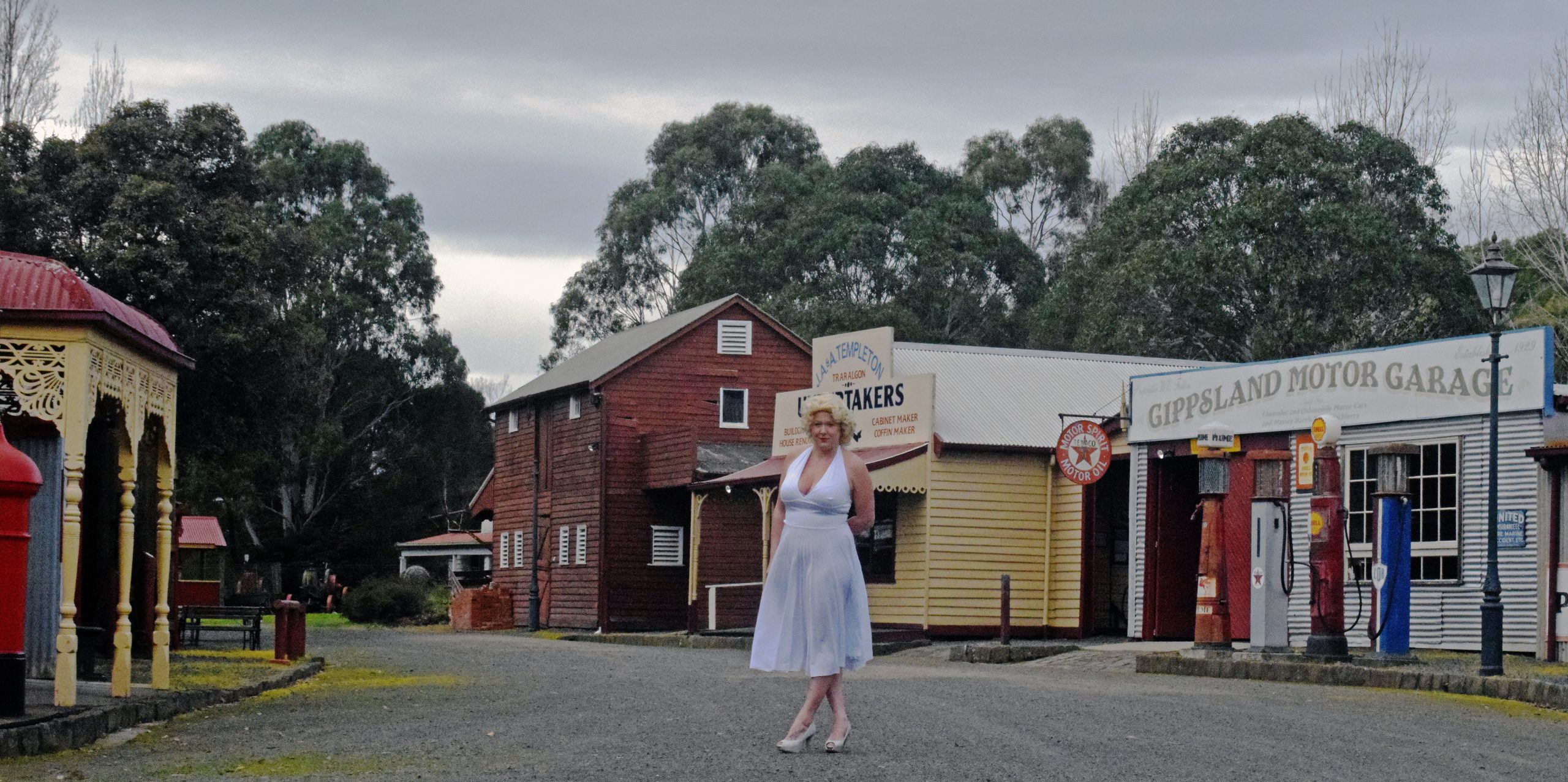 Think 1930s. Think murder. Think mystery.
Put the three together and you'll get a murder mystery night set in the sleazy underworld of Chicago during the 1930s.
Buy a ticket, choose a character and don a costume for a night of laughs and investigations, turning back time at Moe's Old Gippstown, Gippsland Heritage Park.
Finance and events coordinator Megan Twomey will be working the bar dressed as Marilyn Monroe while playing a minor role in The Murder Company show.
She expects a night of fun and frivolity on Saturday, 16 July and invites people to get a group of friends together to take part in the adult event.
"It'll be a lot of fun… and it's supposed to be pretty funny to see," Ms Twomey said.
"We encourage people to get a group of friends together to come out, have a good laugh and let their hair down."
With only 80 tickets available for the night, making for a bit of intimacy and enjoyment, those interested are encouraged to get in quick.
People will be given the choice to play a major or minor role when they buy their ticket and receive a character description to prepare.
"So they can be a big part of the show if they want to be," Ms Twomey said.
"And then they'll get a character description, so it sort of tells them who they are and gives them rumours to spread to help with how the night plays out."
Tickets cost $28 per person with all proceeds to go towards restoration of the park's grounds and buildings.
To book your place phone 5127 3082.
Murder Mystery at Old Gippstown
When: Saturday, 16 July
Arrive: at 6.30pm for a 7pm start
Tickets: $28 per person, including finger food – drinks will be at bar prices
Bookings: Limited seats are available, phone 5127 3082 to book your seat