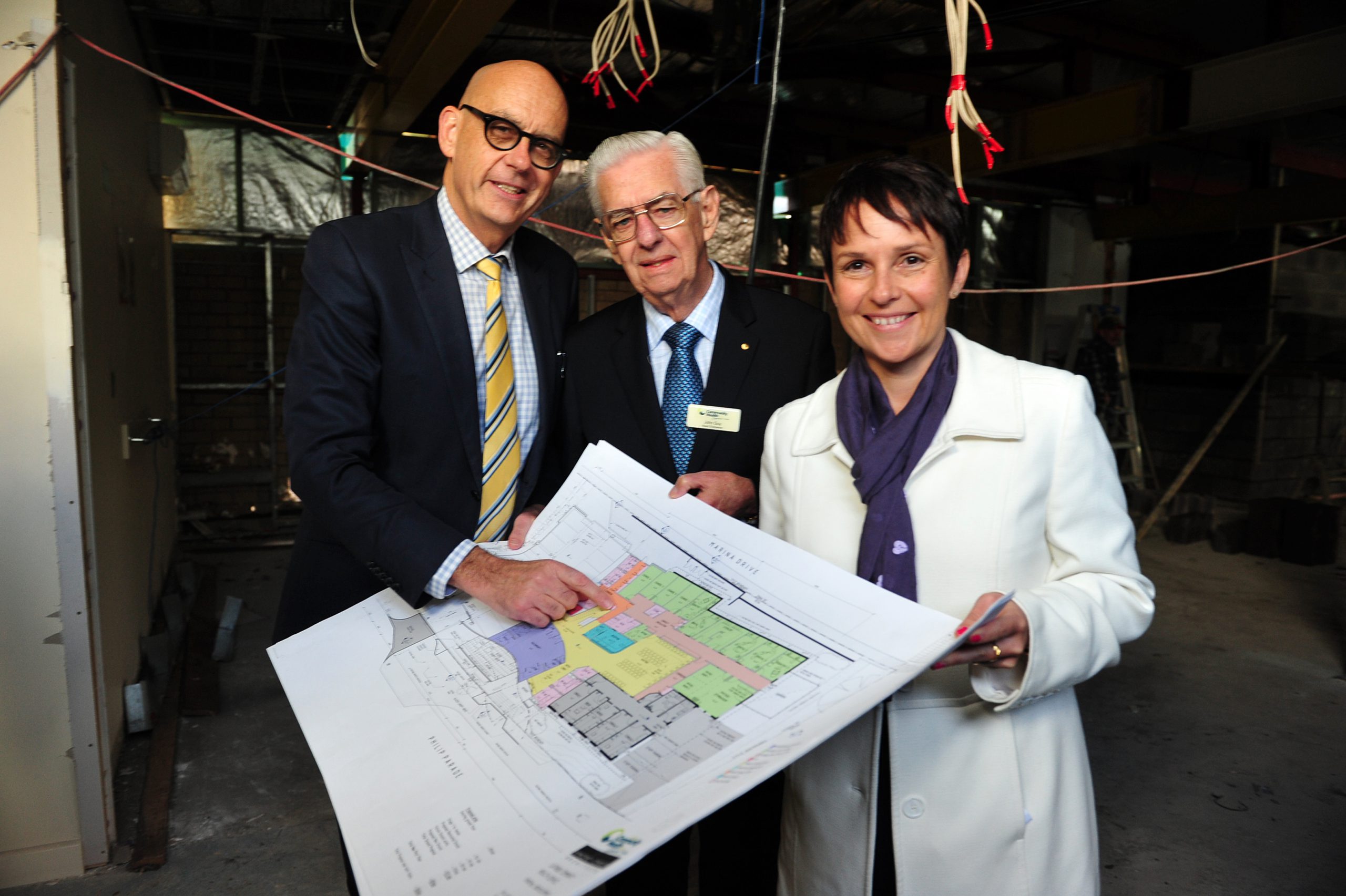 Work has begun on the long-awaited dental prosthetics lab and medical training facility in Churchill, which is expected to create about 40 jobs.
In a visit to the region yesterday, State Regional Development Minister Jaala Pulford toured the Latrobe Community Health Service site to inspect the work-in-progress.
It comes after the Federal Government committed $2.6 million to the project late last year, cementing its fruition following a combined commitment of almost $2 million from the previous and current state governments.
"It's tremendous, it's taken a long time to really pull all of the funding together for this project and we're very fortunate to have the Commonwealth Government as well as the State Government contributing to it, so it is a real partnership," LCHS chief executive Ben Leigh said.
The upcoming facility is marketed as the state's only dental prosthetics lab that will be able to supply all Victorian dentists and reduce the need to import products from overseas markets.
It will include a specialist lab to make dental prosthetics; three dental surgeries and consultation rooms for physiotherapy, podiatry and counselling; as well as workspaces and offices for staff, students and academics.
Ms Pulford said it was wonderful to hear the grinding and banging in the background now that both levels of government had come to the funding party.
"We want to diversify this economy to make it stronger," Ms Pulford said.
"That's not to say the traditional industries don't still have a very bright future, but I think any economy is strengthened and made more resilient by a greater range of different types of work, different entry points for people."
She and Industry and Employment Minister Wade Noonan will return to the Valley in coming weeks to discuss the State Government's $40 million Latrobe Valley transition fund announced in this year's budget.
Mr Leigh said the health service's GP clinic would operate onsite throughout the entire construction period.
Works began about four weeks ago and are expected to be complete by August next year.