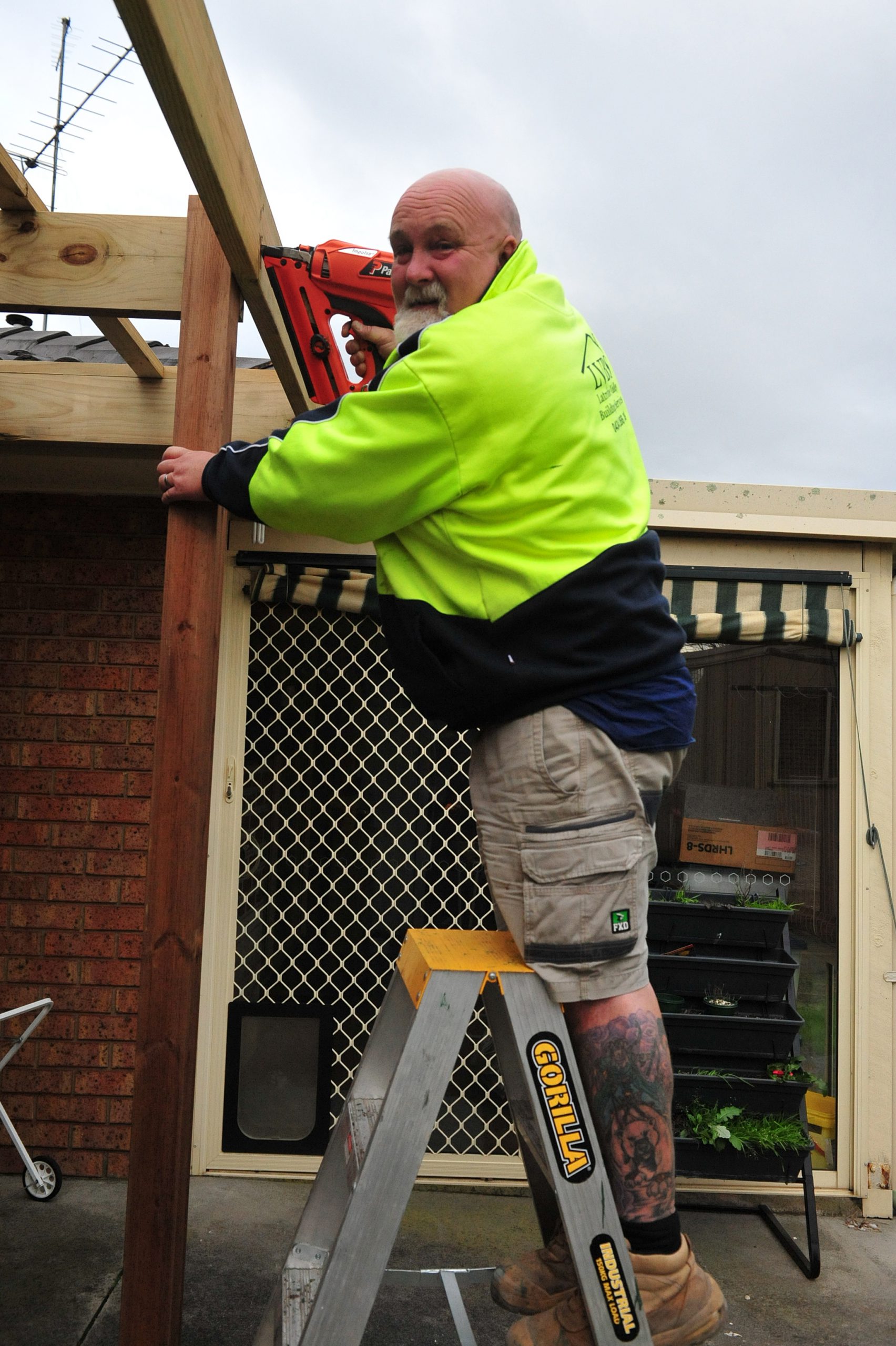 Rob Clarkson is living proof you are never too old to follow your dreams.

A former cattle truck driver, the 56-year old Moe resident is now an apprentice carpenter with his son-in-law's company, Latrobe Valley Building Service.
He may be earning half as much as he once did, but Rob says he's never been happier.
The stresses of life on the road are gone, along with the guilt of being away from family for weeks at a time.
Instead, Rob can now sit down to dinner each night with his wife and watch his five grandchildren grow up.
Wife Heather said she had noticed a visible change in her husband since beginning his apprenticeship.
"He has become a different person, he's happy to go to work and to be able to come home every day," she said, and Rob agrees.
"It's definitely changed my life, doing something I've wanted to do since I was a boy," he said.
"Truck driving is something I loved but it certainly took a toll on family life…the day after I got married I was back off in the truck."
Rob will be 60 years old by the time he receives his carpentry degree.
He said the benefits of being a mature-aged apprentice far outweighed the challenges.
"I've been around the tools and doing things around the house, and I'm probably a bit wiser and more experienced," he said.
"But it's definitely harder on the books; I haven't done maths for 40 years."
Rob will take on 45 subjects as part of the four-year course, which he hopes to complete in three.
He then hopes to remain with the company as a full-time carpenter.
Heather said Rob had the full support of family and friends, as well as the local community.
"People have been so happy for him," she said.
"I'm so proud of Rob, to take something on at his age, kudos to him."
Apprentice carpenter Rob Clarkson is up for the title of Tradie of the Year.
Rob's story of going back to school at the age of 56 has tugged at the heartstrings of the wider community, who have thrown their support behind the Moe tradie.
Rob was entered by wife Heather for the title, with $25,000 in prize money and nine consolation prizes up for grabs.
As of Friday afternoon, the Latrobe Valley Building Service apprentice was in the lead, more than 100 votes ahead of his nearest competitor.
Rob and Heather have been blown away by the community's support.
Rob said if he won, he would use the money to purchase a new saw and other trade tools.
The aim of the competition is to find Australia's proudest, most passionate and dedicated tradie.
There are still 41 days left for voting.
To vote for Rob visit www.tradieoftheyear.com.au/entries/120480632