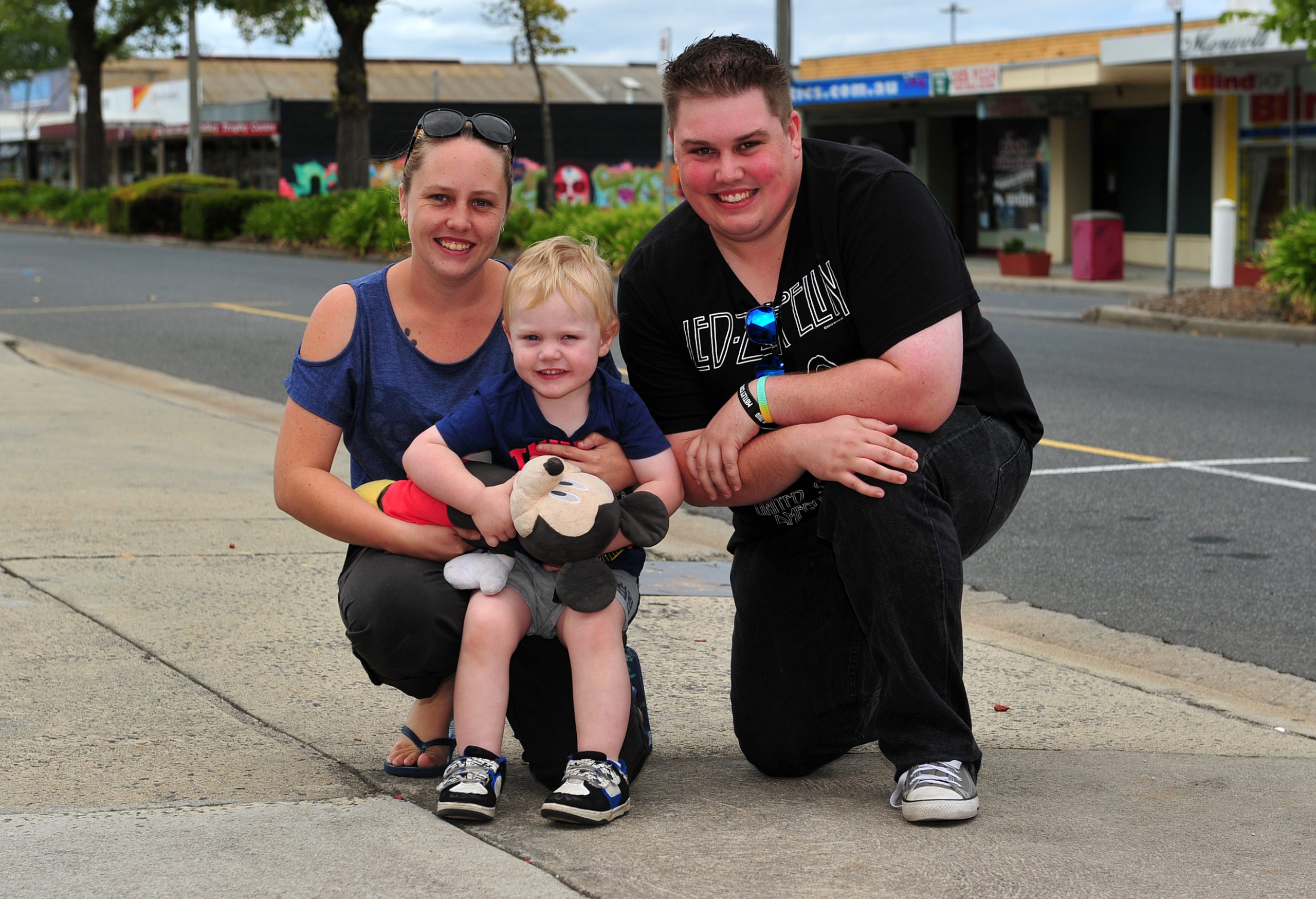 A Gippsland family's quest to raise awareness about a little-known syndrome continues in the form of pamper evenings and other public events across the Latrobe Valley.
Melissa Dunham and Stuart Palmer began their mission at the start of the year when they ran a music festival in Morwell, named Raise Our BWS Beat.
That festival alone raised more than $2000 for the Beckwith-Wiedemann Children's Foundation International, an organisation educating and assisting families and individuals diagnosed with BWS.
The brother and sister will soon host monthly pamper evenings in Morwell, mixing a night of facials, manicures and pedicures with information about the genetic condition.
"The support the director of the international foundation has given us has been really good," Mr Palmer said.
"They've given us ideas about events, what they've done in the past."
Melissa's son, Lachlan, was four months old when he received a possible diagnosis for BWS after countless doctor's appointments and extensive travel to find answers.
His entire left side is slightly larger than the rest of his body.
Due to the overgrowth syndrome, he also faces an increased risk of developing several types of cancerous and noncancerous tumours.
The now two-and-a-half year-old undergoes ultrasounds and blood tests every six months, has started early intervention and will complete physio to help with walking and running.
The ordeal of finding the right information led Melissa on the journey to educating the community, not only to raise awareness, but also to raise respect.
"I had my first taste of somebody picking on Lachlan because of his size and it was just hard to hear," Ms Dunham said.
"I didn't know how to cope with it and it made me think for his future and how people would treat him because of his size.
"Everybody is different and everybody looks different and maybe (it's about teaching others) not to judge somebody before you understand really what it is (they're experiencing)."
BWCFI director Anita Ament said the funds raised through the Gippslanders' efforts went towards helping a family attend the 2016 BWS Conference in Miami and receive advice from leading medical experts.
She said there was "no way to convey sufficiently how the worldwide BWS community feels about Stuie Palmer and Melissa Dunham".
"They worked to raise the awareness of Beckwith-Wiedemann Syndrome in Australia through a music festival fundraiser with no prior knowledge of BWS events," Ms Ament said.
"They applied the passion driven by the BWS syndrome diagnosis of their family member to make a difference. Their efforts have been applauded not only here in America but across the globe."
The pamper evenings will be held on the first Saturday of each month, beginning 3 September.
Cost is $50 per person, to include a manicure, pedicure, facial and nibbles.
Booking are required, with a limit of five people per night.
To book your place, phone 0474 783 343, 0403 669 891 or 0448 255 604.
For more information about the Beckwith-Wiedemann Children's Foundation International, visit www.beckwithwiedemann.org
To keep updated on the local awareness and fundraising efforts, visit the 'Beckwith Wiedemann Syndrome Awareness' page on Facebook or the website www.beckwithwiedemann.wix.com/australia