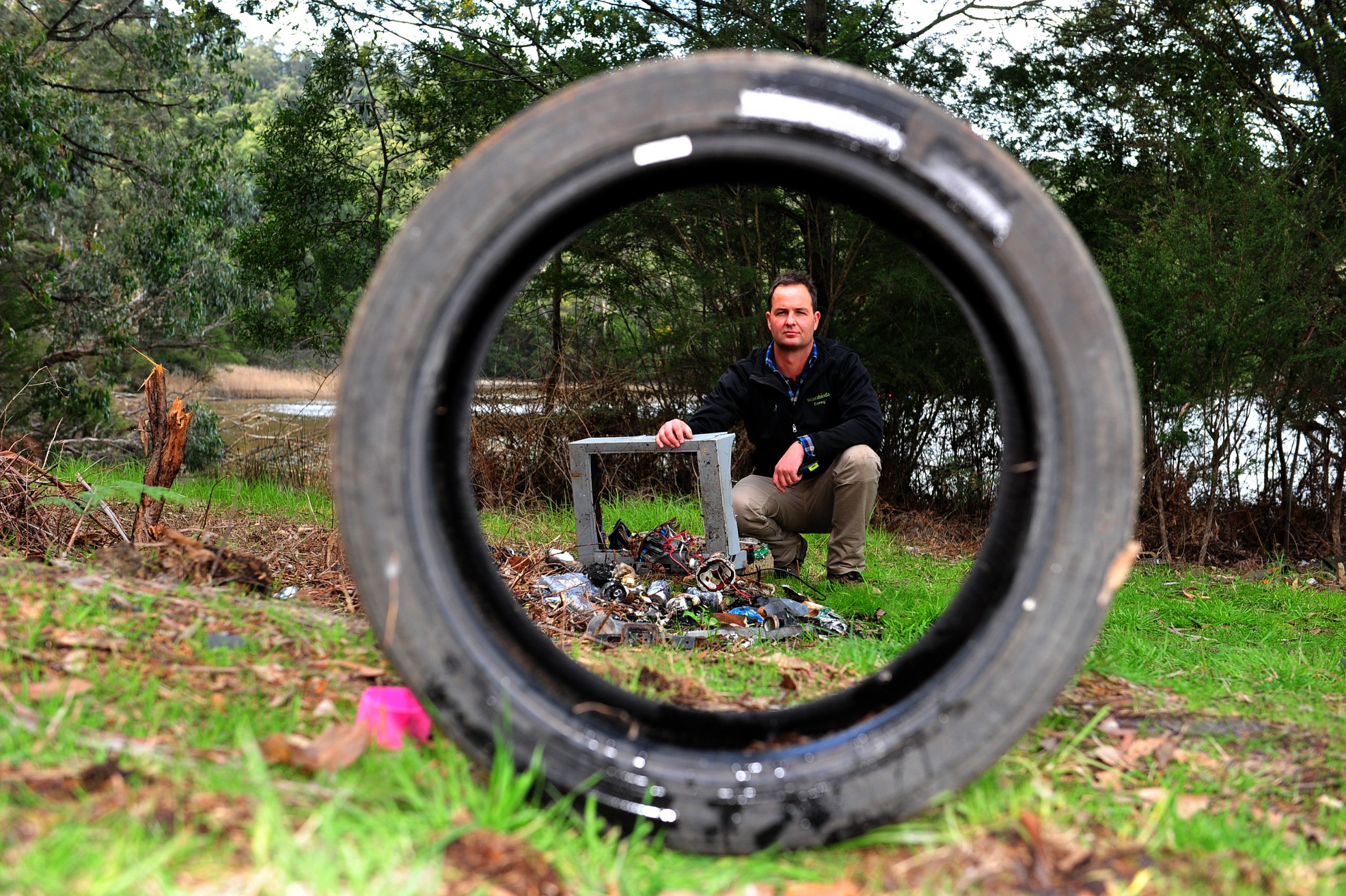 Broken glass, aluminium cans, hard rubbish and used toilet paper are among the heaps of waste regularly dumped in and around a local school camp and nearby Lake Narracan.
Teachers at the Woorabinda camp are fed up with arriving at work each Monday to find piles of rubbish on camp property and the shore and bushland of the adjacent lake which is used by the young camp-goers.
"It is a weekly occurrence," Woorabinda teacher Corey Green said.
"In the winter months it lessens a little bit. In summer, to be honest, it can be almost overwhelming how much rubbish you find when you come back."
The problem is so prevalent, the camp has incorporated lessons about rubbish into its regular curriculum.
"It came about because every time we went canoeing we were just cleaning out enormous amounts of waste," Mr Green said.
"We'll talk about how long it takes to decompose and it has a real impact on the kids."
Teachers returned to work after the recent school holidays to find syringes at one of the small clearings beside the lake and facilitated their safe disposal.
"We'd just like people to think about students coming through, the general public and the environment," Mr Green said.
"Lake Narracan is kind of like the jewel in the Latrobe Valley's crown.
"It's a really nice area to come and visit.
"Sometimes people can look down their nose at the Latrobe Valley, I think, and this type of stuff, it certainly doesn't do the Valley any favours."
Mr Green said the camp did its bit to dispose of some of the waste and phoned Latrobe City Council to remove the larger items.
"They're good, they'll be out within the week to collect it," he said.
"But I don't know if that's something you want to be doing long term.
"I don't know if the answer is having more bins out, whether it's signage, whether it's cameras, whether it's just a greater presence from (authorities)."
Latrobe City general manager of city development Phil Stone said council was disappointed to hear about the rubbish dumping at Woorabinda.
"Not only is rubbish dumping an offence, but it can damage the bush and make locals and tourists think twice about visiting our local nature spots," Mr Stone said.
"When reports are received about dumped rubbish, local laws officers will visit the sites to inspect and search for possible evidence.
"Should a perpetrator be clearly identified, action can be taken under the provisions of the Environment Protection Act 1970 for littering/rubbish dumping offences."
Maximum fines for this kind of offence range from $6200 to $9300.
Mr Stone said council's transfer stations were open daily and many items could be disposed of at little or no cost.
The next no-charge drop off weekend will be held on 1 and 2 October.
For more information on this and other waste disposal options visit www.latrobe.vic.gov.au/waste
Anyone witnessing rubbish dumping is encouraged to report it to council on 1300 367 700.