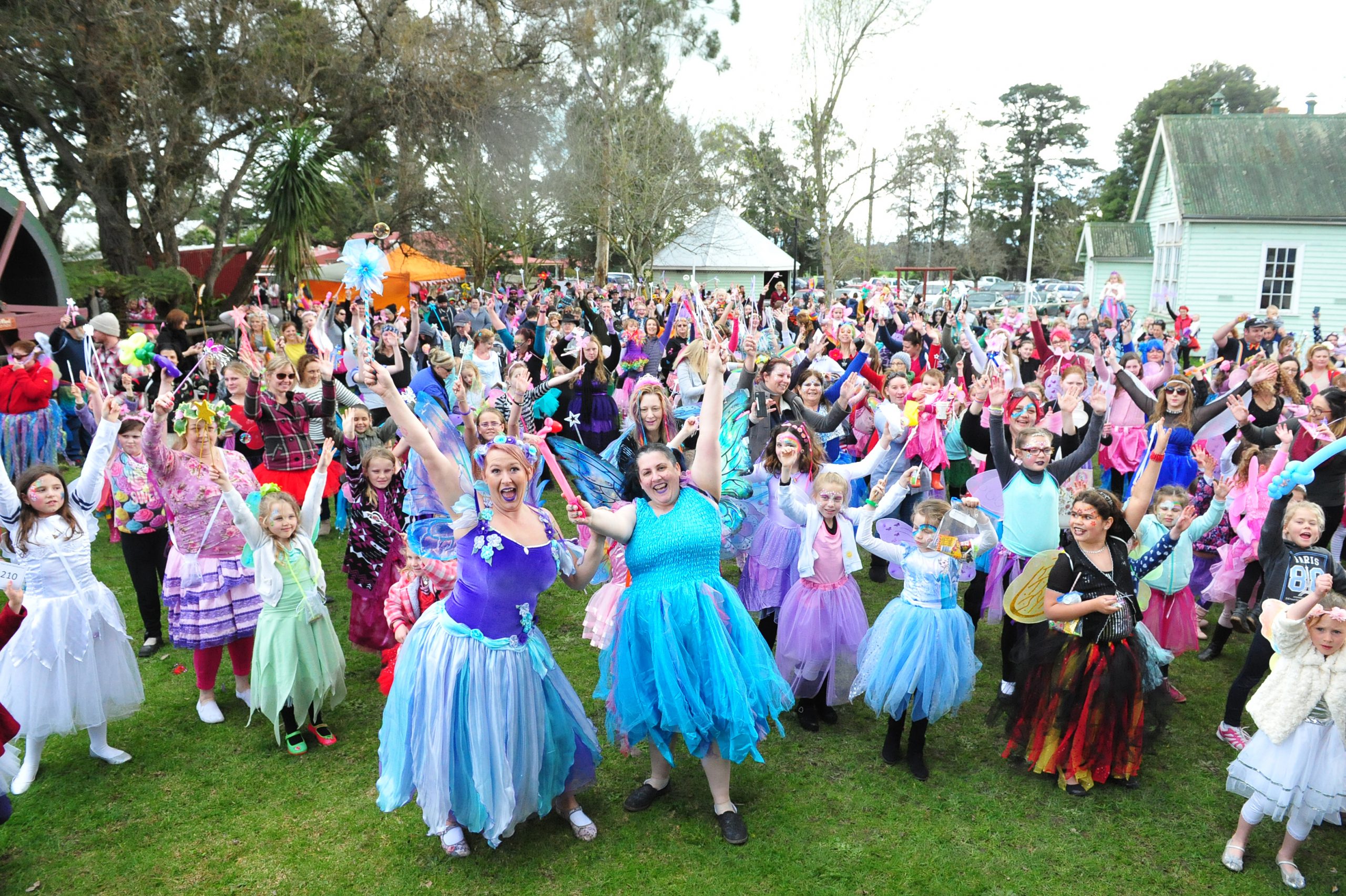 The waving of wands and the flutter of wings were unable to provide enough magic to conjure a world record for the highest number of fairies in a single location yesterday.

Fairies of all ages donned their tutus and descended on Old Gippstown, Moe, for the second annual 'Fairies in the Park' event.
This year organisers were hoping to break the world record for the highest number of people dressed as fairies in a single place.
An impressive showing of 610 fairies was not enough to beat the current record of 871, set by a group in Great Britain.
Despite the failure to break the record, Old Gippstown manager Kevin Reardon is looking on the bright side.
"We got 610 fairies, which we're claiming as a Victorian record," Mr Reardon said.
"I don't think the weather was the best (for breaking the record), it did tend to rain on our parade a little bit."
However, a diverse bunch did turn out to try and break the record.
"I would say the youngest fairy was probably round about two and the oldest was in their 40s," Mr Reardon said.
But it was not just girls and women who turned up to help break the record.
"There were quite a few boys and quite a few four-legged fairies," he said.
The fairy dogs turned up dressed for the occasion, complete with their own tutus and wings.
Visitors to the park yesterday also enjoyed a number of attractions such as face painting, a jumping castle, balloon twisting and a petting zoo.
Mr Reardon said the event would return next year.