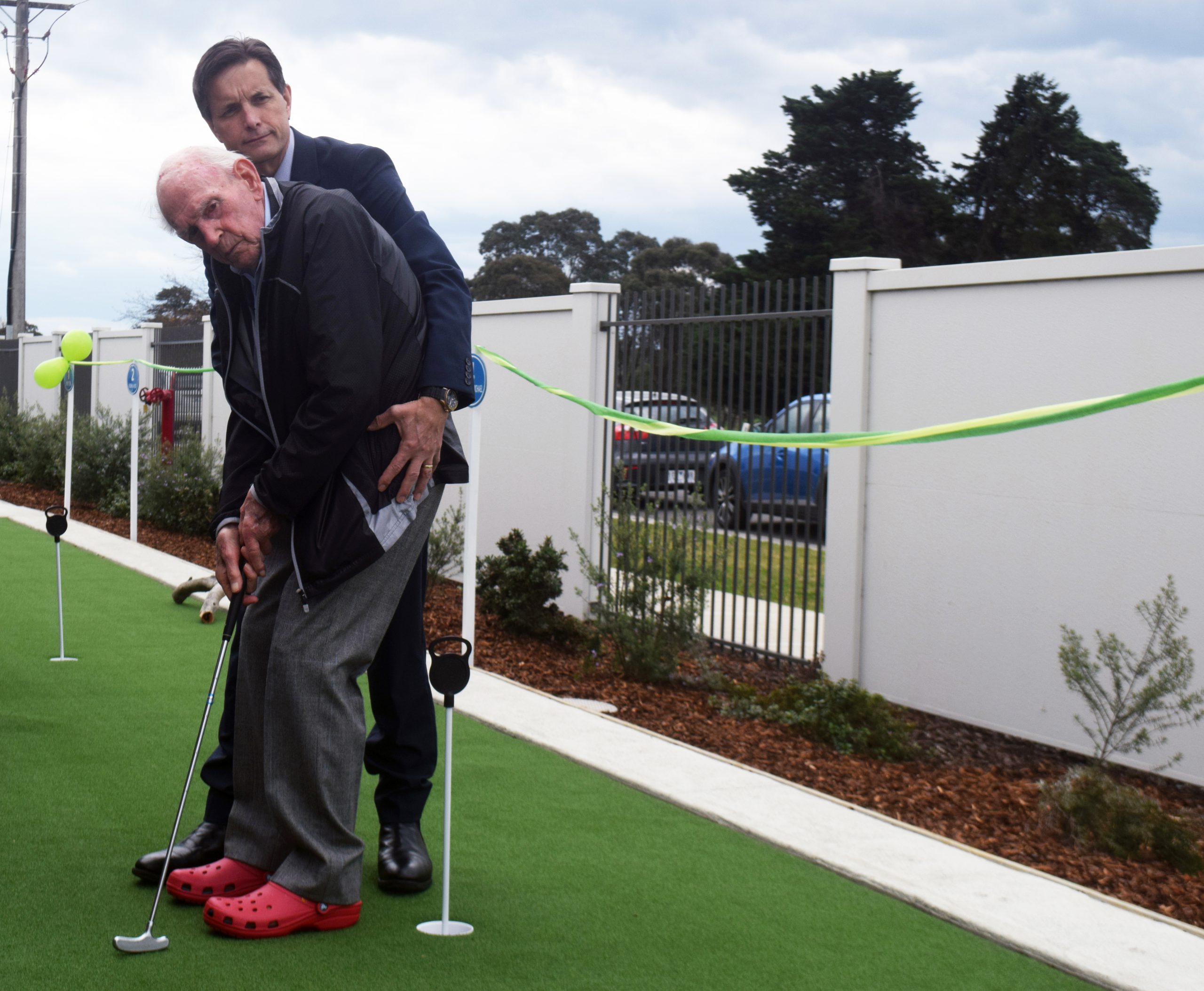 AS a World War II prisoner of war, Traralgon's Oliver Green experienced the unimaginable, but he always looked on the bright side.

A fighter pilot with the British Royal Air Force, Oliver was shot down in Egypt and handed over to the German Army Police as a prisoner, where he remained for four years.
"The days and months dragged and the conditions were appalling. Life was harder than any man should ever endure," Oliver said.
It would be enough to make anyone give up, but Oliver was determined to lift prisoner morale.
Another prisoner had managed to keep a ladies' golf club in his belongings so Oliver set up a miniature golf course.
"We made little balls and eventually they became quite well done and sturdy… little things like that kept us alive," he said.
Oliver eventually escaped – his second attempt – into the hands of the Americans and returned to Britain.
That's when Oliver's love of golf really took shape.
"The Duke of Bedford's estate heard I knew something about golf and they wanted someone to build a huge golf complex so I retired early and started building golf courses," he said.
Oliver eventually retired for good to Australia.
An operation in his 90s left him unable to walk and at 95 he moved into Traralgon Bupa.
However, Oliver was adamant he would walk again.
"I had no idea how I was going to achieve it because I could barely move my legs in the bed," Oliver said.
"I had to be lifted out of bed with a crane."
Putting one foot in front of the other and "the other one in front of the first one" was his plan, and with the support of physiotherapy and his doctor, Oliver was up and walking again in a matter of months.
"To have a man in his 90s walk again is no small feat," his doctor, Richard Cristofaro, said.
Mobile and looking to bond with his fellow residents, Oliver last year designed a five-hole putting green suitable for everyone.
"I just wanted to play golf again," Oliver said.
"So after I learnt how to walk again, I decided to design a mini golf course for the care home, and with the support of Bupa, we now have the course up and running for us all to enjoy."
He said golf was a "quiet pursuit that can be enjoyed by everybody".
"It doesn't exclude anyone, you can play it with your walker," Oliver said.
The golf course, aptly named Oliver's Green, was officially opened on Friday to a crowd of residents, family members and the local community.
Bupa Aged Care Australia managing director Louis Dudley said the golf course not only provided fresh air and exercise for the residents but also represented "Oliver's determination, his ability to overcome any obstacles that come his way and his drive to help not only himself, but others around him".