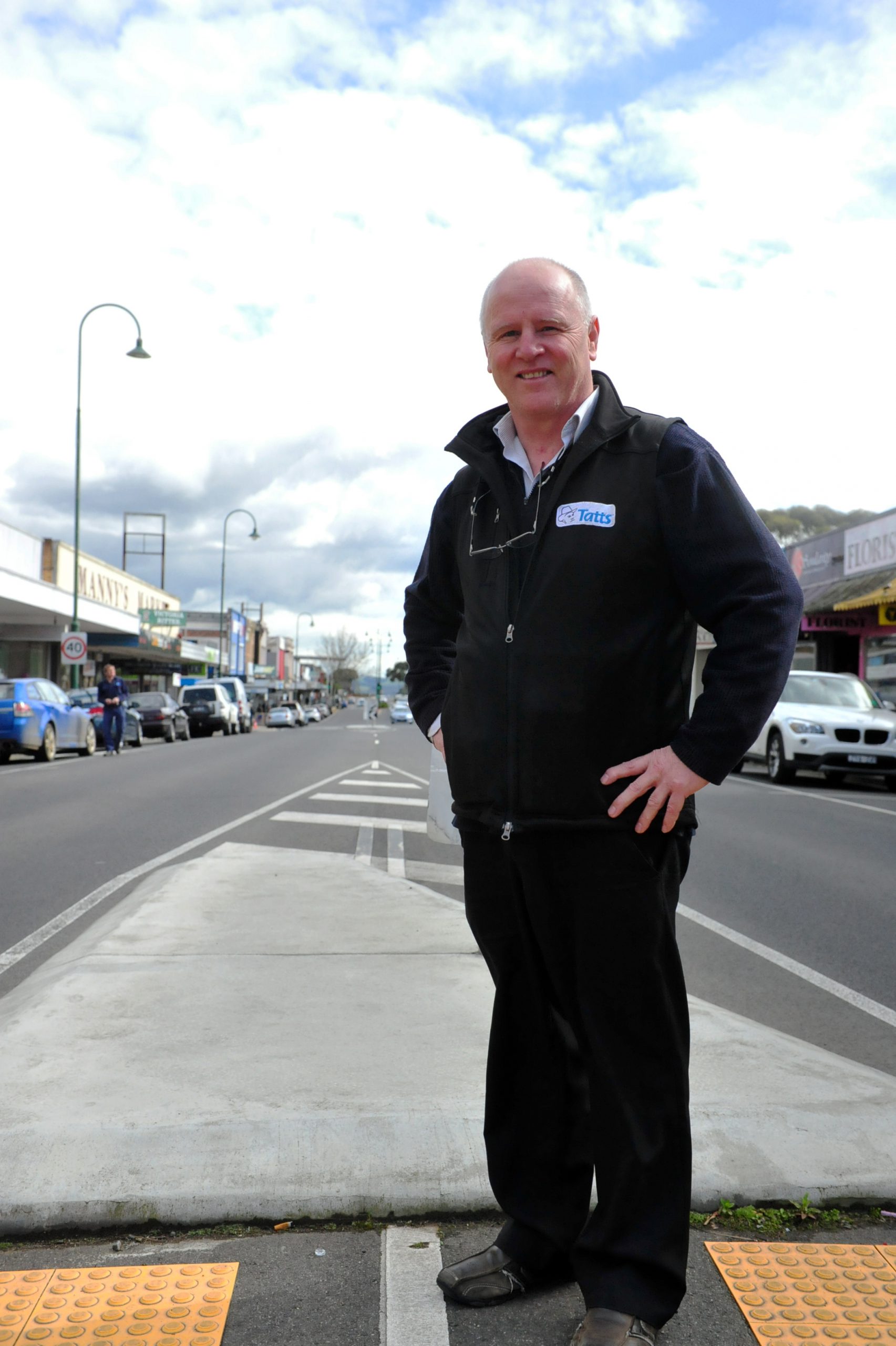 A draft long-term plan that outlines an ambitious transformation of Morwell is yet to be considered by Latrobe City councillors, after almost two years in the making.

Morwell businessman and a key figure behind the draft's creation, Ray Burgess, wants council to adopt the plan before the looming caretaker period in September ahead of October's council election.
He recently presented a petition to council he said had gained about 650 signatures in a matter of weeks, calling on it to endorse and adopt the draft Future Morwell Urban Design Revitalisation Plan.
"The great worry is with the caretaker period coming with the upcoming elections, if no decision is made, it'll be realistically this time next year before we get anything on the ground, happening," Mr Burgess said.
"We've got nearly three years between the announcement of the money and getting something happening. Not good enough."
Future Morwell came about with State Government funding following the Hazelwood mine fire.
It involves representatives from the com munity, council and RMIT University driving Morwell's future economic development.
A key theme of the Future Morwell draft plan is to rebrand Morwell as a town of gardens.
Permanent garden beds, a town circuit and attractive gateway entrance are among the changes mooted.
"It's so important the people of Morwell can see this project and say, 'look at this, Morwell is worth something, we are worthwhile, we do have some self worth and this is ours, look at that'," Mr Burgess said.
Future Morwell steering committee chair and Latrobe City Councillor Graeme Middlemiss said the long wait was due to a difference in costings the committee and council had arrived at.
"There has been considerable discussion around how those two figures can come together and that has taken a considerable amount of time," Cr Middlemiss said.
Speaking with The Express before a steering committee meeting last night, Cr Middlemiss was confident council would make a decision on the plan before it enters caretaker mode.
"We have plenty of time to get that on the normal agenda and at the moment my view is that will occur," Cr Middlemiss said.
"My answer to the community, the project is on track and I'm very hopeful the next council meeting will see it going ahead."
On Monday night councillors agreed to lay the petition on the table until the next council meeting in September.