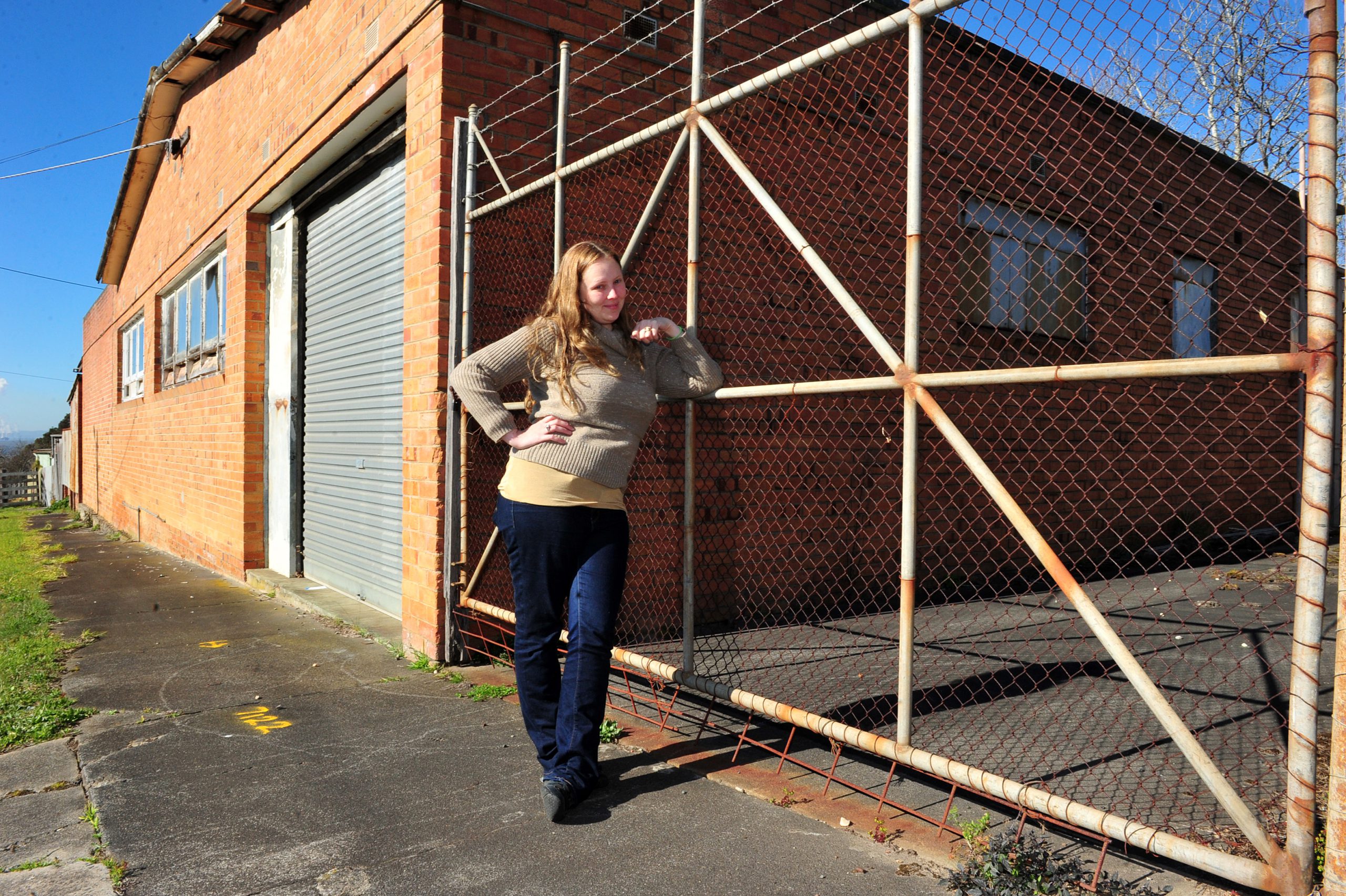 A doctor that cured a doomed baby with a bottle of beer and a Swedish settler who whittled willow cricket bats are among the colourful characters chequered throughout the history of Yallourn.

Their stories will be explored as part of a new tour of the historic "town that disappeared", brought to life by guide and narrator Tegan Dawson.
The Haunted Hills Tours owner and operator is delving into the tourism game full-time after the success of her ghost and crime jaunts in Yallourn North and Traralgon.
Her latest addition to the repertoire is a guided tour focusing on the "heroes, pioneers and the people" of early Yallourn and their lives.
Among their number are some of the original settler families including the Cooks, Nardinos and Bayleys – who have a street named after them in the town – and the tour examines their involvement with the migrant population.
"By telling stories through the eyes of the migrants you can actually see how they came together as a town," Ms Dawson said.
"There was loads of businesses in Yallourn North but some of them were outside people and it's just interesting to see how they interacted with the town as well."
The intrigue surrounding the forgotten town of Yallourn is a long-held obsession for Ms Dawson.
She grew up in Leongatha, in a house which had been moved from Yallourn, which sparked an interest in the fate of its original location.
"That always made me interested in that story of how could a town not exist. How could that happen?" Ms Dawson said.
A combination of historical research, anecdotal collation and a touch of embellishment led to the creation of her first Haunted Hills ghost tour last year.
The natural storyteller said the initiative came from a desire to highlight more of the region's assets and remind people there was more to the Latrobe Valley than the power industry.
"I've always worked with people and I've always told people stories, just not publically, and I wanted to change the direction of what I was doing with my life and do something fun… and I wanted to write," Ms Dawson said.
"The economy of the Valley is very one track, we have a lot of resources here that are really cool that we don't really use, like Tyers National Park, Moondarra State Park – they're very underutilised.
"Then we've got our own story, but what is our story? Is our story only that we came alive in 1921 when the power stations were built, is that the only story here?"
Since launching on a fateful Friday the 13th last February, Ms Dawson's tours have been sending shivers up spines, including her own at times.
Ms Dawson has enlisted the help of psychics to help fill gaps in the history books and has uncovered some spooky spectres in the process.
"I got it (one of the psychic's findings) confirmed by a local – one of the houses in Yallourn North is haunted with a lady who's sad," she said.
"Even the residents… know she's there. She doesn't do anything except be sad and they just feel her presence and hear footsteps sometimes.
"The psychic told me the woman there had lost a baby – her child was stillborn – and she feels really bad about it as a lot of women do."
Grizzly history is also explored on her crime tours, which put participants through their paces as detectives.
Ms Dawson lays out a crime and allows the audience to become judge, jury and executioner.
The latter comes into play more often than most people anticipate.
"People are usually surprised because we have an interesting way in which we look at the past, especially due some things that happened during the Renaissance and before that the Dark Ages with death sentences and things like that," she said.
While researching ghost stories, Ms Dawson came across plenty of tragic events including a plethora of murders, many of which went unsolved.
Those formed a narrative from which the crime tours were born, and helped open up another way to draw people into the town.
"To find the research behind ghost stories it's usually tragic events so I was looking at significant crime events like murder and unsolved murders particularly," Ms Dawson said.
"So I found a load in Yallourn North and then I came across skeleton stories with the help of Robin at the Old Brown Coal Mine Museum and she gave me some extra urban legends the town has."
The symbiotic relationship with other attractions in the town has led to increased tourism opportunities for all involved.
"A lot of people on my tours don't know about the museum and I'm telling them about it for the first time and some people said they'd actually come back to see it.
"But you don't see the town if you just go to the museum and the town's got lots of cool things, like the old bakery is still there and there's historic places within the town you wouldn't know and also people have great connections to places."
With plans to add a Rosedale tour in the near future, Ms Dawson is excited for the season ahead.
She is currently able to run about 24 tours per month with a 30-person cap per tour. The 'People of Yallourn North' will launch in the September school holidays.
For more information about Haunted Hills Tours visit www.hauntedhillstours.com.au