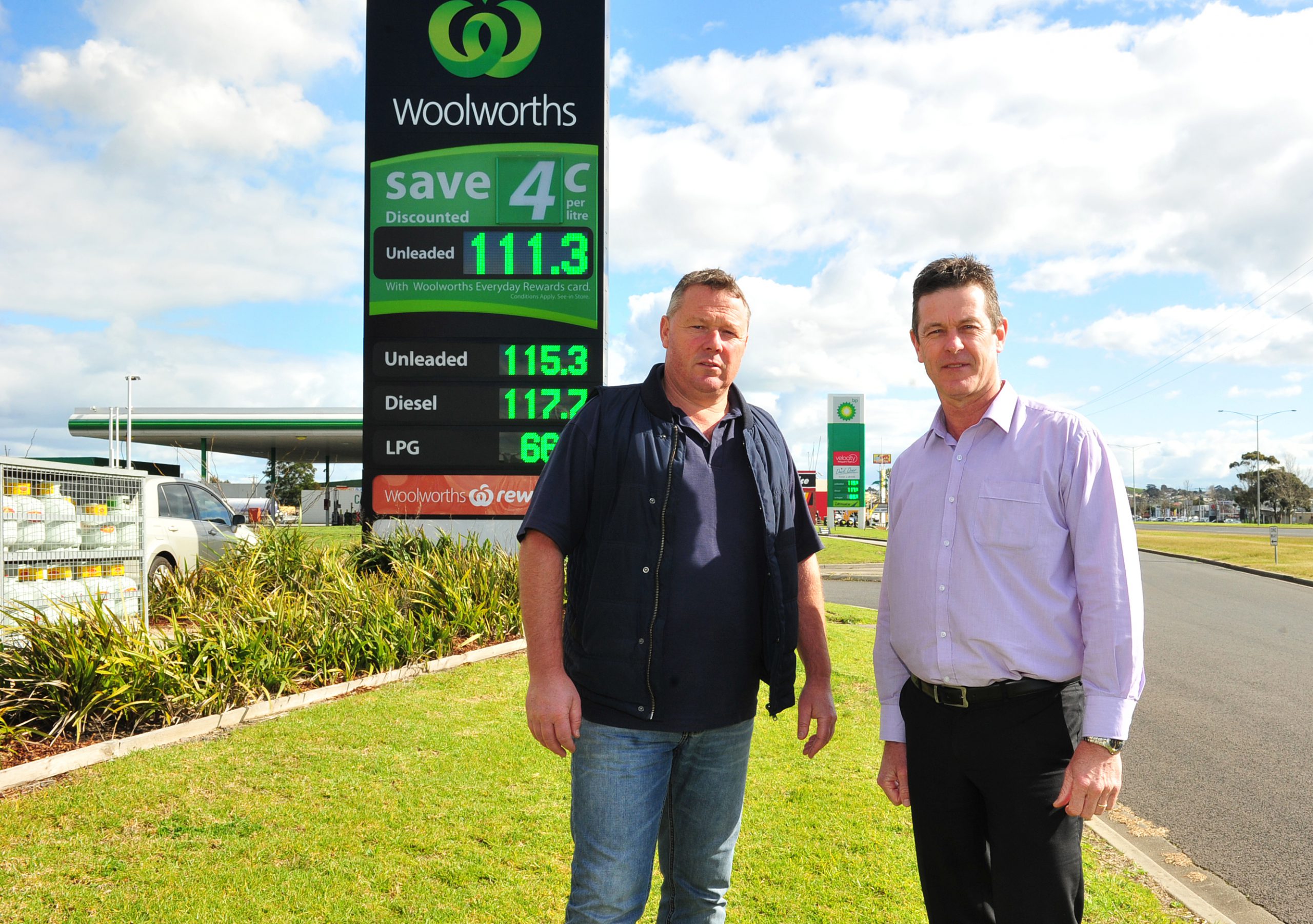 The State Opposition is proposing a parliamentary inquiry into regional Victorian fuel prices in a bid to examine why some regional communities are paying more at the pump than other country areas and metro Melbourne.
It wants the Law Reform, Road and Community Safety Committee to conduct the inquiry and submitted proposed terms of reference to Parliament this week.

However, the matter was not debated before the parliamentary sitting ceased on Wednesday evening and is now expected to return to the upper house for debate when Parliament next sits later this month.
Member for Morwell Russell Northe, who is also the shadow minister for consumer affairs, said he drafted the terms of reference following ongoing concern from the community.
"My personal view has been for a long time that Latrobe Valley motorists appear to have been ripped off," Mr Northe told The Express on Tuesday.
"One of the most consistent issues that comes through my office is fuel pricing and why Latrobe Valley motorists are paying more than many other regional communities.
"It just makes no logical sense that, for example, we can be paying 20 cents a litre more for fuel and yet you travel further into East Gippsland and they pay up to 20 cents a litre less. You can't use distance as an argument for Latrobe Valley fuel pricing."
The Opposition wants the inquiry to look at pricing methodology for unleaded, diesel and LPG fuels in regional Victoria and why there are pricing discrepancies in some regional areas when compared with other regional communities and metropolitan areas.
"We need to be getting the fuel companies before the committee to explain this," Mr Northe said.
"It seems we are simply subsidising other parts of the state when it comes to fuel prices and that is simply and utterly unfair."
Mr Northe said he also wanted the investigation to include initiatives and technology that might be able to assist motorists in the future, such as price comparison applications so that "pressure can come to bear on fuel retailers".
He has previously called on regulator the Australian Competition and Consumer Commission to conduct an investigation into Latrobe Valley fuel prices.
The ACCC told The Express earlier this year it did not have the resources to undertake an individual investigation of every town where there were concerns about fuel prices.