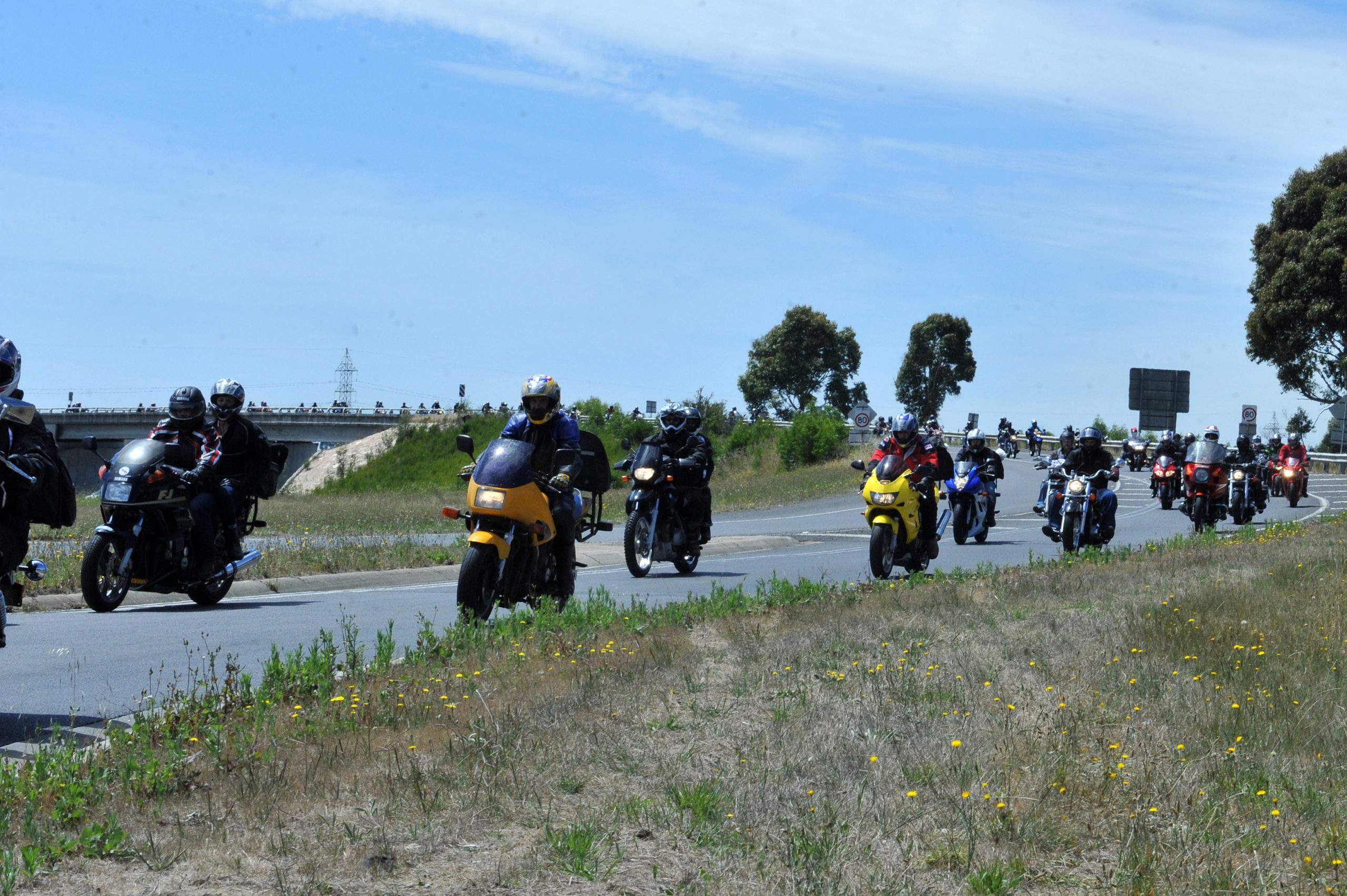 A GROUNDSWELL of support is building to save a popular Latrobe Valley Christmas charity event after it was cancelled last week.
In a Facebook post on Friday, the coordinator of the Gippsland Motorcyclists Toy Run announced this year's event would not go ahead, citing "ever-increasing regulatory hurdles".
However, following an outpouring of support on social media in the wake of the decision, coordinator Alf Vella said he was in talks with local community leaders to look at ways to run a replacement event without the motorcycle component.
"There are several interested parties that will meet this Thursday to discuss a Latrobe Valley Christmas toy run," Mr Vella told The Express.
"The amount of public outcry is so overwhelming. My heart fills with joy.
"There's opportunities to save the basic concept, which is looking after families."
The annual event was slated for 3 December this year and would involve up to 500 motorcyclists travelling from Traralgon to Moe's Old Gippstown, transporting toys for St Vincent de Paul and the Salvation Army to distribute to children in need. Last year it donated $60,000 worth of toys.
However, Mr Vella said the event required significant logistical planning with about 60 locations along the way requiring monitoring, which was provided by volunteer marshals and police.
In the Facebook post on Friday, Mr Vella said volunteers could "no longer provide the necessary manpower to continue to run the [event] to the standard required".
Speaking with The Express, Mr Vella thanked Latrobe City Council and Victoria Police for their diligence in making the 16 year-old event safe, saying he did not want to criticise those who had helped it run.
"Unfortunately we don't have the manpower to meet their needs," Mr Vella said.
"They're compelled to make sure certain standards are adhered to.
"They're faced with a worldwide situation where they've got to make these requests."
Mr Vella said a recent Victoria Police request was for organisers to have a plan in case of a terrorist attack.
"There's no way in the world you could control that and yet they expect to put a scenario in place to control that," Mr Vella said.
The Express sought clarification from Victoria Police as to whether such a contingency plan was required for public events like the toy run, however it was unable to provide a response.
Mr Vella said the event did not have public liability insurance as it would be too expensive for a charity to cover.
Latrobe City mayor Michael Rossiter said council was disappointed the event would not be held.
He said the organising committee had not raised any concerns with council about meeting the requirements of a traffic management plan for the event and council did not believe the plan played a part in the committee's decision to cancel the event.
"In recent times there have been significant changes to the Road Act which have greatly impacted on events," Cr Rossiter said.
"Under current legislation and the Road Act, a registered, qualified and accredited individual or company must prepare a traffic management plan when events require a road closure or change to traffic conditions."
Cr Rossiter said the Gippsland Motorcyclists Toy Run required approval from Victoria Police, council and VicRoads and all parties had worked in collaboration for the past 16 years to minimise the burden on community groups and ensure approval.
"This collaboration continued throughout the planning phase of this year's event," Cr Rossiter said.
Mr Vella thanked the community for its ongoing support.
"It's been one of the most popular toy runs in regional Australia and that's because of the generosity of the people in the Latrobe Valley," Mr Vella said.
"We've satisfied the needs of (the two charities), they haven't had to buy a single toy."