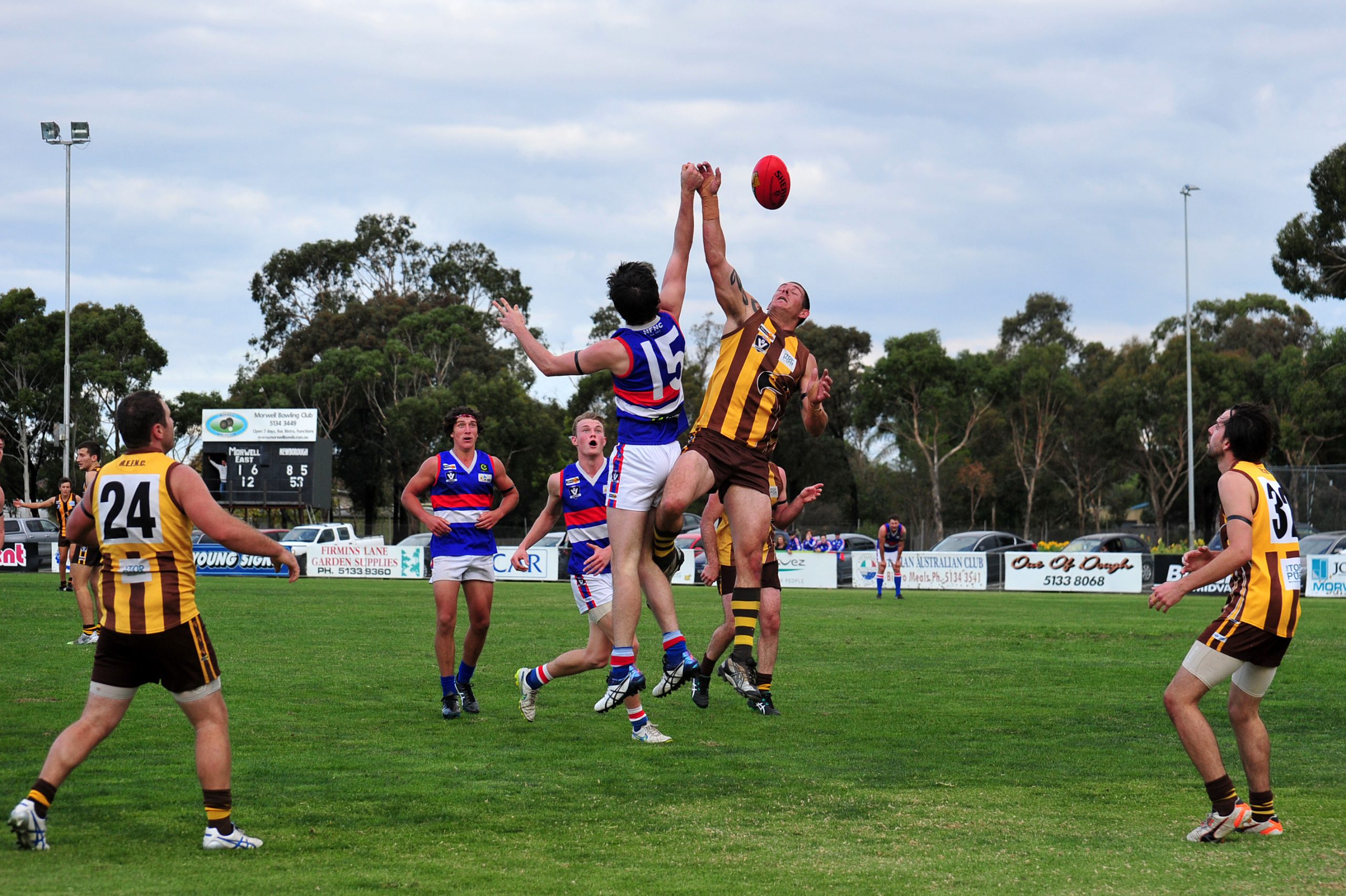 Two weeks ago Newborough was Mid Gippsland minor premier, but this week faces the prospect of finals elimination.

After a loss to Yallourn-Yallourn North in the second semi-final, the Dogs now meet high-flying Morwell East following its surprise win against Mirboo North.
It will be the East's third hard match in succession and it has been a great effort by the Hawks to get this far.
Newborough played its worst football against YYN last weekend and is feeling the result.
From premiership favourites to fighting for survival within the space of a week, it has been a big reality hit for the Bulldogs.
These two have played twice in preliminary finals under the reformatted system with Newborough winning both times in 1998 and 2004, which was the last time they met each other at this level.
History this season has Newborough winning both matches over the Hawks by 65 and 87 points, respectively.
In the latter the Dogs kept Morwell East to its lowest ever score of eight behinds.
Finals time is a completely different game with different targets and anything can happen.
The pressure is greater and it will be tough for Morwell East as history is right behind Newborough with 75 games played for 58 wins.
Out of its last eight games Newborough has won seven.
Having one of the best game average of 109 points (18.1 goals), Newborough has had 28 players score goals, with Joel Mitchell topping with 36.
Morwell East only had 25 players kick its average of 73.45 points per game (12 goals).
Shaun Barnes was its leading goal kicker with 31.
It will be a big ask for Morwell East to roll the Dogs as Newborough is a tough side and will be full of venom after its loss.
There will be plenty of support for the Hawks who have nothing to lose.
Coming this far has been a great achievement, but it may all come to an end on Saturday with Newborough proving too strong.