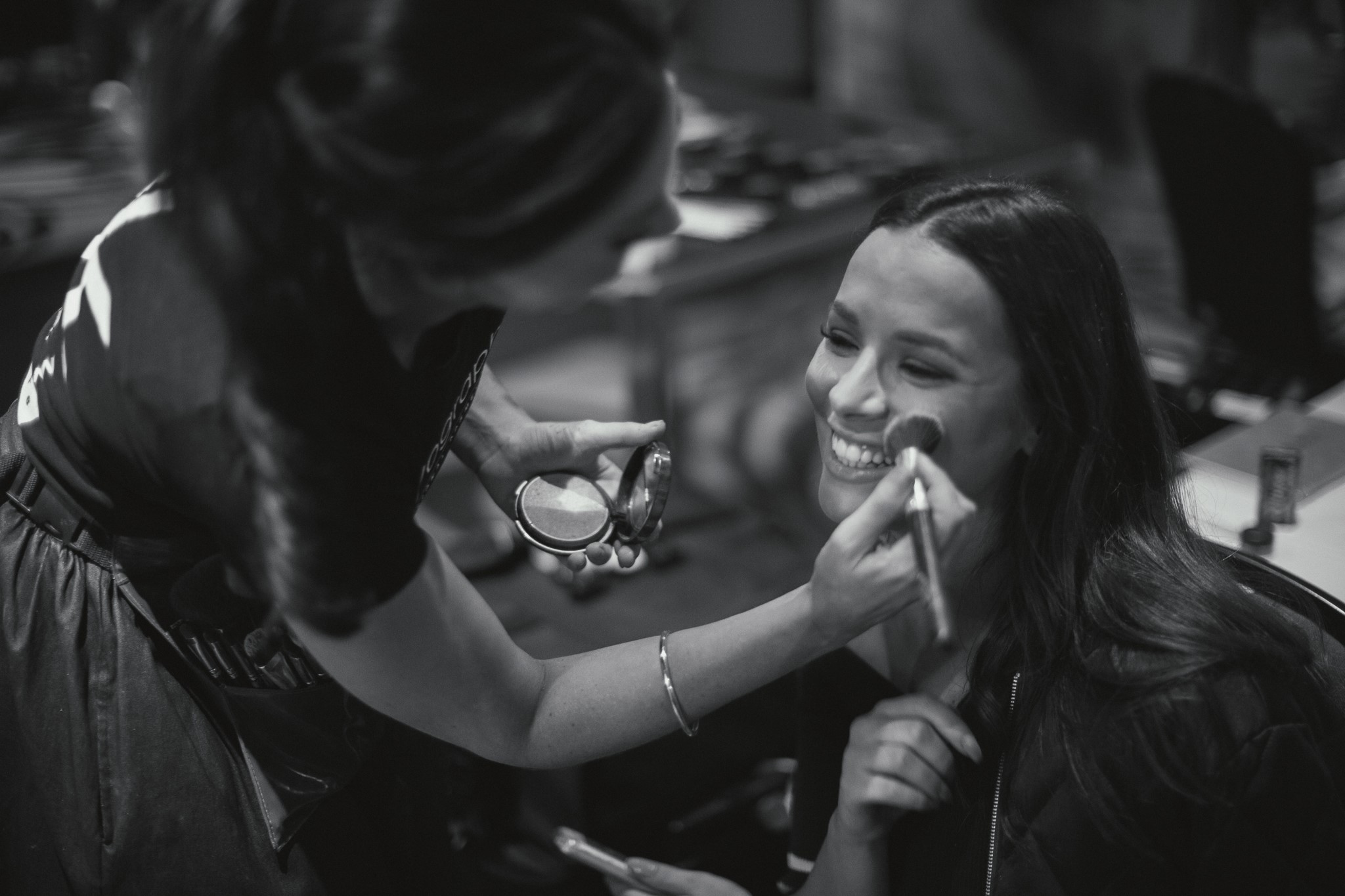 In 24 years of working in the beauty sector, make-up artist Alarna Bell pinpoints a recent visit to the Ronald McDonald House as one of the best days of her career.
The Newborough resident has spent most of the year with Miss Universe Australia contestants as the pageant's makeup director.
The gig has involved the mother-of-two flying interstate and overseas to Bali, as well as running makeup teams during the competition's state and national finals.
It also resulted in her taking on the role as judge of the 2016 Miss Universe Australia national final.
But it was the day Ms Bell made up mothers of children with cancer and teenagers of the accommodation facility that really hit home.
"It's one thing to do people like Miss Universe Australia and all of those beautiful models and I love every moment of it," Ms Bell said.
"But just to be able to do those women there and make them smile when there's not much to smile about, it's the best."
Ms Bell is keen to return to the house on a voluntary basis, to continue making cancer patients and their relatives "feel beautiful in a time when life is just so bad".
Her passion for the profession shines through as she talks about the entire Miss Universe experience, which she said had enabled her to build up an abundance of contacts.
Although she said her two daughters thought it was normal for their mum to be flying elsewhere for work, Ms Bell hopes she's taught them to work hard in all they do.
"Throughout it all I've taught my girls that nothing's impossible, to work hard and you've only got yourself to rely on for that," she said.
"I know they'll be great little human beings, because they've watched me work so hard and I don't expect anyone else to do it for me.
"So I hope that will show in years to come with them and I'm pretty sure it will."
When asked about the notion the makeup industry was a superficial one, Ms Bell was quick to explain it is about so much more than beauty.
"It builds self-esteem, and I think there needs to be more of that in women," she said.
"It's not about a pretty face for me, it's about how I make people feel."