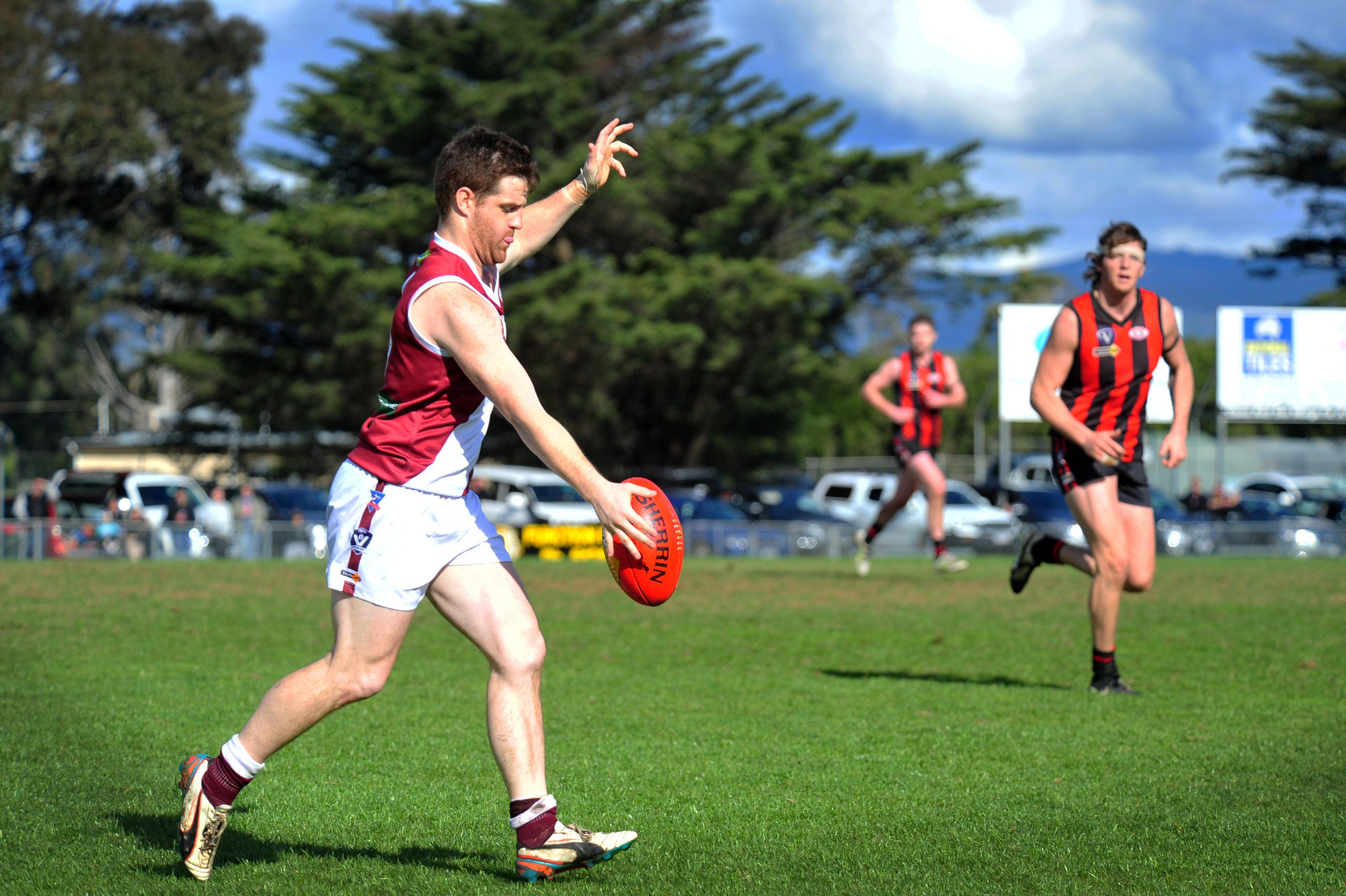 Maffra has overcome an injury-plagued Traralgon side in its Gippsland League qualifying final to book a semi-final date with league powerhouse Leongatha on Saturday.

The Eagles defeated the Maroons 11.23 (89) to 8.7 (55) in a game which was delicately poised until three-quarter-time.
Traralgon playing coach Mark Collison said his team would learn from the result.
"We were right in the game until the last quarter and unfortunately they got the better of us in the last quarter, which was disappointing," Collison said.
He said his side picked up four injuries during the game, but refused to blame them for the result.
"There's no excuses in injuries – we expected to win in the last quarter and we didn't play the footy we wanted to," he said.
"But we'll learn from that and get ready for next week."
The Maroons had a slender one-point advantage at the first change, going in 3.1 (19) to Maffra's 2.6 (18).
However, by half-time Maffra had moved into the lead, with the scoreboard reading 5.11 (41) to 5.2 (32) in the Eagles' favour.
Traralgon's injury woes meant it was forced to play three quarters without making a change.
Collison said he was proud of his team for staying in the contest until the end.
"To play three quarters of footy without a bench and stay in the game was an extraordinary show of character, but it's not an excuse," he said.
The Eagles maintained their nine-point lead at three-quarter-time, with Maffra leading 8.14 (62) to 8.5 (53).
Maffra mentor Wayne Butcher said he was pleased with the win.
"Obviously Traralgon lost Timmy North … and we were hoping they might have run out of legs and that's the way it panned out in the end," Butcher said.
"We tried to keep ourselves fresh, they were a bit hamstrung, but we just focused on what we were doing."
He said he was looking forward to facing Leongatha in Saturday's second semi-final at the Morwell Recreation Reserve.
Meanwhile, Traralgon will have an extra day to recover and will face Drouin in the first semi-final at Moe on Sunday.