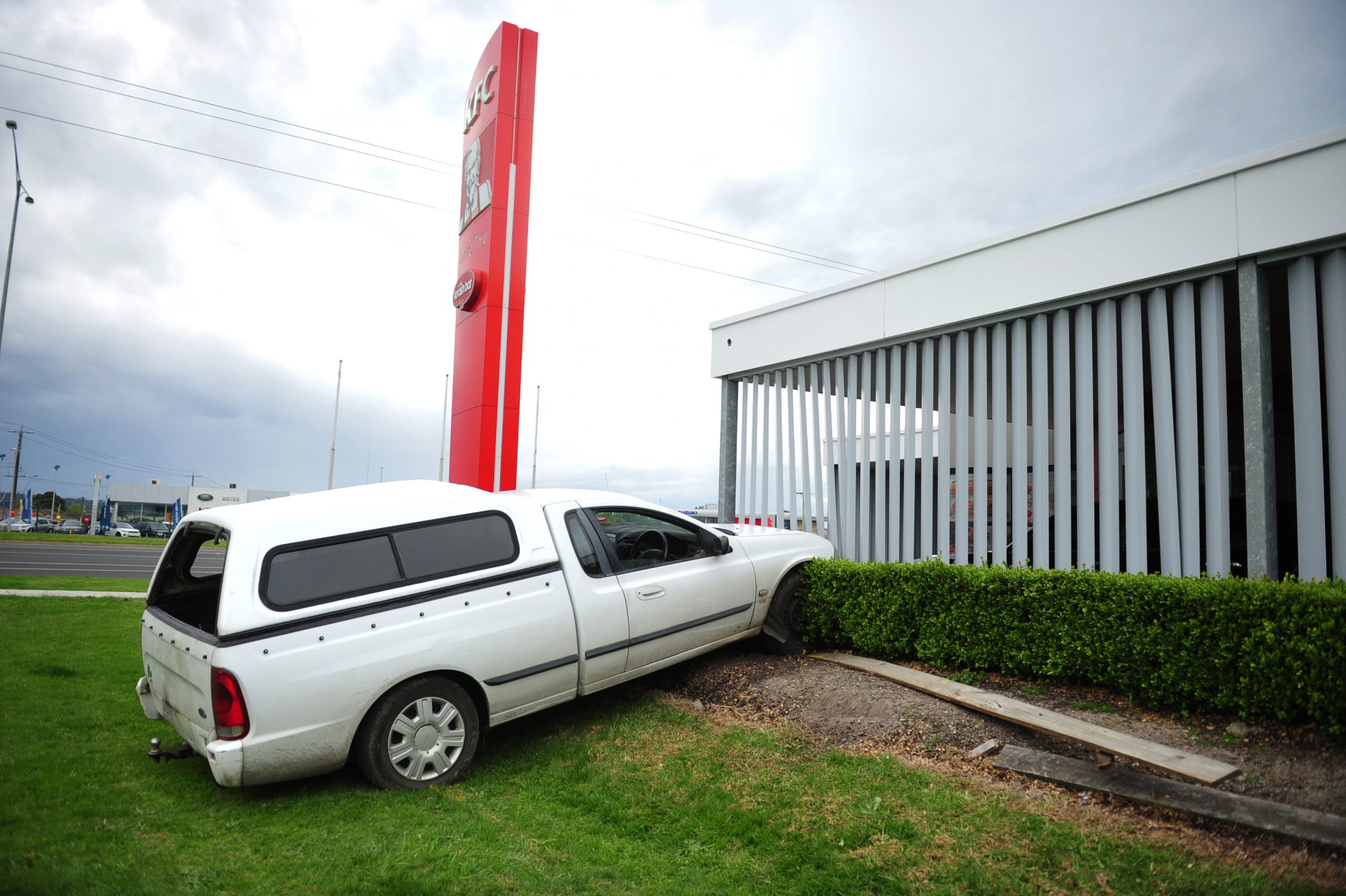 KFC Morwell's drive thru received some unexpected thoroughfare on Friday when a vehicle crashed into the barrier outside the service windows about 12.30pm.
The male driver of the vehicle was hospitalised after suffering a medical episode which police say contributed to the incident.
Police attending said the driver, about 60 years old, suffered the episode while behind the wheel in the Mid Valley car park and subsequently drove through the grassed area at the eastern end of the complex, across multiple lanes of traffic and into the restaurant.
A police vehicle happened to be on the scene at the time of the accident and immediately responded.
Police said the driver was unconscious at the time of impact and had a pulse when they arrived, but lost his pulse while receiving attention.
An officer performed CPR and preserved the man's life until ambulance officers arrived about four minutes later.
Paramedics were able to restore his pulse before transporting him to Latrobe Regional Hospital.
Any witnesses to the incident are encouraged to phone Latrobe Highway Patrol Leading Senior Constable Rob Nicholls on 5128 1130.