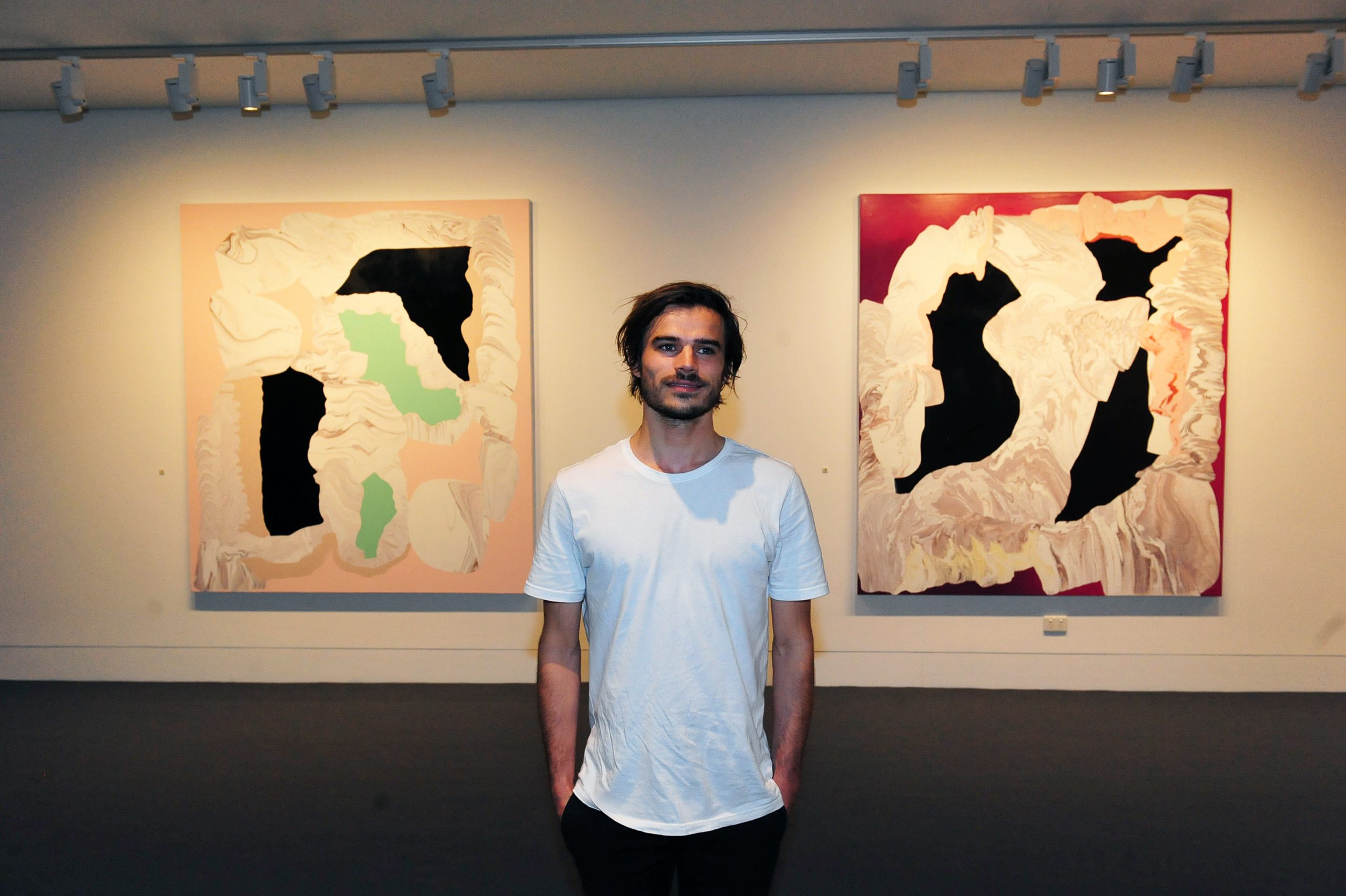 ARTIST Hayden Jackson considers what it is to be a man when tilting and manipulating litres of acrylic paint on his epic canvases.
The 25 year-old said he was doing his apprenticeship in plumbing, before shifting gears to a career in professional art after studying at the Gippsland School of Art.
"I kind of work with the idea of masculinity and I'm interested in stereotypes and notions of masculinity. I think people have a perception of men (in the country) and the roles are a bit skewed," Mr Jackson said.
"The theme comes from that a bit… moving from a 'blokey' profession, and art as this pretty big contrast."
The Seaspray resident is exhibiting his first solo show 'Politics of Paint' at Latrobe Regional Gallery after winning the Morwell gallery's Dick Bishop Memorial Prize last year.
The award presented to an 'emerging Gippsland artist' is in ongoing recognition of Richard 'Dick' Bishop (1929-2004).
Throughout his life, Bishop provided arts education, support and encouragement to young artists to help fulfil their creative potential.
Mr Jackson said he used about four litres of paint on each work, pouring paints onto the canvas without using a brush.
The results are abstract, non-representational and loosely painted portraits of pink, black white and lines of grey.
He said it was important the works were aesthetically beautiful and was revelling in the sale of a few pieces since the exhibition.
"This (prize) gives people the opportunity to show their work if they haven't done it before. It's pretty hard to get into galleries if you haven't done it before."
The exhibition is open until 2 October.