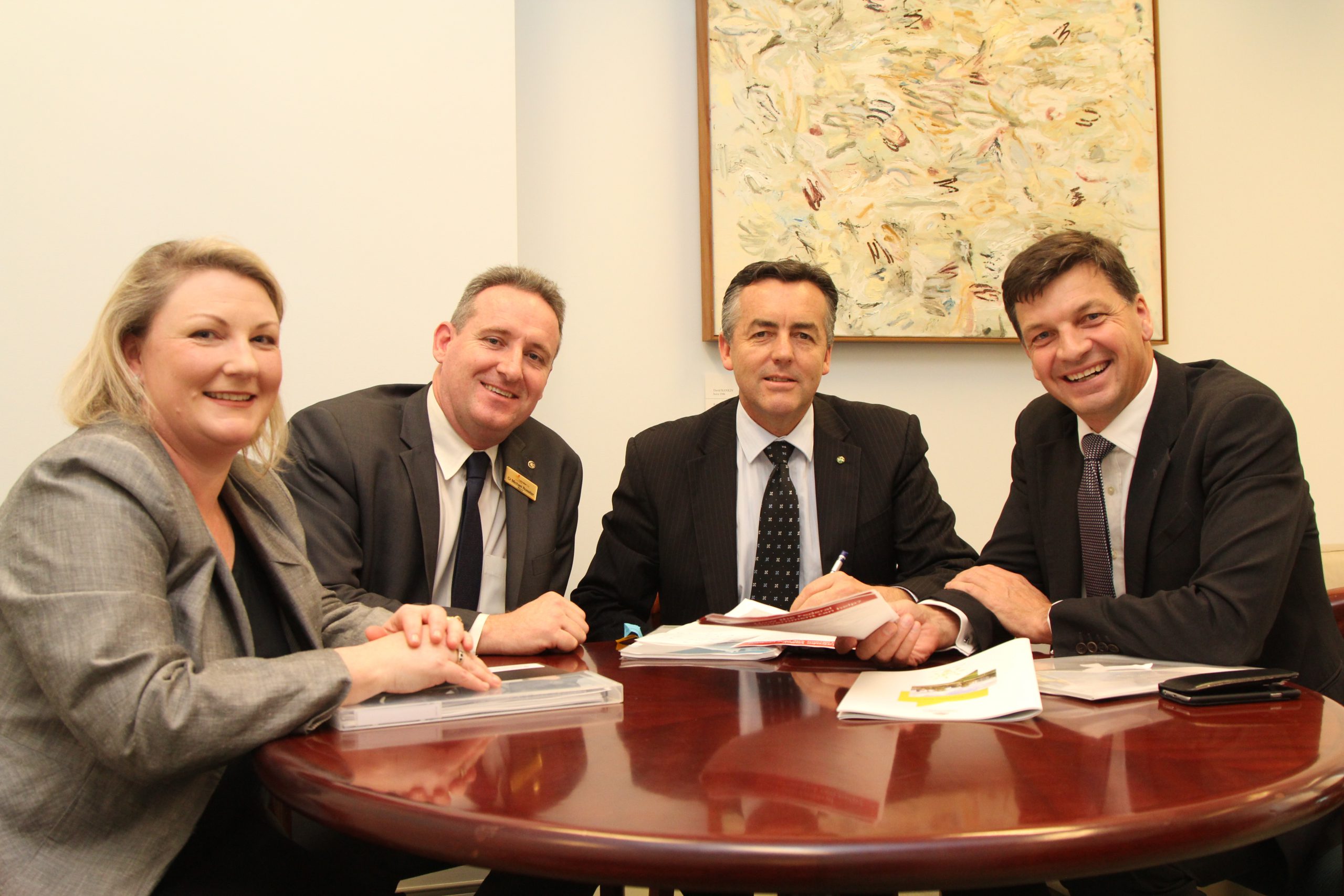 Latrobe City Council has met with senior Federal Government ministers to discuss priority projects to diversify the local economy.
Mayor Michael Rossiter and general manager corporate services Sarah Cumming met with Regional Development Minister Fiona Nash and Cities Minister Angus Taylor on Thursday at Parliament House.
The meetings were arranged by Member for Gippsland Darren Chester as the council explores federal funding opportunities for future projects.
"We are already delivering record road funding to Gippsland and $10 million to the Latrobe Performing Arts Centre in Traralgon," Mr Chester said.
"I am relentlessly positive about the future of the Latrobe Valley and Latrobe City Council is playing a leading role in working with all levels of government to help our local economy become more robust and diverse.
"Today's discussions focussed on the Australian Government's Smart Cities Plan and Jobs and Investment packages. I look forward to working with the council and my parliamentary colleagues to help secure our fair share of government support from these regionally-focussed policies."
Cr Rossiter said the meetings were productive and would help council in its strategy to retain and create jobs in the Latrobe Valley.
"Council is prepared to represent our community's aspirations to all levels of government, seeking to work together to ensure we strengthen the Latrobe Valley economy, create more jobs, and increase confidence," Cr Rossiter said.
"We used our meetings in Canberra to discuss proposals for a bio refinery at Australian Paper, a food technology centre, and high-tech precinct focussed on food and fibre, health and advanced manufacturing.
"We believe Latrobe City is a strong candidate to access funding under the Smart Cities Plan, particularly the Cities Deals component, and will continue to work with the Federal Government to secure support for our projects."