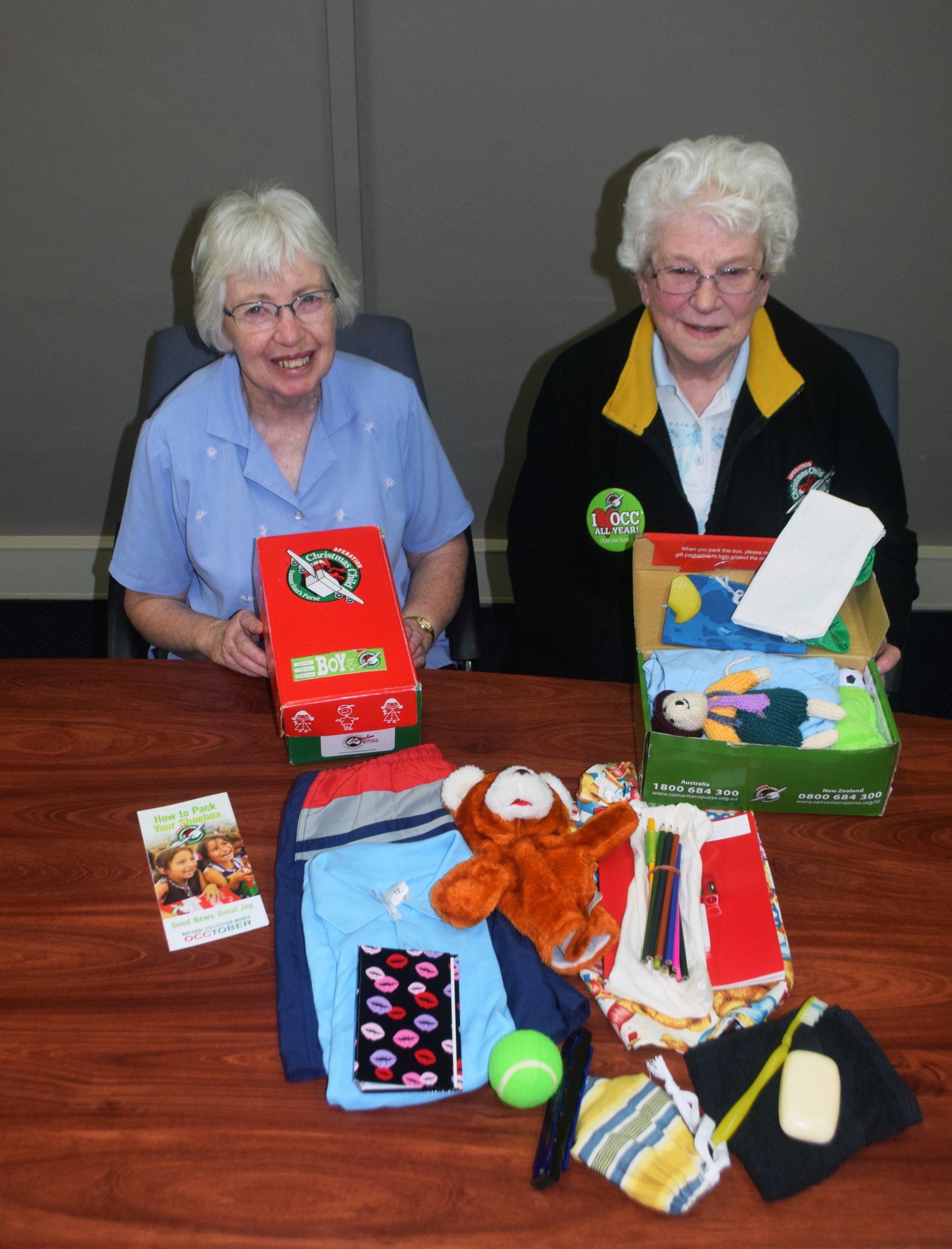 Something to wear, something to love, a gift to play with and something for school.
These are among the everyday items Latrobe Valley residents Lorraine Piechota and Dawn Moore ship to impoverished children in third world countries.
And it all fits inside an A4 -sized shoebox.
It is part of Operation Christmas Child, a Samaritan's Purse initiative that seeks to bring joy and hope to children in desperate situations across the world through gift-filled shoeboxes.
Ms Moore has been involved in co-ordinating and filling the shoeboxes for more than 10 years.
Ms Piechota joined the initiative nine years ago and has not looked back.
She said while a toothbrush, teddy bear, t-shirt and writing pad may not seem like much to the everyday Australian child, for children of countries such as Cambodia or Vietnam, it could be the difference between attending school or not.
"Some children can't go to school without school supplies," Ms Piechota said.
"That's why a notepad means so much to them.
"And what we discovered is that may be the only notepad a child gets. So they use pencil so they can erase the pages and reuse it once it's full."
Last year, 1925 shoeboxes were gifted by residents from Warragul to Traralgon.
Ms Piechota and Ms Moore are hoping to gift even more this year, but need the community's help.
"For a lot of these children it will be the only present they ever receive," Ms Piechota said.
"You really can't imagine what an impact the shoebox has. Parents are in tears as their child has been given something they could not provide."
Ms Piechota said residents could get involved by filling their own individual shoeboxes or through the donation of money.
Interested persons can phone Lorraine Piechota on 5195 5276 or Dawn Moore on 5633 2718.
More information about Operation Christmas Child can be found at www.samaritanspurse.org.au/campaign/operation- christmas- child/