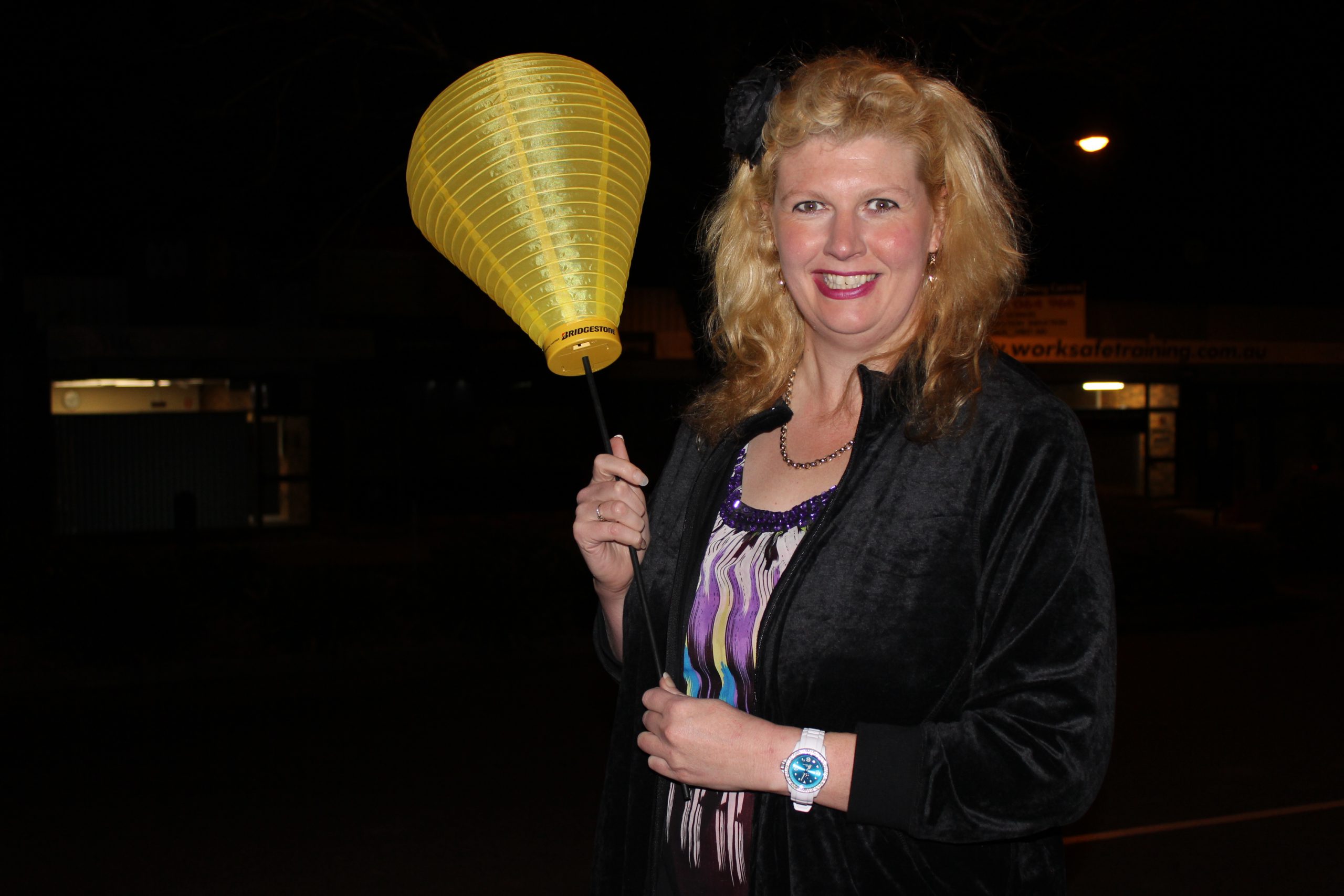 Parades of blue, white and yellow lights will take place across the Latrobe Valley in the coming weeks as the community supports the annual Light the Night fundraiser.
Lanterns will shine in support and in memory of those touched by leukaemia and other blood disorders during a number of fundraisers planned in each of the Valley's three major townships.
The Moe community will be the first to 'light the night' this Friday with a community barbecue and mini-market at Apex Park, raising money for the Leukaemia Foundation.
Event organiser Wendy Perkins said last year's inaugural fundraiser proved to be an emotional one.
"Everyone is affected by cancer somewhere along the line. And what we find is people who are battling cancer, and the people who have lost their husbands, sisters, parents to the disease are the ones coming out to show their support," Ms Perkins said.
"There's a real meaning to it (the event) for them."
Traralgon's fundraiser, to be held on Saturday at Victory Park, will feature country music performances, a family barbecue and children's entertainment.
Our Kinda Country president Dawn O'Connell, who organised the event, said it was "heartbreaking" to see so many gold and white lanterns shining bright each year.
The gold lanterns are in memory of a loved one lost to cancer, while white symbolises an individual's own battle.
"The community always come out each year to support us and their donations do make a difference; the Leukaemia Foundation are saving lots of lives," Ms O'Connell said.
Blue lanterns signify support for the Leukaemia Foundation and cancer sufferers. Morwell will also support the foundation with its own event on 7 October at Kernot Hall.
"It's about locals supporting locals," organiser Narelle Reilly said.
The community is invited to attend the barbecue before heading off on the annual lantern walk at 6.30pm.
Moe and Traralgon's walks will be held at their individual events at 6pm and 7pm, respectively.
Lanterns are available for purchase at each community fundraiser and for pre-purchase through the Moe and Traralgon organisers.
For more information phone Wendy Perkins (Moe) on 0408 051 344 or Dawn O'Connell (Traralgon) on 0412 161 419.
Additional information about each individual event, including a schedule, can be found at lightthenight.org.au/events