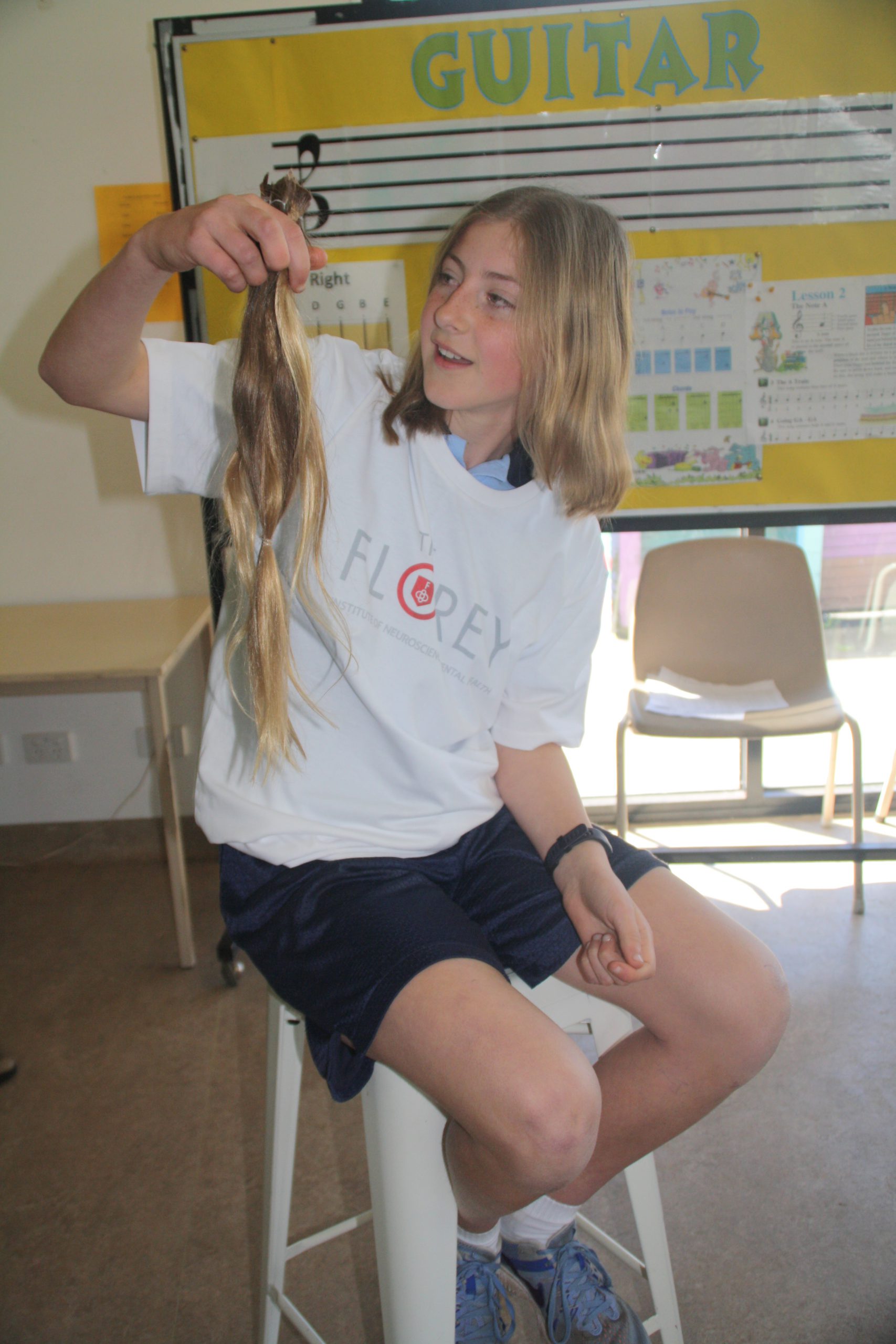 WHEN Charlotte Di Toro read an article about a rare disease robbing children of their memories, she knew she wanted to help.

Already growing her hair to lop off for a wig for children with cancer, the 11 year-old Hazelwood North student decided to not only donate the wig, but raise money for Niemann-Pick Type C disease.
NPC is a rare form of childhood Alzheimer's affecting the brain and other organs, which leads to progressive intellectual decline, loss of motor skills and seizures.
There is no cure, and treatment is based on supporting the symptoms.
Life expectancy of sufferers is 10 years from diagnosis.
"We think that dementia is what old people get, but it is really scary to think that kids and teenagers can get it," Charlotte said.
"It would be horrible not to remember your family, friends and pets, or what your favourite food is."
Charlotte's everyday hero account set up in August has so far raised $3500 for The Florey Institute of Neuroscience and Mental Health – the country's sole researcher into NPC.
A sausage sizzle at her school raised $382 for the institute, while a crazy hair day raised an additional $110.
For parents of children with NPC, including the Australian NPC Disease Foundation founder Mandy Whitechurch, Charlotte's donation provides hope for a cure.
As the mother of two adult sons with the disease, Mandy is watching her sons fade before her eyes, and faces the heartbreaking reality she will bury her only children.
"My children are adult children who live at home with me. They will never move out, find a girlfriend, get married, go to university, have a job, drive a car… my kids won't care for me when I'm old, and learn to grieve the loss of a parent, hopefully," Mandy said.
"But we as NPC parents will learn the nightmare of learning to have to grieve the loss of our babies before us, and in cases like mine… twice, leaving us childless."
She said Charlotte's fundraising efforts were an important step in creating awareness about the little-known disease, which until now was funded through the efforts of the families affected.
Charlotte said attracting awareness was the aim of her fundraising, which also included a trip to The Florey Institute and school presentation on NPC.
"I didn't want the money to go to something that gets a lot of recognition and money," Charlotte said.
Charlotte lopped off 45 centimetres of her hair for a wig two weeks ago, but her fundraising efforts will continue on the everyday hero page until 16 October.
She said she loved her new, low-maintenance 'do.
To donate to Charlotte's cause, visit give.everydayhero.com/au/cut-for-a-cure