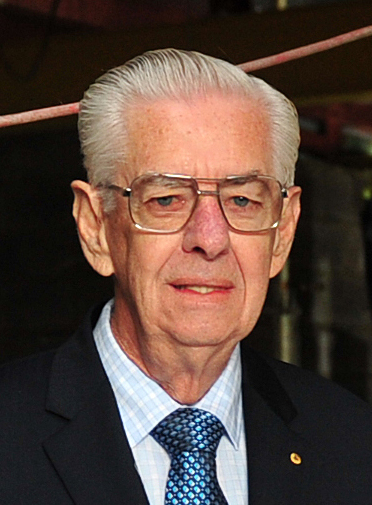 Related: Is the end near for Hazelwood?
The unions

Job losses at Hazelwood Power Station are hoped to be mitigated through employment transfers between the Latrobe Valley's three power companies.

Unions say collaboration between operators Engie, AGL and Energy Australia is needed to allow young workers from Hazelwood to transfer to different power plants.
The concept was pitched to the Energy, Environment and Climate Change Minister Lily D'Ambrosio in a meeting with the region's unions on Saturday following a Fairfax Media report that Hazelwood could be shut as early as April next year.
Hazelwood has more than 500 direct employees and about 300 contractors.
Gippsland Trades and Labour Council secretary Steve Dodd said the union, along with the Construction, Forestry, Mining and Energy Union, the Electrical Trades Union and the Australian Manufacturing Workers' Union attended, calling for the transition of workers and a "transition centre" before any industry closures.
"If this was the SECV (State Electricity Commission of Victoria) we wouldn't even be having this discussion, but now with a number of different companies, there needs to be a whole industry plan," Mr Dodd said.
As an example, Mr Dodd said a unit operator at Hazelwood had 90 per cent of the skills and only a small amount of retraining would be needed to move to another power station.
"But unless everybody is in the room, sitting down and has some appropriate discussion about mitigating job losses and what's coming in the power industry, it won't happen," he said.
CFMEU mining and energy secretary Geoff Dyke said the union was expecting an announcement about Hazelwood next month.
"We're talking to State Government to try and mitigate any effects of closures and we want to get a transition scheme where older workers may retire early and younger workers from Hazelwood can move into their spots," Mr Dyke said.
The age of power industry workers also concerned the seasoned unionist.
Using union membership data that represents close to 1000 power industry workers, Geoff Dyke has found the majority of employees are in their 50s. Of the 155 Hazelwood Power Station members surveyed, close to 40 members are between the age of 50 and 55.
More than 30 are in the 55 to 59 bracket at the Morwell mine. Less than five workers were found in the 20 to 24 age bracket at Hazelwood, followed by six in the 25 to 29 bracket and more than 10 employees between 30 and 34 and 35 to 39 respectively.
This compares to more varied age profiles at Engie's Loy Yang B, AGL's Loy Yang A and Energy Australia's Yallourn with larger groups of workers in their 20s, 30s and 40s.
"We're trying to float a possibility of a transition scheme so that those that are 59 or 60 at Loy Yang (A) can retire and somebody that's 40 at Hazelwood could take their spot.
"The benefit of that would be… someone that's 60 and retires, they're already a Latrobe Valley resident and likely to retire in the Latrobe Valley and that wealth stays in the Latrobe Valley.
"While the younger person from Hazelwood will keep his family in Latrobe Valley, while if he hasn't got employment, he'll leave for Queensland or New South Wales."
An Engie spokesman said no decision regarding station closure had been made and declined to comment further.
Advance Morwell chair John Guy has called on all levels of government to support a transition away from brown coal amid reports of Hazelwood's permanent closure.
He said a "tidal wave of change" was about to hit the Latrobe Valley and a "whole of government plan" should have been in place.
"This region is still suffering from the ravages of electricity industry privatisation, for which we received no recompense and which left us with significant social issues and a two-speed economy," Mr Guy said in a statement.
"Failure to act decisively and quickly will not only leave this region in tatters, but more critically, it will leave significant social and economic scars that the rest of the Victorian community will have to bear for many years to come."
He said the community organisation was particularly concerned about the domino effect job losses would have on the region's economy.
He highlighted the 'above market' wages paid to power industry employees, which if lost, would result in less income for many of the area's small businesses.
"Additionally, as a region, let us also not fool ourselves; what impacts the Latrobe Valley impacts Gippsland," Mr Guy said.
"Any economic or social hardship faced by Latrobe City, will without doubt extend further, undermining the prosperity of this great and beautiful region."
Committee for Gippsland chief executive Mary Aldred said the key to tackling any decision to close Hazelwood was an immediate response through infrastructure projects and education.
She said the state and federal governments needed to work hand-in-hand to achieve this.
"We've got to get it right because the consequences of government not acting quickly enough will have an adverse impact," Ms Aldred said.
Earlier this year, the Committee for Gippsland released a report looking at the flow-on effect of power station job losses.
The economic modelling found that if two power stations closed down, 3000 Gippsland jobs would be lost.
The report also recommended a series of initiatives to tackle the region's economic transition, including funding for project-based learning, decentralisation of government agencies and tourism-based projects.
"We need to talk the region up, not down," Ms Aldred said.
"We have a broad-based economy and I think that's what sets Gippsland apart.
"We're a resilient region with extremely capable and resilient people who live in it."
The Committee for Gippsland has 90 members including businesses, community groups and education providers.
A Latrobe Valley community activist group has not welcomed speculation one of the Valley's major employers could close its doors as early as next year.
Voices of the Valley president Wendy Farmer was quick to clarify the group – which formed in the wake of the Hazelwood mine fire – "has never been about power stations closing".
"It has been about justice," Ms Farmer said.
"We have been calling for a just transition plan for a long time and we're working on one ourselves."
Yesterday Ms Farmer told The Express she was shocked and sad to hear of media reports the Hazelwood power plant could permanently close by April.
She said she was saddened, because the Valley had not been prepared for such closures and there was still no sign of a transition plan.
True or not, Ms Farmer said the reports should push people into action and urged the community to stand up, together.
"We need to create hope and we need to create jobs for the Latrobe Valley," Ms Farmer said.
"I think it's going to be the community standing up, as well as the state and federal governments. The community needs to call for it (action).
"I don't think it's going to just happen – the $40 million (state government package for the Latrobe Valley) was nice… but it's not enough to put in a proper transition plan for the community.
"We thought we would get partial closure and even if the rumours aren't true, we need to learn from what was announced yesterday (Saturday morning) and hasten that transition plan."
Ms Farmer called for unity among community members and urged politicians to quit playing blame games, and instead get solutions started.
Member for Morwell Russell Northe said he hoped any closure of Hazelwood would be gradual.
"It appears that's yet to be ratified by the board," Mr Northe said.
"Workers at Hazelwood are pretty well remunerated.
"If they're suddenly without income, not only does it impact upon these employees and their families, but they are not buying houses, cars, appliances, spending money available to them in the local community.
"The downstream impact would be enormous."
Mr Northe said Latrobe Valley generators had been challenged heavily across "a whole range of areas", citing the government's plan to triple the brown coal royalty rate from next year.
"The brown coal royalty (increase) was another tax burden that doesn't help the viability of these businesses," Mr Northe said.
In response, Energy, Environment and Climate Change Minister Lily D'Ambrosio said speculation about the future of Hazelwood had been around for "a lot longer than any adjustments to coal royalties".