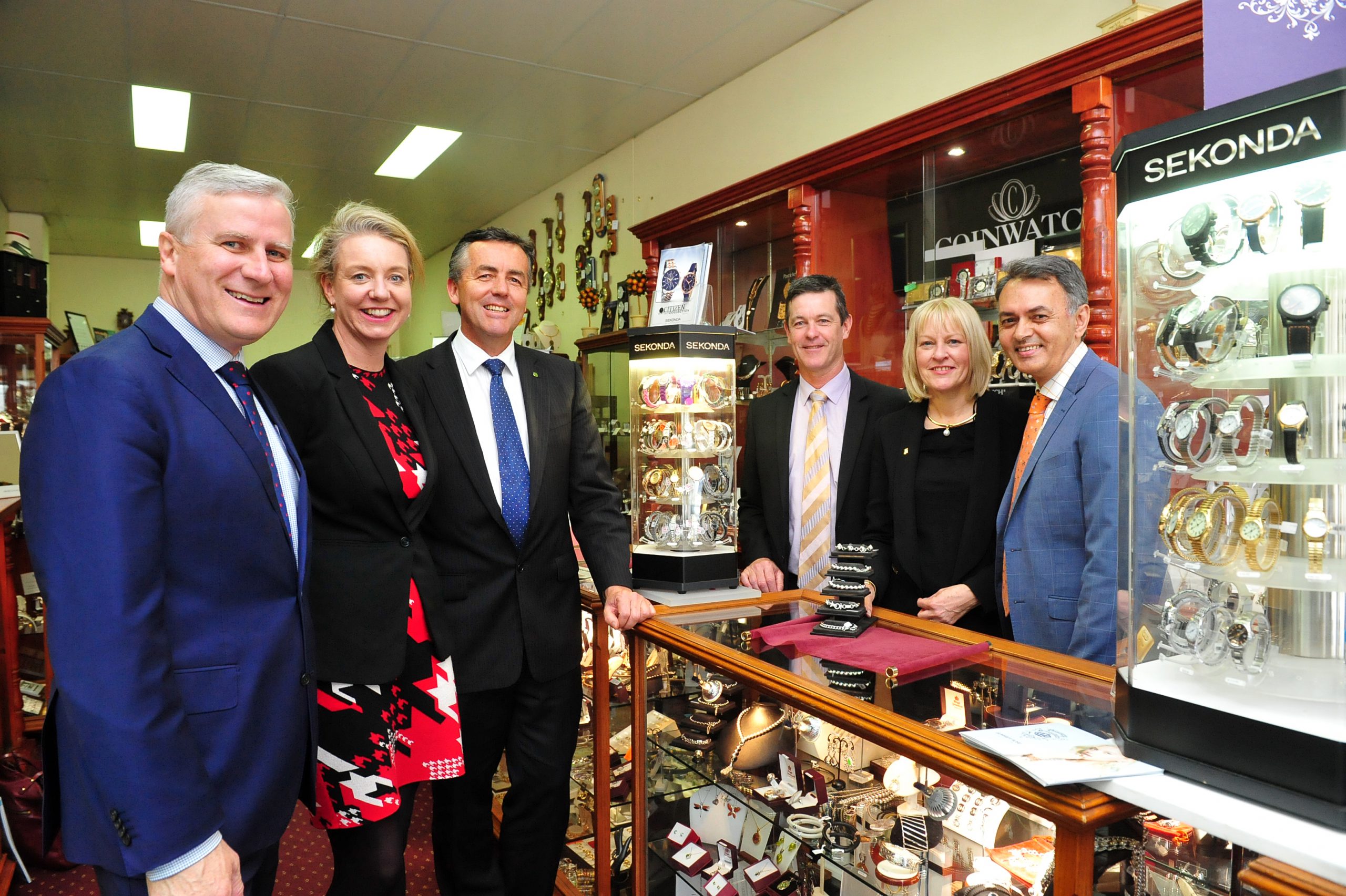 The shadow hanging over the Latrobe Valley's economic future looms large as it awaits a decision from Engie on the potential closure of the Hazelwood Power Station and mine.
Small business will not be immune in the face of a shutdown and transitioning the economy will be a challenge.
Federal Small Business Minister Michael McCormack joined Member for Gippsland Darren Chester in consultation with business owners around the region last week to address concerns surrounding Hazelwood.
While no formal announcement of support was made, Mr McCormack said five cabinet ministers were working toward a plan for the region should the power station close.
"We wait and see what Engie is doing as far as that's concerned, but as a Federal Government I know that the Prime Minister in conjunction with the local member Darren (are looking at it); there's already a number of ministers, five in total, seeing what we can do," Mr McCormack said.
"When push comes to shove there's going to have to be local, state and federal government working in conjunction to make sure we build this area up so the hit is not too hard."
Mr McCormack said small business was a key factor in any transition plan.
"This region in particular punches well above its weight, particularly with small businesses, there's more than 12,000 of them. That's a significant number of people employing other local people," he said.
"Other innovative ways and means of employing people come about as a result of these sorts of closures."
Mr Chester spruiked the need to shop local wherever possible to help support the economy in its time of need.
He also called for an assistance package to aid in the transition process in the eventuality of a Hazelwood shut down.
"If Hazelwood is going to close we need to see a sizeable assistance package from the state and federal government to support the existing industries and attract new opportunities to our region," Mr Chester said.
"I'm a very optimistic and positive person and I believe the best days for Gippsland (and the) Latrobe Valley are still ahead; we've made an enormous contribution to Victoria – we'll continue to do that – but we might need a bit of assistance from all levels of government in the coming months."
Mr Chester called for the local community and business sector to be active in the conversation.
"We can't expect other people to be champions for our regions, we've got to do it ourselves," Mr Chester said.
"If there is a closure we need to make sure we're ready for it and that means having the local, state and federal government working with our community on a plan that ensures the workers receive their full entitlements, people who need to develop new skills get the opportunity and our existing industries are supported to grow into the future.
"We have a great deal to offer the rest of the state. We have affordable housing, we have a great location near the mountains and the sea, within striking distance of Melbourne, and we've got a lot of natural features we've got to be very positive about promoting to business and industry."