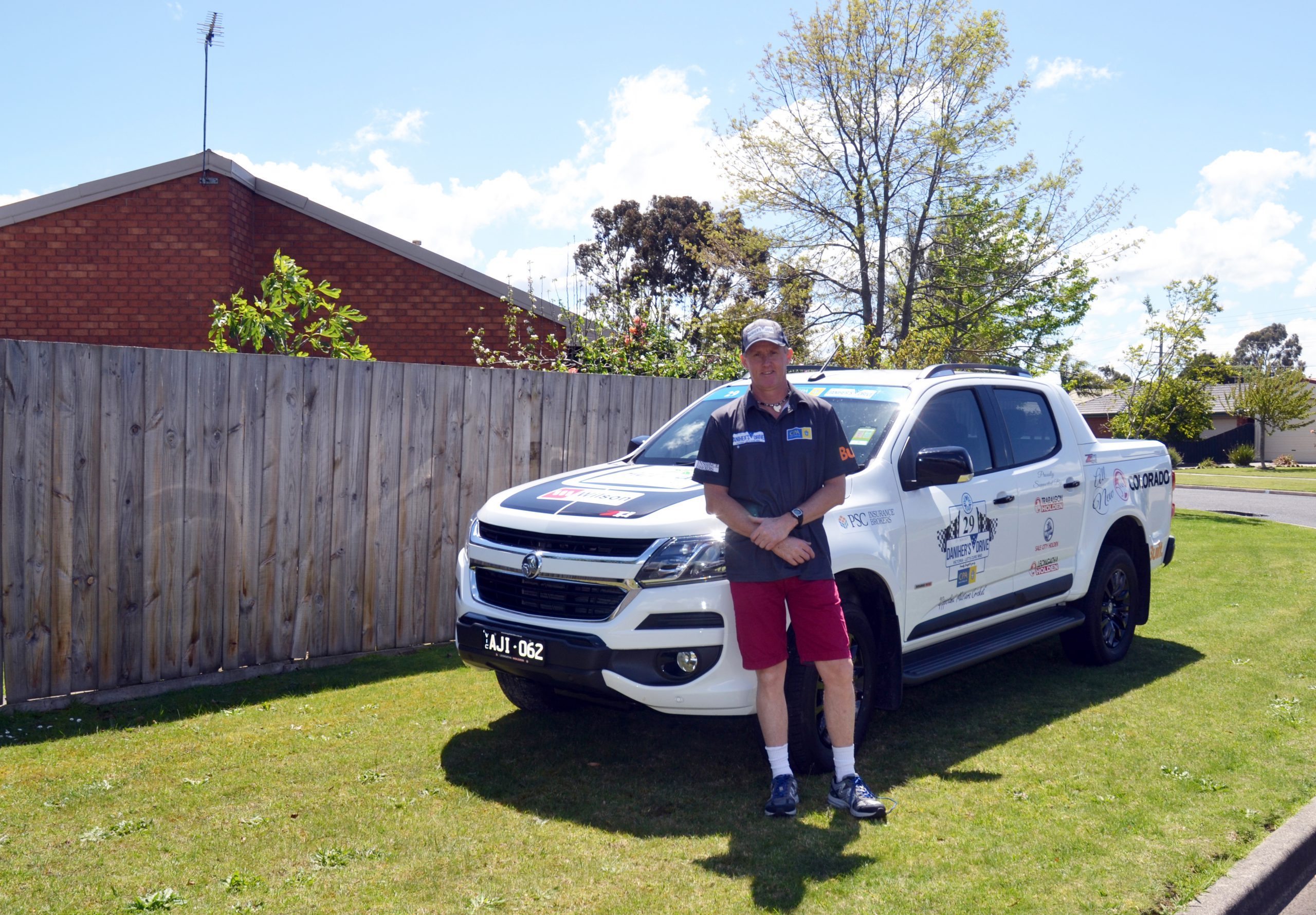 For Stewart Henley, participating in Daniher's Drive across Gippsland was not only a chance to raise funds for motor neurone disease, but also an opportunity to show off his own backyard.
As a member of the sole local Daniher's Drive team, Stewart, along with fellow Traralgon resident Darryl Nolan, Leongatha's Brett Moore and Warragul's Russell Kinn, joined football great Neale Daniher and more than 70 cars for an 1110-kilometre tour of the region.
The road trip took participants across the state's south-east as they fundraised to "freeze" the disease – in which the nerve cells controlling the muscles enabling movement, speech and breathing degenerate and die – through events, raffles and auctions.
Through the event the Gippsland Masters Cricket group raised $13,000 for the Cure for MND Foundation.
Stewart knew little about the disease before the weekend but through his knowledge of Neale Daniher, who has MND, he was passionate about contributing to the cause.
He described the drive and meeting Neale and the Daniher family as a "humbling" experience.
"You can't help but respect the man; he tries to make light of it all but you can't help but choke up when you hear him talk," Stewart said.
"But he's just a great guy, the whole lot of them are. After four days Neale knows your face, knows your name; he's still as sharp as a tact, but the rest of him is slowing.
"He knows he's going to be gone soon, but he wants to find a cure for the future."
While the ultimate aim of the tour was to fund research, participants from across the country also found time to explore Gippsland's hidden treasurers.
Stewart said the Gippsland team quickly became the event's unofficial tour guides, pointing their fellow fundraisers to some of the region's best kept secrets.
"To not only raise money for MND, but to show off Gippsland… it was an absolute ball and an amazing experience," Stewart said.
He said his group was planning to participate in next year's event, but in "a bigger and even better" way.
The team thanked sponsors, the community and local businesses for their support.