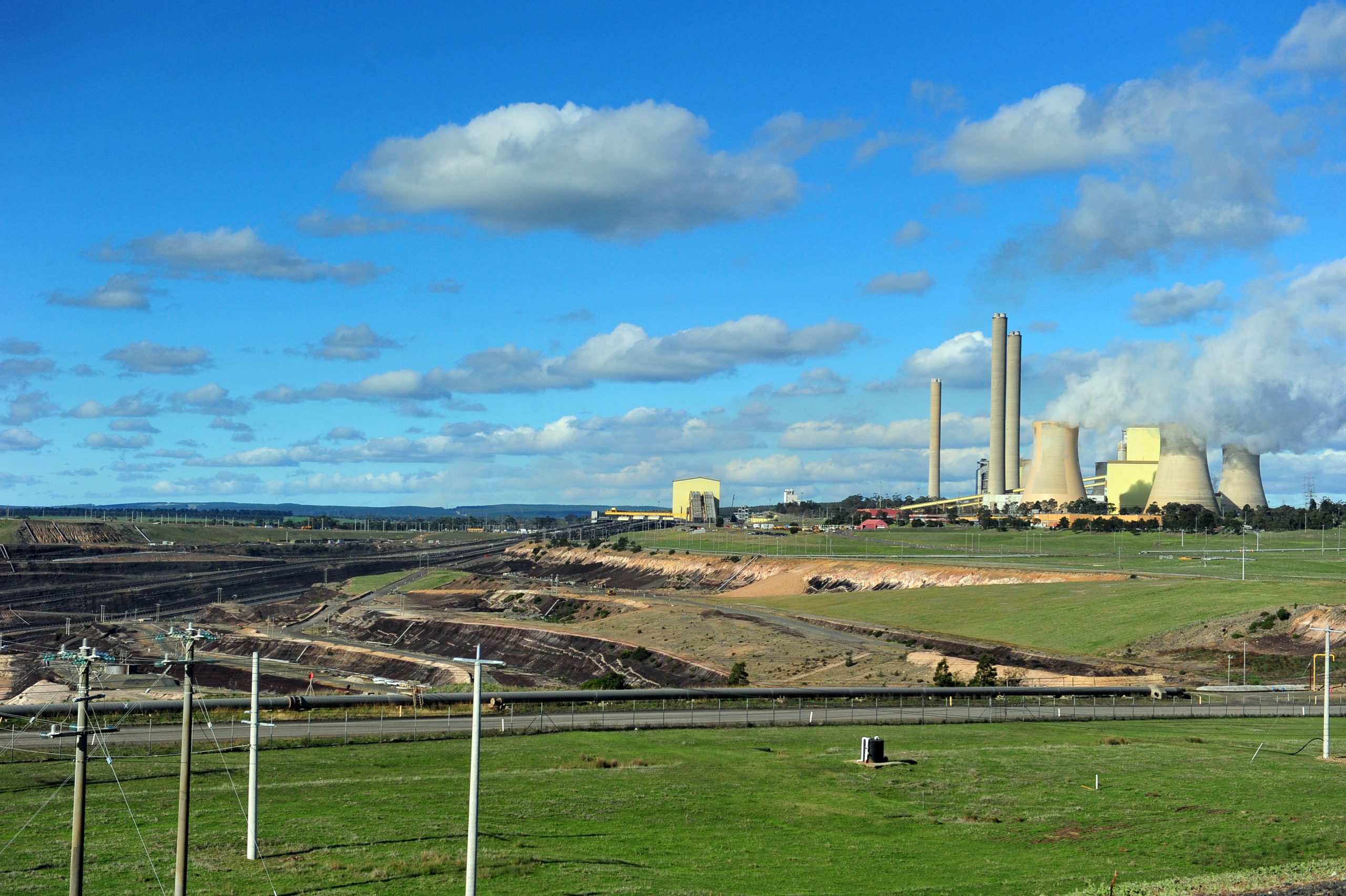 There is no reason why a brown coal power station with new technology that cuts greenhouse gases should not be built in the Latrobe Valley, according to an energy expert.
Australian Energy Council chief executive Matthew Warren said Australia's drive to cut greenhouse gas emissions should concentrate on policies that "get the job done" – meeting emission targets and providing energy security at the lowest possible cost.
"We are technology neutral. We are not for or against any technology. You may find in that mix there is a role for super-efficient coal-fired generation," Mr Warren said.
The AEC's members consist of 21 major electricity and downstream natural gas businesses in the wholesale and retail energy markets.
Mr Warren strongly supported the independent review, led by Australia's chief scientist, Alan Finkel, that will develop a blueprint for energy security.
"We have emissions targets… but we don't really have a comprehensive energy policy to get there," he said.
Mr Warren said the policy should be bipartisan; both major parties should be stewards of this transformation.
He said uncertainty was undermining the energy industry.
"It stops people investing," Mr Warren said.
"If you're proposing a 50-year brown coal asset with ultra super-critical (technology), there is still an emissions risk. Banks say, 'We can't price that emissions risk after 10 years and until we get greater clarity over the real emissions profile, it's too risky for us'."
In Victoria, brown coal, with about 6400 megawatts, has 56 per cent of the state's power capacity.
Gas, with about 2400MW, has 20 per cent, while hydro has 18 per cent and wind 6 per cent.
"There is enough excess generation for a brown coal generator to exit," Mr Warren said.
"But it will increase wholesale prices – it always does. The same demand, less supply – prices go up. You will use more gas, and gas is a higher source cost of generation."
He said as high emissions technologies were wound back due to carbon constraints, more renewables and gas would be used, increasing the costs, as in South Australia.
"The more we close higher emissions stations, the more that's going to happen," Mr Warren said.
The Andrews Government plans to have 40 per cent renewables by 2025, with battery storage, which means adding about 3000MW to the local grid.
The Federal Department of Environment and Energy has estimated this policy would cost $14 billion.
"Just having renewables targets says 'Renewables are the solution'. They are part of the solution; we still have to maintain constant power from other sources," Mr Warren said.
Mr Warren said batteries were old technology.
"These new technologies are coming, but it's very risky to build an energy plant around technologies that don't exist yet," he said.
Mr Warren said solar energy had become more efficient and cheaper, but was only two to three per cent of generation in Australia.
"But you don't have to have one technology doing it all," he said.
"If solar can do… 10 per cent, that's a big part of the mix, and also tends to match industrial loads better than wind."
Mr Warren said Australia was disadvantaged compared with Europe, which had large zero emissions energy sources – nuclear (France), and hydro-electricity in Scandinavia. Snowy hydro helped Victoria but was "not sufficient".
Building more interconnectors in Australia "sounds like a great idea, but we are cautious about it".
"Europe has lots of people, short distances, but in Australia, with small markets and long distances – the costs (and risks) are high," he said.
With the ban on fracking, could there be a new drive to gasify Latrobe Valley brown coal?
"The Japanese have done research in dewatering… coal. Let people experiment, do not be judgemental. If it gets the job done, we are neutral," he said.
Mr Warren said there was plenty of energy (especially in Gippsland).
"We're pretty frustrated on the blanket ban on onshore exploration in Victoria. We're going to need that gas," he said.
"As we build renewables, we need to complement them. It doesn't make any sense to run a very aggressive renewables strategy without the gas market that's going to make that happen."
For more information about the Australian Energy Council, visit www.energycouncil.com.au