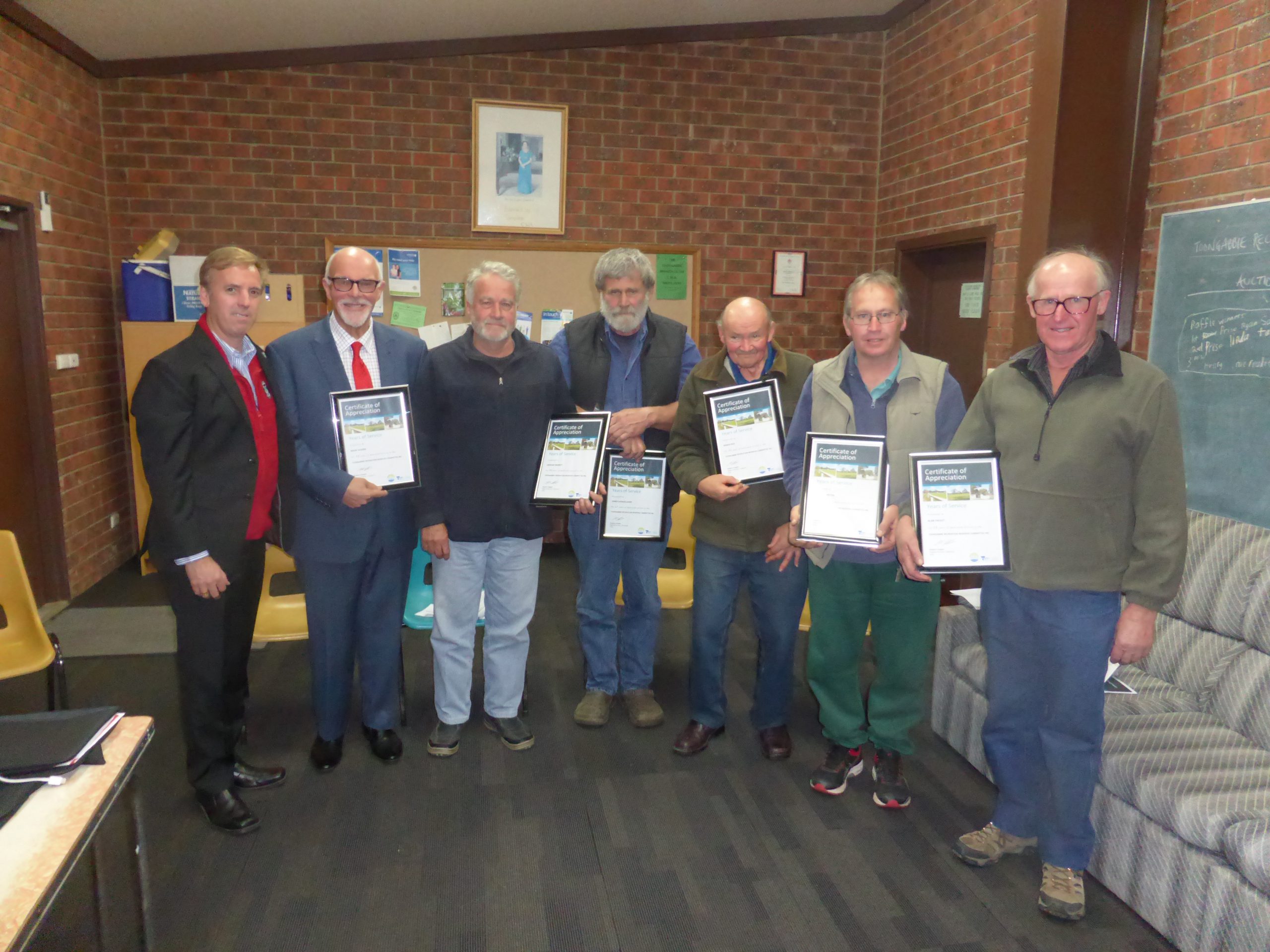 Six members of the Toongabbie Recreation Reserve Committee of Management were recently recognised for their long service to the community.
"These members have collectively given nearly 170 years of service to Toongabbie, and I am proud to be able to recognise this and thank them on behalf of the Victorian community," Department of Environment, Land, Water and Planning's regional director, Stephen Chapple, said.
"The members are Graham Berrett, who has volunteered for 36 years, including 26 years as chair; Mark Woods, who has been on the committee for 33 years, including 26 years as secretary; Roger Reis (33 years' service); Alan Paulet (33 years' service); Thomas Anton (17 years' service); and James Cadwallader (17 years' service).
"This committee works tirelessly to manage the Toongabbie racecourse reserve, cricket reserve, and the water and bushland reserve.
"Though often unknown, our volunteers play a crucial role in their communities – they do many hours of unpaid work maintaining and improving their local facilities and contribute to building a stronger sense of community spirit for everyone's benefit.
"This particular committee has always held strong representation in Toongabbie. This is evident in the number of volunteers it attracts and the number of people who use the reserve."
There are 180 committees across Gippsland who look after Crown land reserves – including public halls, recreation reserves, rail trails, historic sites, conservation and foreshore areas.
For more information about DELWP's committees of management, visit www.delwp.vic.gov.au/committees