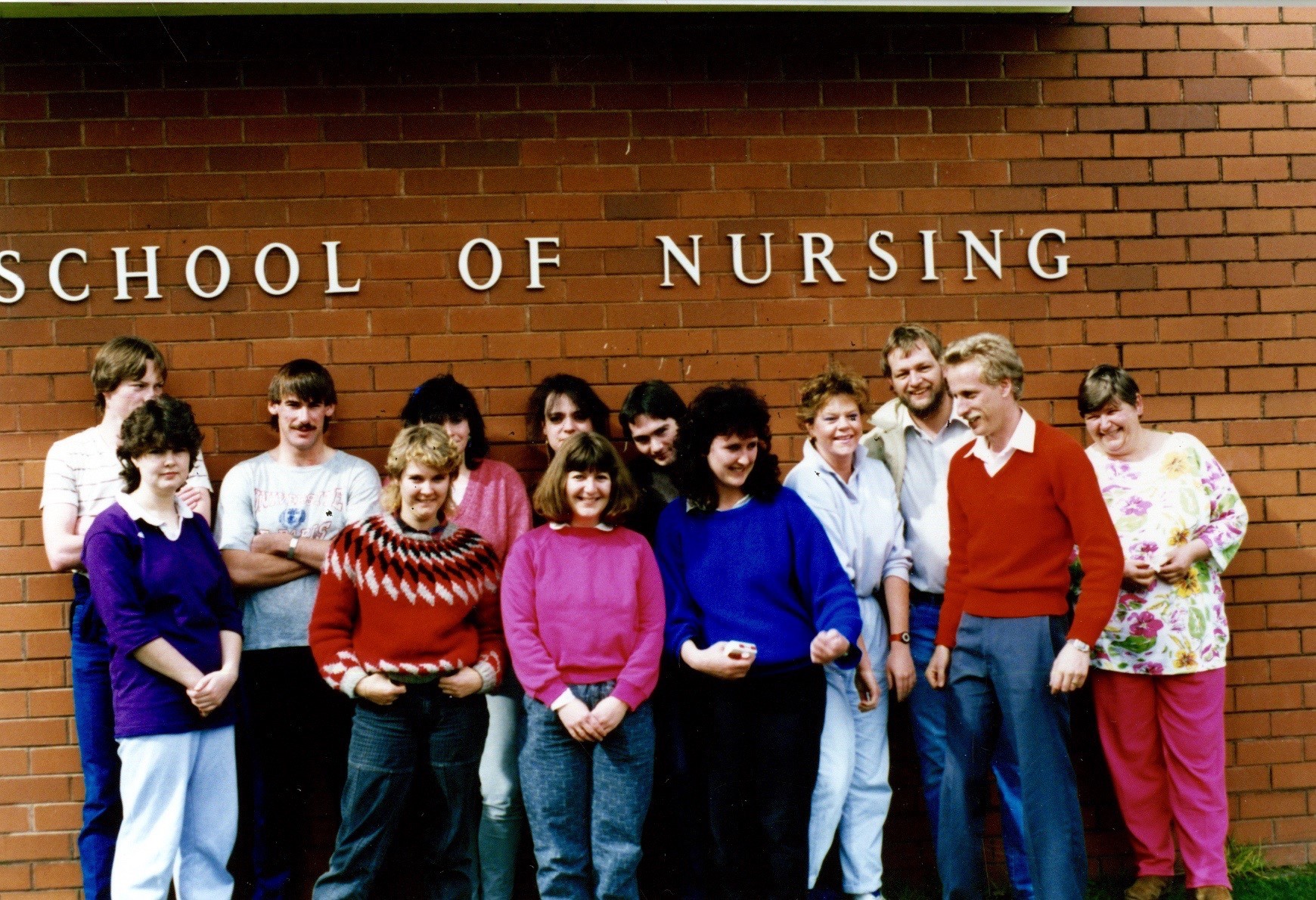 It could be said the opening of Hobson Park hospital in 1963 revolutionised psychiatric care in Gippsland.
The Traralgon-based hospital was the first of its kind in the region, servicing about 170,000 people from the Great Dividing Range to Berwick.
Former Hobson Park employee Christina Joyce said previously residents with mental health conditions were admitted to hospital, often for long periods of time and cut off from society.
Ms Joyce said while the Hobson Park contained acute, psychiatric, geriatric and long-term rehabilitation wards that accommodated 193 patients, the aim was not to "institutionalise".
Instead, the hospital was "like a town within itself" and encouraged broader community interactions.
"It had a pharmacy, a dental clinic, seamstress, linen press, kiosk… it was about trying to get the patients to be valued as much as possible," Ms Joyce said.
Staff and patients interacted as neighbours would, with cabaret nights, debutante balls, and coffee and cake events held to make the facility feel more homely.
Ms Joyce said this approach to healthcare proved popular with people with mental health conditions and as a result many community members who had previously relocated elsewhere to receive treatment returned home.
"When the hospital opened these people could come back and live closer to their loved ones," she said.
"But we also had people from the city, people coming from Dandenong who were looking for a sea change, relocate."
The establishment of the day hospital in May 1978 was credited for further connecting Hobson Park clients with the broader community.
Offering excursions, dance classes, along with workshops covering daily life skills, Ms Joyce said it was a facility ahead of its time.
"It was a very innovative hospital; it was doing community nursing before community nursing even existed," Ms Joyce said.
It was also a major employer for the region.
Ms Joyce estimated about 200 workers were employed by the hospital at any one time, with "thousands" employed over the years until its closure in the 1990s.
She said the community-like environment meant many friendships were formed between staff; her husband Kim was also an employee.
Today, about 20 years after its closure, former Hobson Park staff members are looking to re-establish these close bonds with a reunion.
Former workers will gather at the Traralgon RSL on 19 November for an evening of food, reconnection and a trip down memory lane.
It will be held from 6.30pm and Ms Joyce hopes to see as many Hobson Park colleagues and their partners as possible.
Cost is $25 per person; drinks are at bar prices.
RSVP is to Christina on 0457 980 225, Margaret on 0439 761 443 or Caryn on 0438 881 090 by 1 November.
Interested people can also join the 'Hobson Park Hospital & Gippsland Psychiatric Services Reunion' Facebook group.