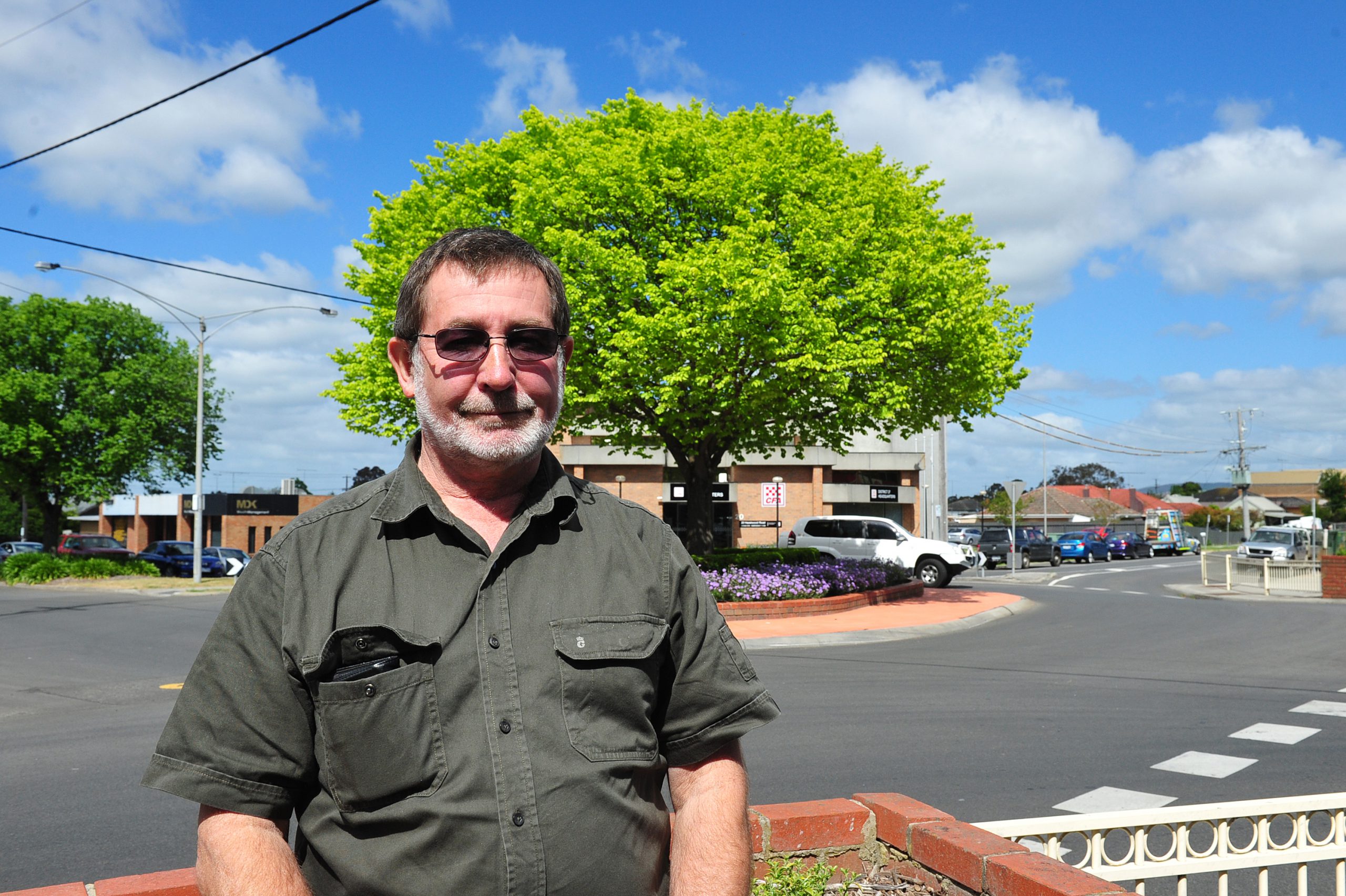 For all the State Government's promises of assistance for Hazelwood employees set to lose their livelihoods, Denis Clough can't help but feel let down.
After about 50 years working at Hazelwood, about one third of his termination package will end up in the government's pocket, due to his age at the time of redundancy.
At 66, Mr Clough says his impending termination was not considered a 'genuine redundancy', but an 'employee termination payment' which is subject to greater tax for people aged over 65.
Mr Clough is entitled to the maximum payout of 108 weeks' pay, totalling about $332,000, but calculated he faced up to $100,000 in tax for being one year over the Australian Taxation Office retirement threshold.
"If I was under 65 there would be a tax free component… then you would pay 17 per cent tax on the other part," Mr Clough said.
"Because I'm 65 (plus), for some reason the ATO says it's not a genuine redundancy. Although you've lost your job and you're never going to work again, this is not a genuine redundancy.
"Because it's treated like that I get $195,000 that will be taxed at 17 per cent and the rest of that figure will be taxed at 49 cents to the dollar, which totals (approximately) $100,000 worth of tax out of a $330,000 package."
The ATO confirmed to The Express that genuine redundancies and the special tax treatment attached did not apply to those dismissed over 65 years of age.
"A payment cannot receive the special tax treatment which applies to genuine redundancy if: you are dismissed after the age of 65, you left voluntarily, your contract is terminated, (or) you were dismissed because of disciplinary or inefficiency reasons," an ATO spokesperson said.
Mr Clough said he wasn't crying poor, admitting he would be well off after retirement, but said the tax ruling was morally bankrupt.
"That's my compensation for working for 50 years and the government gets a third of it. It's just morally wrong and I'm sick of listening to politicians promising the earth and delivering nothing," he said.
"I'm not in a situation where I'm crying poor or I'm going to be destitute, I'm just angry at the pie in the sky bull s**t being served by politicians, then on the other hand they'll take (an additional) $80,000 off you."
Mr Clough began working as an apprentice in 1967 and took up full-time work at Hazelwood in 1970.
He worked as a tradesman for a decade before moving into operations, where he has been ever since. The lifelong Gippsland resident, who lives in Yinnar South, said he enjoyed work but would not seek further employment or re-skilling offered through State Government initiatives post shut-down, with a preference to give the younger workforce more opportunity.
"They're devastated. I worry for them. I worry for their mental health, their stability, what they'll do. You're talking about people being paid good money, buying houses, spending money in the community and now I honestly don't know what they're going to do," Mr Clough said.
"If there was a job available it needs to go to somebody younger than me.
"Some of these guys have only been there four or five years. They'll get a few weeks' pay, (and they're) not going to get a job, you can't get any Centrelink support until you've spent that redundancy."
Mr Clough believes there should have been a staged shutdown and more notice given to employees.
"I've heard about Hazelwood closing for 20 years. It was inevitable. It was done in a pretty ordinary, pretty bad way by the company," he said.
"Ford, Holden and all those people, they've had three years' notice. These blokes here have got five months to try and find a life."
Mr Clough's stepson also works at Hazelwood and will be affected by the closure.