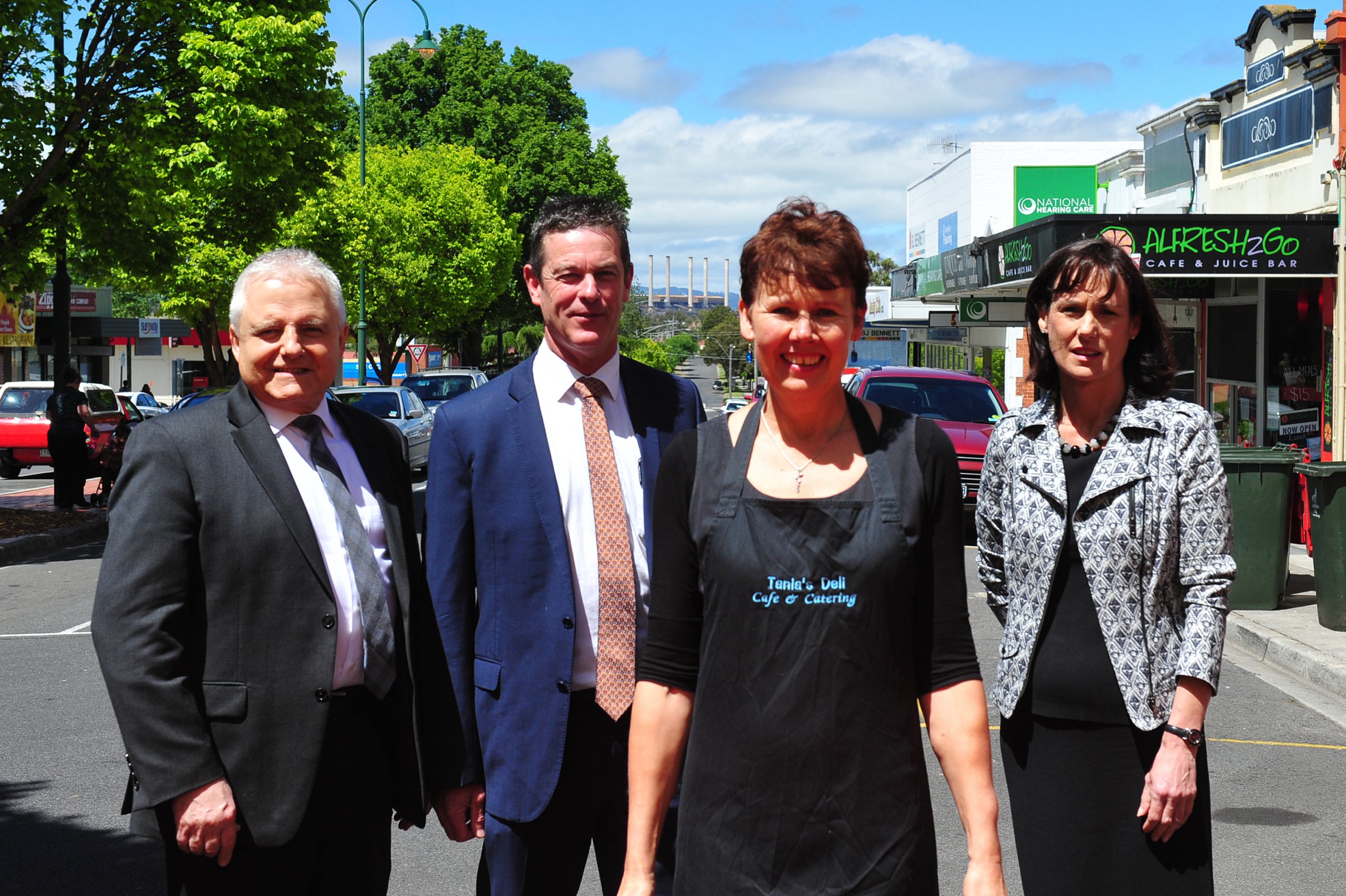 Job certainty in the face of Hazelwood power station and mine's impending closure was the focus of State Opposition's visit this week.
Opposition spokesperson for Small and Medium Enterprises Neale Burgess joined Member for Morwell Russell Northe who met with a range of local business owners and contractors to develop a series of initiatives to keep work in the Valley throughout the closure process.
A call for local contractors to be given preference for any decommission, demolition and rehabilitation works along with a worker transition plan were chief among the recommendations.
The worker transition would involve employees across the remaining generators in the area being offered voluntary departure packages to open up employment opportunities for displaced Hazelwood workers.
Mr Northe said contractors such as Fluor had a significant workforce tied to Hazelwood, numbering up to 250, which would not be renumerated for loss of work at the plant.
"That is a massive workforce. These employees aren't eligible for severance pay from Engie so they don't get any departure packages… there's plenty of workers who won't get a package and won't have work," Mr Northe said.
"What they want to see is local contractors being given priority to do the decommissioning, demolition and rehabilitation of the mine."
The Opposition duo also called for government departments in Latrobe City to be required to review their procurement practices to ensure local businesses were used as preferred suppliers and contractors.
They also renewed calls for Premier Daniel Andrews to fight for a staged closure of the power station with owner Engie.
Mr Burgess said from his discussions this week local businesses felt betrayed by the State Government.
"When other industries have closed, governments have done everything they possibly can to keep them open… I've not seen (Mr Andrews) try to do anything to keep this organisation open or extend its life," Mr Burgess said.
"In our minds after watching and listening to Daniel Andrews (our view is) that he knew beforehand (the station would close), so that means he's betrayed this community by not giving them the heads up or not fighting for them."
When asked about the effort to negotiate a staged closure on the day of Engie's announcement, the Premier said the matter was out of State Government's hands.
"I don't think there was ever really any chance that we could influence the timetable (for closure)," Mr Andrews said.
"They (Engie) were determined to make this decision (which is) consistent with their global outlook (to get out of the coal industry)."
The Opposition representatives also called for a new base load power station to be built in the Valley using low emissions technology and for an infrastructure plan prioritising local projects such as road, rail and sporting reserve upgrades.