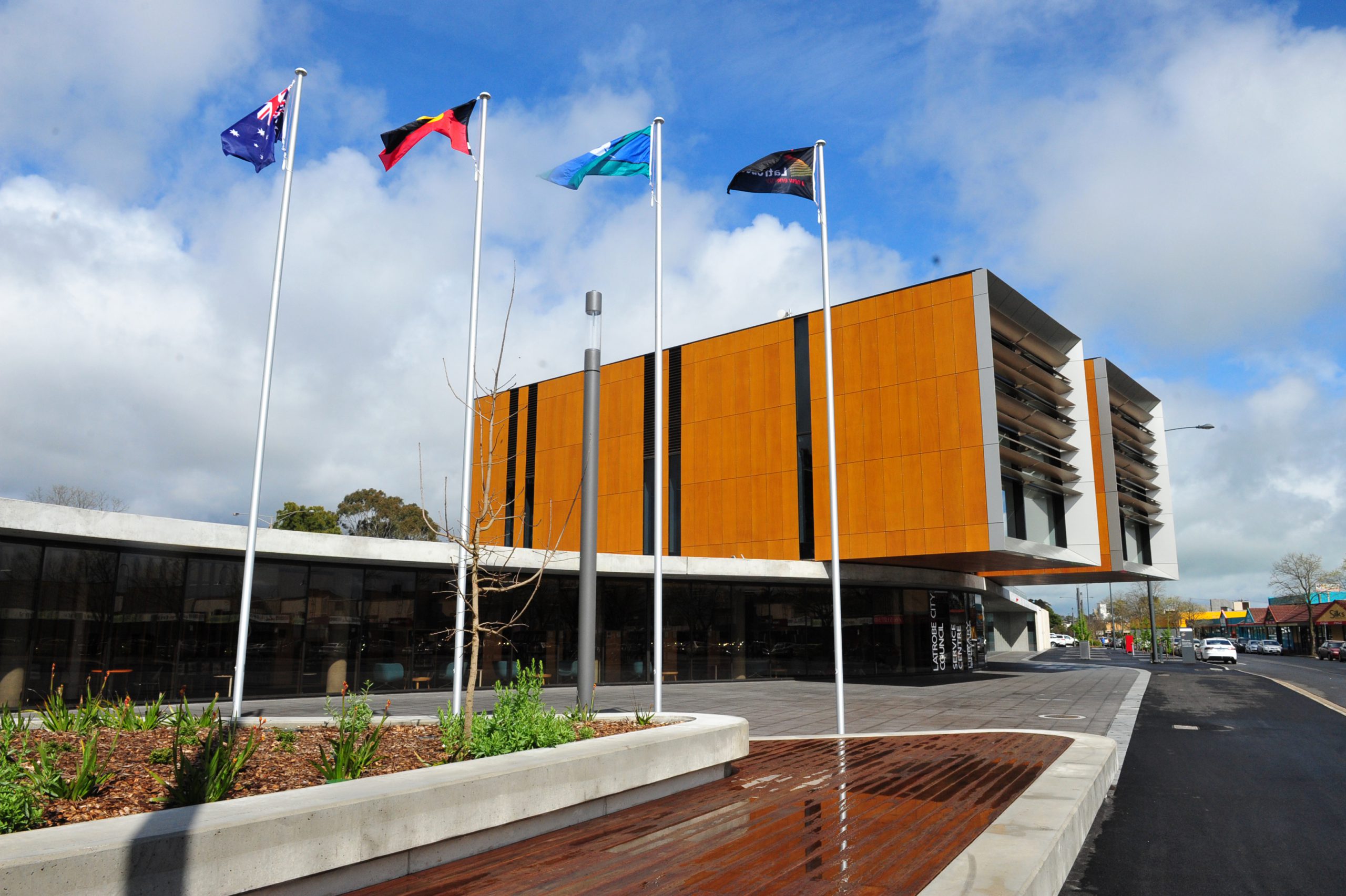 Moe's thriving new library precinct is set for a celebratory christening on Sunday.
The $14 million two-storey facility was opened to the public mid-year, formally launched in September and is now slated for a party in its honour.
Latrobe City Council's Community Celebration Day will feature a range of festivities in tribute to the success of the new Moe community centre, which has contributed to an influx of library use in the Latrobe Valley.
More than 140,000 visitors came through the centre within the first month, including 1100 on the first day.
The centre averages between 470 and 600 people a day, roughly doubling the 250 person average for the previous library.
"We've seen a huge increase; library membership for the Latrobe Valley is the highest it's been for at least the last five years (and) that's largely due to the interest in the new building," Latrobe City libraries coordinator Deb Skinner said.
"It (Sunday is) just a celebration… there's a lot of hard work and discussion around the new library and service centre.
"It's to celebrate that we're actually in the new building and people are loving it."
The day will include a jumping castle, face painting, bike and blend (pedal power to make your own smoothies) aided by scouts, a number of user group displays, Moe Fire Brigade presence, a Lions Club sausage sizzle, bonsai plant display and informal workshop, story time in the library, craft activities for kids, a treasure hunt and more.
Among the highlights will be a trio of cooking workshops led by former Masterchef contestant Noelene Marchwicki.
The first will focus on summer lunch box ideas, the second is quick and easy meals for busy parents and the final session is healthy eating for one.
"A lot of people, older people especially, don't feel like cooking (for themselves) a lot. The focus is on quick, easy, tasty and healthy," Ms Skinner said.
The new library precinct has public meeting rooms, a family history room, community kitchen, dedicated study room, a video-game section and reading spaces.
The multimillion dollar investment was jointly funded by Latrobe City Council and the state and federal governments.
Ms Skinner said the day would highlight all areas of the precinct, and encouraged residents from across the Valley to attend. Moe's celebration day will run from 10am to 2pm on Sunday at the new precinct on George Street, Moe.
Children can share their dreams and ideas of what they would like to see happening in their libraries in the years ahead at the Latrobe City Council Community Celebration Day in Moe on Sunday.
By drawing and planting their ideas in the Moe green roof, children's contributions will be considered for inclusion in the draft 2017/21 Library Plan before going to council later in the year.
With libraries in Churchill, Traralgon, Morwell and Moe council is encouraging local communities to shape each library around the specific interests, needs and personality of its users.
By including children in the consultation, council is hoping their uninhibited free-thinking will lead to some innovative and non-traditional ideas.
More board games, pets living in the library, decorations for bookshelves and a cafe serving babychinos are among the early ideas.