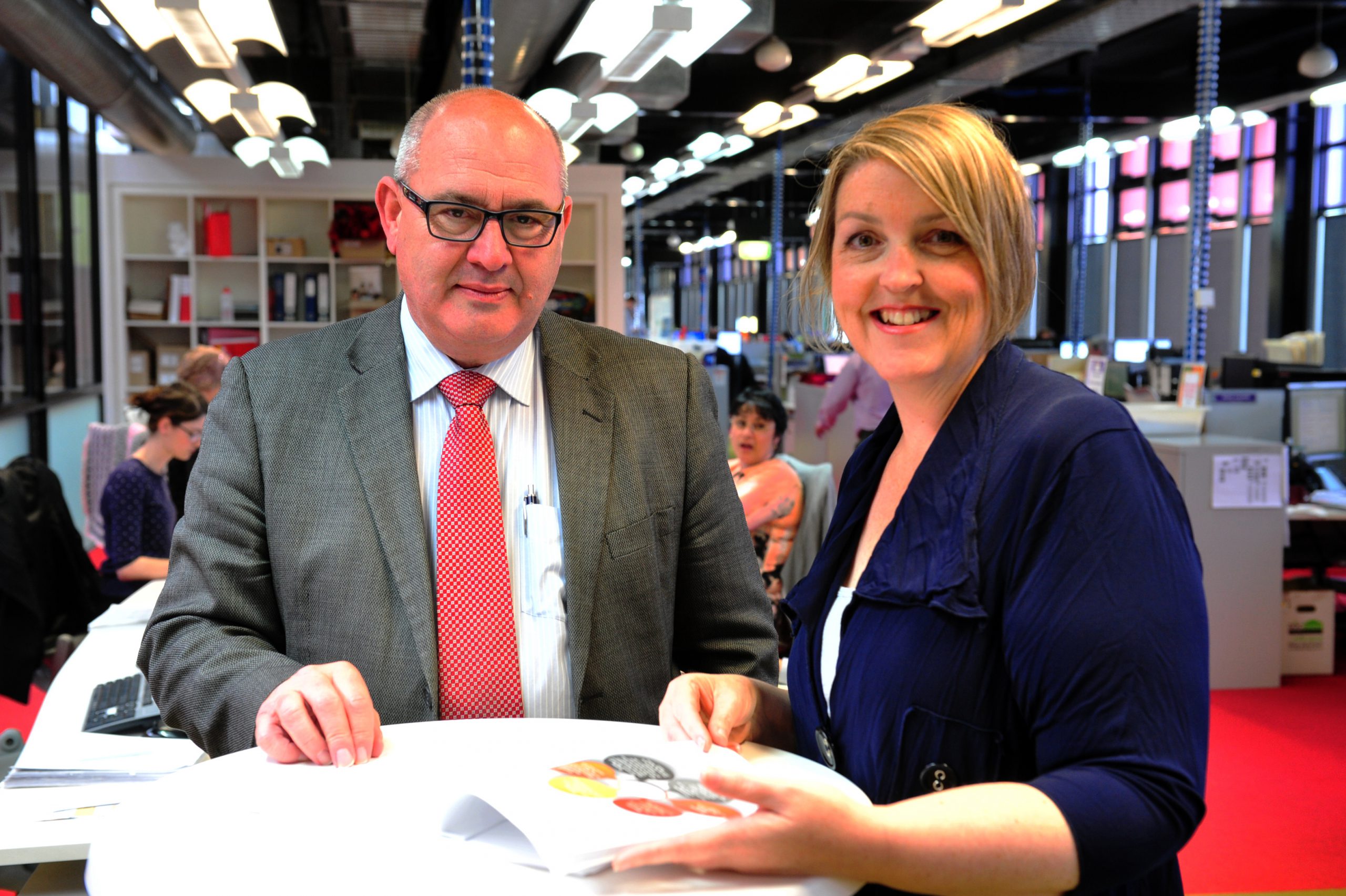 An "incredible explosion" of ideas from Latrobe Valley residents, businesses and industries marks the pages of a draft 'strength-led' transition document paving the way for the region's transformation.

Standing firm on its belief any transition to occur should be community-driven and council-led, Latrobe City Council has drafted the document to visualise and deliver action.
It comes as governments scramble to help the Valley amid confirmation of the Hazelwood power plant's closure in 2017.
"The document itself is a response to the challenge that's coming forward," Latrobe City community services general manager Sara Rhodes-Ward said.
"It's very much an acknowledgment that for a challenge of this size we really have to stretch out into the community and get as many good ideas from the community members as we can.
"There's this incredible history in this community of power generation, of engineering, of triumph and adversity; these are the things that exist that we need to be more generous about acknowledging."
Concepts that filtered through a community conversation and industry forum earlier this year have made their footprint on the draft transition.
Ideas are listed in six key domains – education; wellness; community connectedness; building economic resilience; community liveability and economic growth.
Ms Rhodes-Ward hopes the Valley's desires come through in the pages; her favourite concept being the regionalisation of government agencies.
"We have already hosted and already demonstrated our capacity to draw talent to this region for Federal Government jobs," Ms Rhodes-Ward said.
"So it's almost like we've got some credit, some runs on the board, about our capacity to… make the offering.
"You can work in the city or you can work in this really lovely, beautiful region that we have.
"It is probably an idea that people have spoken about quite readily, that to me seems like one of the quick wins that could be made. The driving force would be the political desire to do so."
An employee transition centre; a Latrobe Central Station; establishing an Aged Care Hub of Excellence and allocating coal royalties previously in state coffers to the Valley are some other ideas.
Latrobe City councillors supported the draft 'in principle' on Monday night, with the focus now on further capturing the attention of community, governments, business and industry.
The hope is to gain a chorus of community members to help council in its advocacy and lobbying efforts.
"The goal is always to create such an irresistible groundswell of community voices that they (state and federal governments) have no choice but to say, 'look we are really going to have to deliver some of the things in that plan, because this community really is united in demanding what they want'," Ms Rhodes-Ward said.
The State Government has committed $266 million in response to the announcement Hazelwood will close next year.
The Federal Government has committed $43 million.
Federal Member for Gippsland Darren Chester met with Latrobe City leaders this week to discuss Commonwealth support and council's transition document.
Mr Chester, who is leading the Coalition's local response to the impending Hazelwood closure, said the government stood ready to work with the Valley community.
"There will be many more conversations with the council and the community as we decide on the best use of taxpayers' money," Mr Chester said.
Mayor Kellie O'Callaghan said the past had shown long-term sustainable jobs growth, industry development and building community capacity wasn't easy.
"There is a habit of asking other people what's good for our community, what they would do if they were us," Councillor O'Callaghan said.
"In reality we need to stop importing experts and specialists and embrace those that we have here amongst us already.
"We have an abundance of social assets. People who are broad expansive thinkers, people who are futurists, community members who are inspired by the successes of our past and who believe that they have a plan to deliver a prosperous and bright future.
"These are the people we need to talk to, listen to, have robust discussions with, agree to disagree with and ultimately collectively shape a new future for Latrobe City."
Council expects to hold another community conversation in the coming weeks, with the transition document set to go online soon.
Do you have an idea you'd like to share? Email your idea to news@lvexpress.com.au or leave a comment on The Express Facebook page.
Some ideas from Latrobe City's draft strength-led transition strategy
Latrobe Central Station: Connecting the Mid Valley Shopping Centre and surrounding Kernot Hall precinct to the Latrobe Valley's major towns.
Aged Care Hub of Excellence: Linking research, education, training and aged care service delivery through the regional hospital and private providers.
Gippsland Regional Fast Rail and Transport Service Improvement: Improving service reliability, reducing overcrowding, adding to the Dandenong Rail Corridor, upgrading infrastructure.
Royalties Investment Fund: Diverting a portion of coal royalties sitting in State Government coffers and earmark this directly to the Latrobe Valley.
Federal Government 'Out-Posting': Establishing Latrobe City as an 'out-post hub' where Federal Government departmental positions are relocated to work, using information and communications technology focuses.
Engineering Hall of Fame and Museum: Serving as inspiration for young people and creating a place-based point of reference for science, technology, engineering and mathematics.
Gippsland Regional Aquatics Centre: Redeveloping the existing Traralgon outdoor pool into a new indoor/outdoor facility with all-inclusive access.
Iconic Walking Track: Spanning from Morwell to Traralgon that could leverage from the Gippsland Plains Rail Trail and offer a tourism asset.
Morwell Learning Village: Investing in an innovative approach to place-based education to enhance developmental outcomes of Latrobe City's disadvantaged young people.
Positive branding: Changing perceptions of the Valley and developing a brand to reset expectations and celebrate the region's strength, generosity, creativity and liveability.