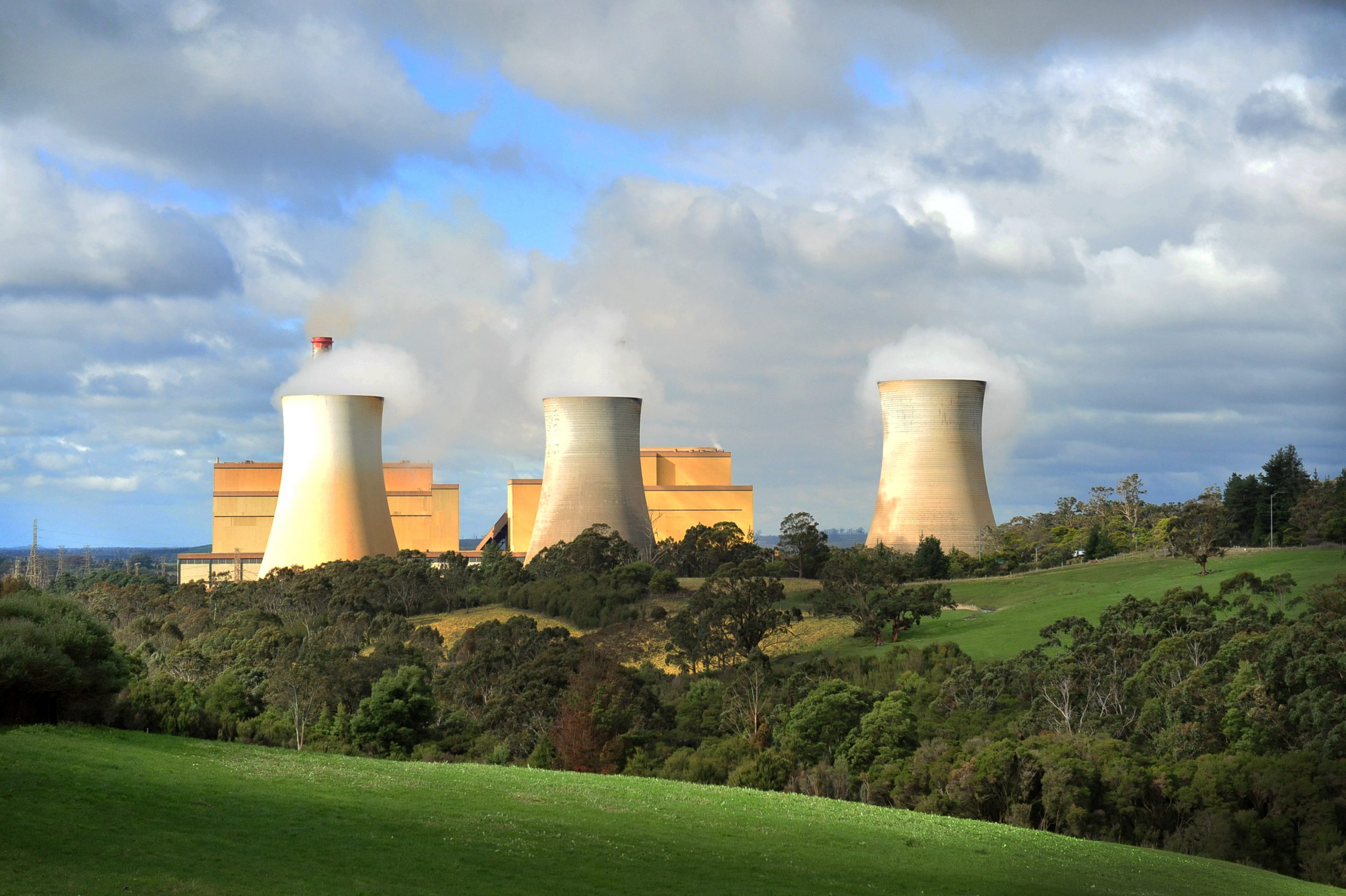 A new brown coal power station using the latest technology should be built in the Latrobe Valley to anchor the south-east corner of the national electricity market, according to Victoria's peak mining body.
Minerals Council of Australia Victorian division executive director Gavin Lind believes this way, the talents of hundreds of Latrobe Valley workers would not be wasted, and power prices would be lower and supply less unreliable.
"Victoria is an integral part of the (national electricity market). We have a role to play in that," Dr Lind said, especially as Hazelwood was about to close and Yallourn W power station did not have a long scheduled life.
In discussions with the State Government over its coal policy statement, due by December, Dr Lind said the council had pushed keeping the option to use brown coal as an energy resource and contributor to the national market.
"The end point (of Hazelwood coal mine) is rehabilitation, a lake… the minute you do that, that resource is sterilised," he said.
"Non-energy users of brown coal will also have to get the coal from current brown coal users. There is community expectations about jobs and the closure of that pit, but whatever you do, do not sterilise that reserve."
Dr Lind emphasised new technology coal plants could deliver low-cost, reliable energy with up to 50 per cent fewer carbon dioxide emissions.
"There are more than 700 high-efficiency, low emissions (HELE) plants being built in Asia-Pacific," he said.
"They come carbon capture and storage (CCS) ready. You can build it and it has CCS capabilities inherent in it."
The fewer emissions from such plants also meant there was a lot less CO2 to capture in CCS units, creating lower operating costs, he said.
Dr Lind said Victoria's coal policy needed to cater for the future if someone wanted to build such an ultra-super critical power plant.
"HELE technology is a prerequisite for achieving the goals of the Paris climate agreement," he said.
Dr Lind said Germany was replacing old brown coal plants with modern stations.
For example, the Neurath plant, with two 1100 megawatt units with net thermal efficiency of more than 40 per cent, was the world's largest lignite (brown coal)-fired USC power plant.
"In 15 minutes, each unit can increase or decrease its output by more than 500MW to help offset intermittent renewable energy," he said.
Germany also had to decide on how it was going to replace the more than 12,000MW of nuclear power base load power that was scheduled to be shut within six years.
Dr Lind said USC lignite-fired units were also operational in China, Europe, Japan, South Korea and the United States.
"With bold vision, that could happen in Victoria," he said.
Dr Lind said in Victoria, all the pilot projects private enterprise had invested in using brown coal had all been proven in concept, but had not gone further because of scale.
"This is a big challenge for Victoria; there needs to be scale for these things. We know the technology is there and the research and development is there, but we have to think about it differently – how to attract scale and investment," he said.