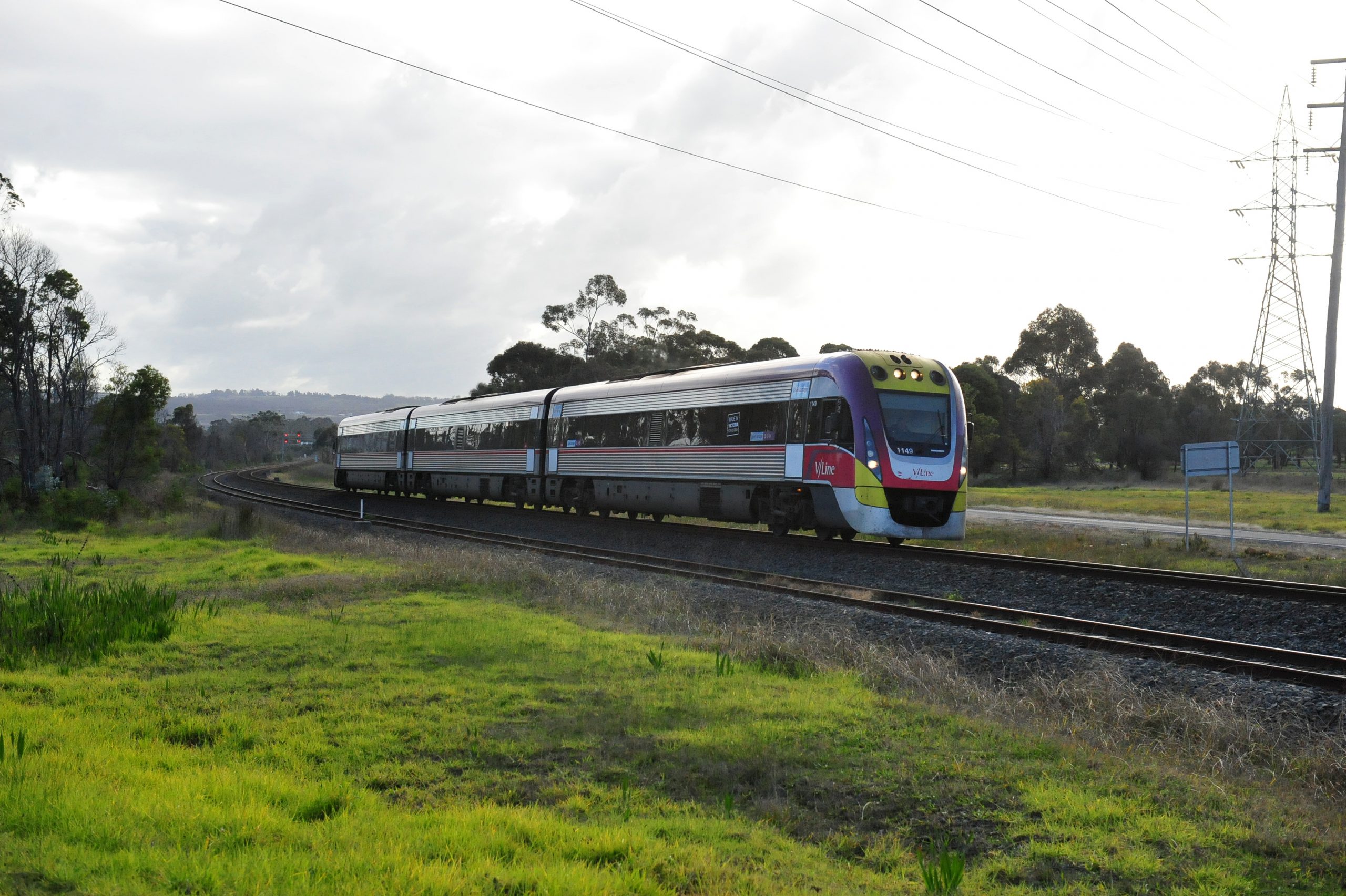 A 15-year plan to bring Gippsland's much maligned rail network up to par with its regional Victorian counterparts has been produced by the Gippsland Local Government Network.
The 'Gippsland Rail Needs Study' report calls for a staged overhaul of rail infrastructure to improve rail services within the region and to Melbourne.
Its vision culminates in an ultimate $2 billion plus spend on line quadruplication at the bottleneck between Caulfield and Dandenong.
Pending its expected formal adoption by GLGN's member shires, the document is set to form the basis for local government rail advocacy in Gippsland.
Latrobe City general manager city development Phil Stone said it was a collaborative approach to lobby for equality with other regional centres like Geelong, Ballarat and Bendigo which received dedicated regional tracks as part of the $4 billion Regional Rail Link project of 2011-15.
"We've got to get some immediacy into this problem; we know government cannot fix it all at once, that's why there's a 15 year horizon on this," he said.
The plan states the Gippsland line has been neglected and operates at the lowest average speed of regional Victorian mainlines.
The Bendigo line, for example, is 19 kilometres further from Melbourne than Latrobe, yet completes the journey in 93 minutes compared to 122 minutes for Latrobe.
In the short term the plan calls for an independent State Government study to examine options for line quadruplication at Dandenong, along with $350 million in various upgrades to stations and assets along the line to help improve service reliability, frequency and reduce overcrowding.
Medium term investment focuses on upgrading all sections of track to 160 kilometres per hour, which was not completed as planned along the Gippsland line as part of the 2005-06 $800 million regional fast rail project, and improving services to Bairnsdale.
"Unfortunately it (the fast rail project) was not completed on the Gippsland line, there's still areas we cannot manage 160kph which the V/Locity (can achieve)," Mr Stone said.
With the current $1 billion level crossing removal project between Dandenong and Caulfield acting as a further impediment to fast travel from Gippsland to Melbourne, Mr Stone said it was important the problematic corridor was addressed with a view to long-term line quadruplication.
"That (the level crossing project) is actually going to compound the problem because that's to increase the capacity of that corridor to take much faster more efficient metro lines which closes out the Gippsland regional rail," Mr Stone said.
"That's the Achilles heel of rail service (the Dandenong corridor) and I would add from a Latrobe City point of view that an effective (or lack thereof) rail service is one of the Achilles heels to our economy.
"We need to continue to grow our population and with Hazelwood closing the risk is that trend decreases and we already grow at a lower rate than the state average.
"We're trying to do whatever we can to make Melbourne seem closer and the commuting distance being easier all adds to making Gippsland more of an attractive place to live."
The plan recommends all week-day, inter-peak, evening and weekend services on the Traralgon line should operate on an hourly pattern increasing to 40 minute intervals once the necessary infrastructure is put in place.
It also looks at improving bus services for smaller towns, improving rolling stock to Bairnsdale and a potential Latrobe Metro and an additional station.
Gippsland's rail service was a hot topic at the recent Gippsland Regional Assembly, facilitated by the Gippsland Regional Partnership, which had a host of government ministers in attendance for local feedback, including the Premier Daniel Andrews.
Committee for Gippsland chief executive Mary Aldred said she welcomed the GLGN report as a key piece of collaborative advocacy for the entire region's rail needs.
"We need a reliable, efficient rail service and we don't want to be losing people from the region because they feel the need to move to somewhere like Dandenong because they don't have reliable public transport in Latrobe Valley or Gippsland," Ms Aldred said.
General manager of development at outgoing GLGN chair council Wellington Shire John Websdale said the joint report was a triumph for local government collaboration.
"The last thing we want is different parts of the rail line being advocated from different councils, so this allows Gippsland to present a united position on the critical issues as we see it to try and improve our regional rail service moving forward," Mr Websdale said.
State Minister for Public Transport Jacinta Allan said she looked forward to receiving the final report once adopted and in the interim was "getting on with improving services to Gippsland and across regional Victoria".
"We've added more than 340 new regional services, and 80 more will start next year — including 10 more services every week to Traralgon," Ms Allan said.

"We're upgrading stations, getting rid of level crossings, ordering extra carriages and investigating what needs to be done to run more frequent, reliable services to Bairnsdale in the future."
​​The plan is expected to be put before Latrobe City Council for approval at its 5 December meeting.