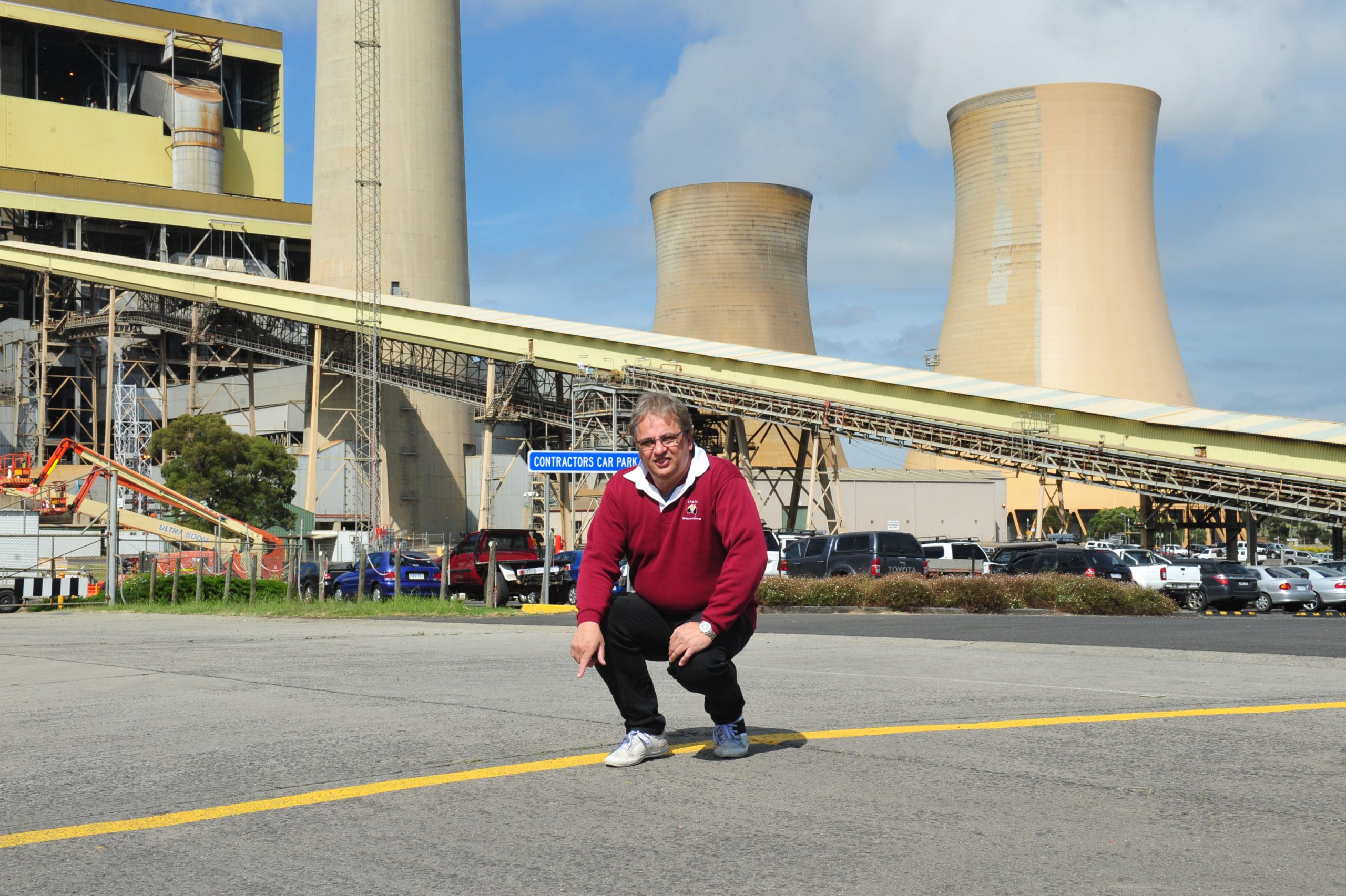 STRIKES and an employee lock-out loom at Loy Yang with workers voting for work stoppages and bans to operate power generating units.
Security cameras on mobile trailers and yellow lines have also been drawn on the boundary of the brown coal-fired power station in recent weeks in speculated preparation of operator AGL forcing its workforce outside the site near Traralgon.
Workers agreed to take protected industrial action on Tuesday following the Fair Work Commission issuing a ballot order late last month.
Eighty-four eligible voters voted up an unlimited number of stoppages of work between one and 24 hours, with only four workers opposing.
In a letter to the Construction, Forestry, Mining and Energy Union, AGL said it was "now in the position where it is considering all of our alternative courses of action, including potential employer response action (across the entire site) should the CFMEU engage in damaging industrial action."
But in a statement to The Express the company said lines had been painted to delineate AGL property and public land to assist law enforcement following a national increase in protestor activities at generation sites.
"Such lines are also in place around other AGL properties. This also applies to the deployment of mobile CCTV units," the statement read.
CFMEU mining and energy division secretary Geoff Dyke said workers could take action as soon as next week given the seven working day notice period, but the ballot order only lasted for 30 days.
"If we don't have a stoppage, we lose the opportunity for action," Mr Dyke.
He warned the dispute could get nasty, but would be different to the 100-day lockout at Yallourn Power Station in 2013.
"In that dispute there was bargaining occurring. From the outset AGL decided not to bargain and have only pretended to bargain or what we call 'surface bargaining'," Mr Dyke said.
The union has continued its guarantee any action will not affect Victoria's energy supply by regularly monitoring the Australian Energy Market Operator supply and demand forecasts.
AGL Loy Yang general manager Steve Rieniets said the CFMEU had twice rejected 20 per cent pay rises, protection of benefits and no forced redundancies so the vote meant only further uncertainty for workers, the business and the local community.
"AGL Loy Yang rejects that there is any need to take industrial action and as a result, risk disruption to station operations or power supply," Mr Rieniets said.
The Fair Work Commission rejected the CFMEU's application for a protected action ballot order twice before finally approving the order late last month.
Both parties are still disputing an enterprise bargaining agreement at the FWC, with AGL pushing to terminate the agreement.