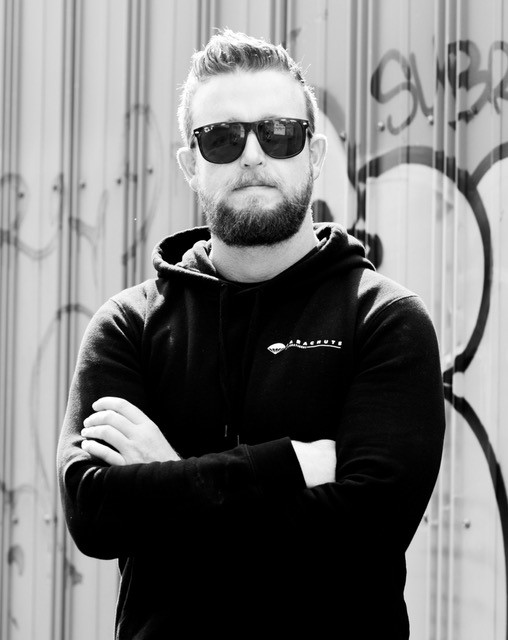 AS a young country sportsman, Glenn McGrath showed promise.
But this 'Goose' from Glengarry, not to be confused with the cricketing great 'Pigeon' he shares his name with, was destined to soar in another field.
When McGrath broke his back riding motorbikes in the hills of his hometown at 14, his body was in no state to pursue his athletic aspirations.
Instead he turned to his other passion – music.
"Back then there wasn't really a whole lot going on for people under 18 so I thought as soon as I could walk again (I'd pursue that)," McGrath said.
As he recovered from his injury a teenage McGrath scraped and saved doing odd jobs around Latrobe Valley until he could afford to hire a hall in Traralgon, where he booked a couple of local punk acts and had a mate act as PA for a music gig.
By 17 Goose had formed his own event management, production management and promotion company, in an effort to offer a cultural outlet for the region's youth.
"When there's nothing culturally for young people to do and engage with you tend to find they develop drug and alcohol problems earlier in their lives. That was a big focus, trying to create something for people to engage with," McGrath said.
Success wasn't instantaneous.
He ran his first festival at the Traralgon Showgrounds "which totally tanked but it was a good learning experience" before leaving school early to pursue a career in the industry.
It proved a shrewd move for the now world-renowned festival director and production/stage manager.
He wrote a list of all the major music festivals he wanted to work at one day, from Burning Man to Glastonbury and Big Day Out, and has ticked all but one off his list by the age of 30.
By 18 he was already assistant site manager for the Melbourne Big Day Out, and that year became the assistant production manager for Jack Morton Worldwide, specialising in creative events across Australia and the world.
Some 12 years later his next major event, The Pleasure Garden at Catani Gardens in St Kilda, is taking that creativity to a new level.
Inspired by the immersive nature of Boomtown Fair in the United Kingdom, where he has acted as site manager the past three years, McGrath hopes to bring something similar back home.
"That is a fully immersive, creative arts and community experience," McGrath said.
"That's a festival that has a storyline, a plot, actors and experiences. It engages people in a way that's not just about music. It's got 127 programmed stages and venues. There's more than enough music and entertainment for you to be able to see.
"You walk in and you're in the Wild West and that's activated by actors, there's shootouts and stuff, you've got the whole town of Mayfair which is the posh part of town.
"There's big acts there, cool check those boxes, but it's about immersing yourself in the environment."
Welcome bands and face painting and makeup artists at the gate will be stationed at the Pleasure Garden entrance "so people start to get a little change in their psyche before they enter the gate".
The St Kilda festival seeks to incorporate marching bands, roller rinks, custom décor stages, an Aboriginal smoking ceremony, theatrical performances, abstract installation pieces – such as a six metre geometric timber and Perspex tree as centrepiece for the food court – and more to transcend the standard format.
"We're enriching the entire environment with loads of décor and art, sculptures, we're having theatrical performances, there's big decored stages," McGrath said.
"We're trying to change the way people view events as a whole; no longer will it be show up, there's the bar, there's the toilets, there's the stage with the bands I want to see.
"It's about actually trying to change the social fabric of our community"
McGrath views the Pleasure Garden as a stepping stone to a more diverse future for music festivals.
He said it was about bringing in a new audience as the festival model moved away from urban experiences to boutique camping extravaganzas.
"What we want to do is engage people who don't normally go to these things and show them what the wonderful positivity is," he said.
"That's kind of left a gap in the market for people who maybe don't want to go camping or maybe aren't regular festival goers.
"We're trying to do something different. You have to curate the patron experience so they understand what you're doing.
"As that grows we want to grow the festival in St Kilda."
The Pleasure Garden will be staged on Saturday, 10 December at the Catani Gardens in St Kilda.
The lineup includes The Cat Empire, Blue King Brown, The Opiuo Band, Tash Sultana, Dub Pistols Sound System, The Correspondents, Dub FX, Spoonbill, OKA, Jakubi, Mista Savona, The Chicken Brothers and more.
Tickets are on sale through www.thepleasuregarden.com.au