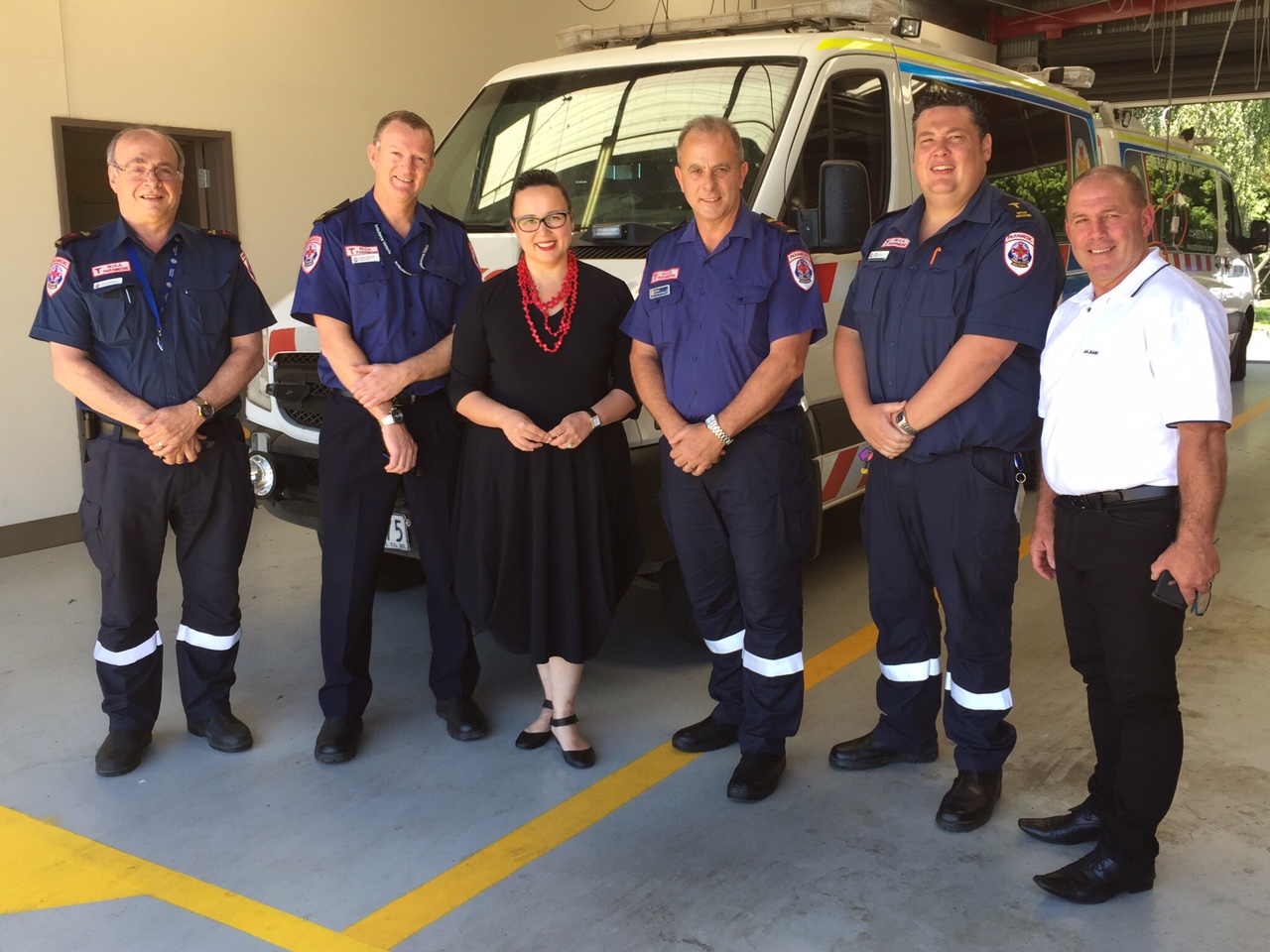 IT is hoped a boost to the Latrobe Valley's ambulance resources will slash emergency response times in the area.

As part of a $500 million State Government investment Moe will receive a new ambulance station and a peak period unit with eight full-time equivalent paramedics along with an additional ambulance vehicle.
The purpose-built station will feature a drive in-and-out garage bay for vehicles, rest and recline areas, training rooms, bedrooms, modern amenities and a kitchen.
Traralgon will also share in the funding, receiving a peak period unit with seven full-time equivalent paramedics and a new ambulance.
A $1.6 million rebuild of the Traralgon ambulance station was announced by the government in September last year.
Ambulance Victoria Gippsland regional director Simon Jemmett said the additional resources would allow the service to further improve its response times and level of care.
"These new resources will be a major boost to both paramedics and patients in Moe, Traralgon and the broader Latrobe Valley… and allow us to make a significant improvement in our response to the community," Mr Jemmett said.
"The new ambulance station in Moe will provide state-of-the-art facilities which will support paramedics' work and health and wellbeing and will allow them to operate at their very best for the community."
Member for Eastern Victoria Harriet Shing said the additional paramedics and new stations would make a huge difference to the services provided by the region's paramedics.
Member for Morwell Russell Northe described the investment as "a start".
"The additional resources for Traralgon are much needed. The reality is we have a township of approximately 28,000 that at the moment only has one ambulance and that's simply not adequate to cover Traralgon and the wider Latrobe Valley community," Mr Northe said.
"The additional paramedics will make a difference, but there's no doubt we need to continue investing into the future as the population grows."
Ambulance response times, released last month, revealed the Latrobe Valley's service times had slightly improved over the past year, but remained below the state's average.
The data reported the region's average ambulance response time for the September quarter was 14.1 minutes, while the state's median response time was 12.5 minutes. The State Government is yet to announce the cost of the new Moe ambulance station.