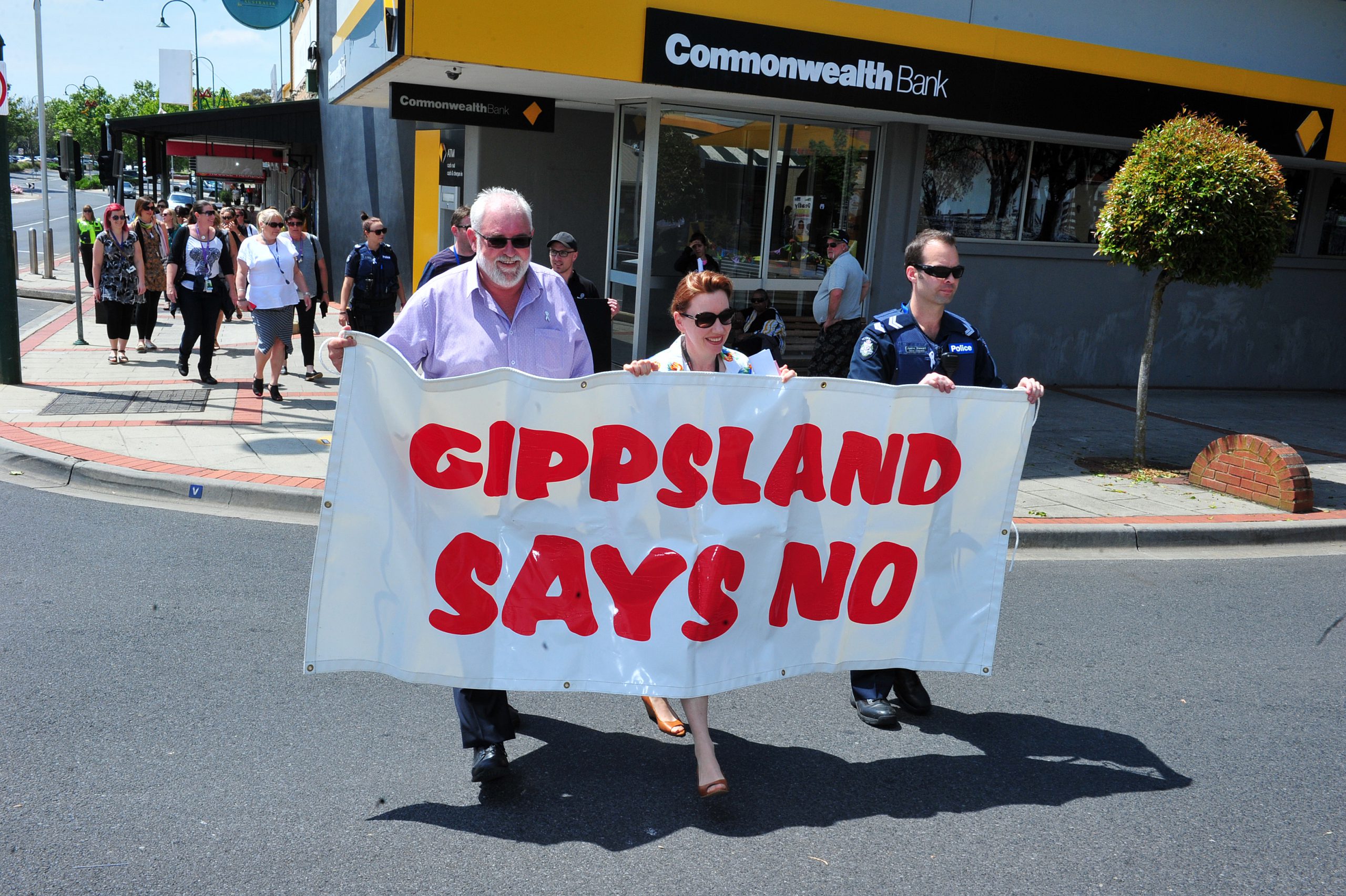 SUPPORT services across the Latrobe Valley have welcomed plans for an inner Gippsland 'support and safety hub' as part of a 10-year strategy to end family violence, but question how it will operate.
'Ending Family Violence: Victoria's Plan for Change' was released last week during the 16 Ways in 16 Days of Activism global campaign to stop violence against women.
The document, promoted by the State Government as a "landmark reform" of the family violence sector, was developed in response to the Royal Commission into Family Violence, which in March this year handed down 227 recommendations to overhaul an "overwhelmed" system.
One of the recommendations was to develop 'support and safety hubs' across the state as a visible contact point for victims of family violence to receive support.
The facilities will combine expertise in family violence, family services and perpetrator interventions.
Child FIRST, a State Government initiative to help vulnerable families, children and babies, will also be integrated into the hubs.
Latrobe City mayor Kellie O'Callaghan said council would advocate for the inner Gippsland support and safety hub to be developed within the municipality.
"We believe Latrobe City's incidence of family violence justifies this decision," Councillor O'Callaghan said.
The Latrobe Valley currently tops the list of the state's family violence hotspots, with a family violence incident rate of 3570.9 per 100,000 people between April 2015 and March 2016.
"In doing so, however, we very much acknowledge that the hub will need to be able to operate in a dynamic and flexible way if it is to be of service to the broader Gippsland community," Cr O'Callaghan said.
The 10-year plan outlines that the hubs will be accessible through a physical location, via phone and online contact points, as well as through out-posted workers and mobile outreach services.
All organisations involved will be overseen by a coordination agency.
Gippsland Centre Against Sexual Assault chief executive Fiona Boyle said the hubs sounded similar to the region's multidisciplinary centre, which includes a complex housing local organisations targeting sexual assault- but it was still unclear how they would operate.
Quantum Support Services general manager children, youth and family services Cindy Pullar supported the establishment of the hub, but expressed concern the integration of family violence and child and family services could "water down" family violence as a specialist service.
"If there's any message I gave in this health service change, it would be ensuring family violence remains as a specialist service," Ms Puller said.
"Often when there's such a significant change as this, specialists can be lost… that would be my biggest concern moving forward."
Premier Daniel Andrews said the hubs would "give families the support they need to stay safe, with world's best practice and the world's best family violence workforce".
Mr Andrews' office did not respond to questions from the Express about where the inner Gippsland hub would be located.
"I swear never to commit, excuse or remain silent about violence against women".
This was the oath taken by about 100 Latrobe Valley residents yesterday at a rally supporting a state free of violence against women, a belated White Ribbon Day community event.
Prior to the pledge, about 50 people marched in solidarity from the Morwell Centenary Rose Garden to the Tarwin Street pop-up park in a stance against gender-based violence.
Quantum Support Service spokesman Alan Wilson said he was blown away by the community's support, and urged everyone to take the White Ribbon pledge.
If you are experiencing family violence phone the National Sexual Assault, Domestic Family Violence Counselling Service on 1800 737 732.
If you feel your behaviour may be violent towards your partner and would like to talk to someone, phone the Men's Referral Service on 1300 766 491.