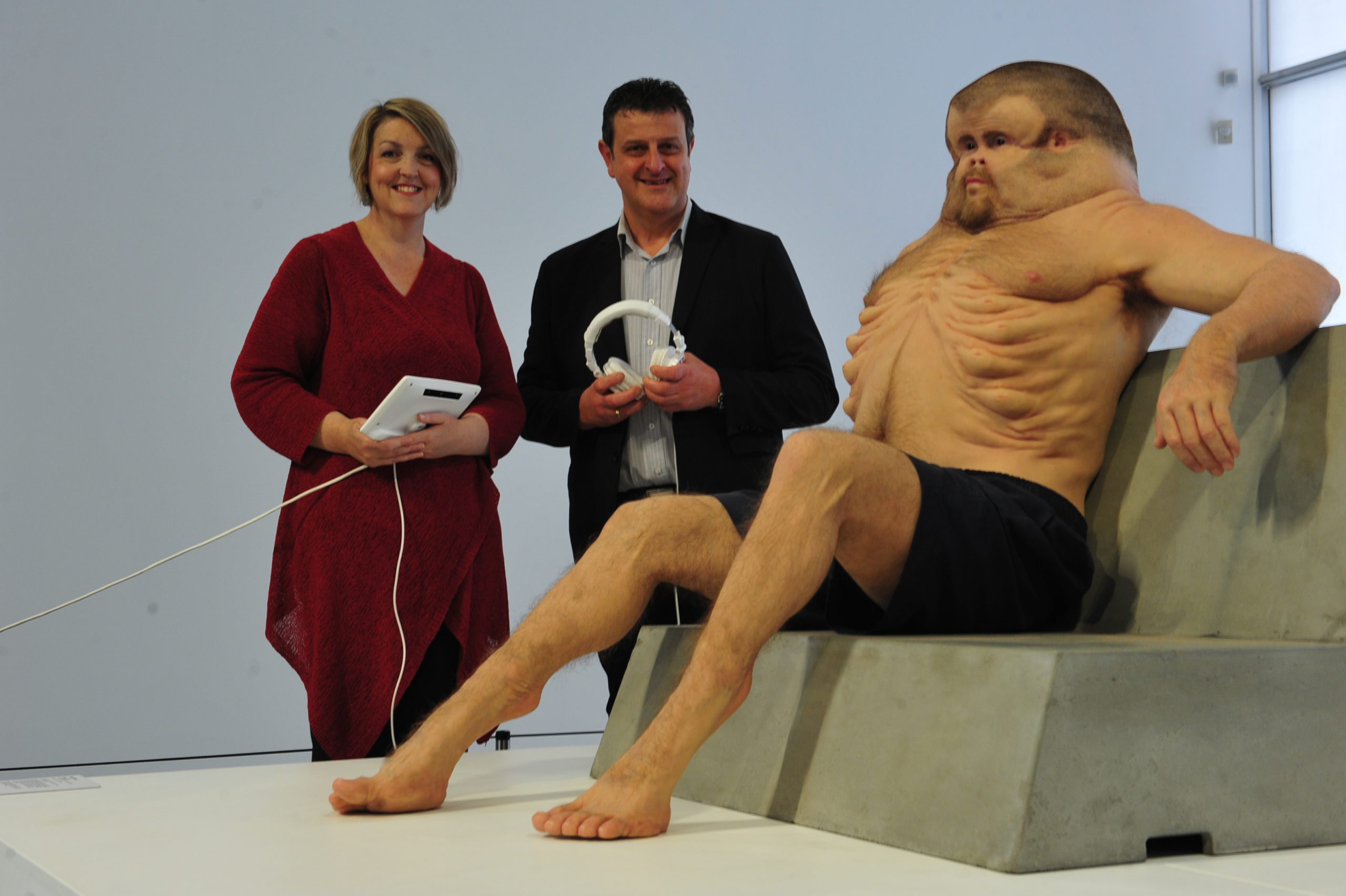 HE may not be pretty, but Graham knows how to withstand a car crash.
In the lead up to the silly season, the human sculpture now on show at Latrobe Regional Gallery gives us a confronting picture of human vulnerability on the road.
Melbourne artist Patricia Piccinini in collaboration with the Transport Accident Commission, a trauma surgeon and a crash investigation expert have created 'Graham' to show what the human body would need to look like to withstand the force of a car crash.
Using silicone, fiberglass, resin and human hair, the sculpture morphs the human body into a crash resistant dummy.
Graham's skull is bigger with more cerebrospinal fluid and ligaments to protect the brain and reduce the damage often caused on internal impact with the skull wall.
His face is flat, his nose is reduced and his ears are protected by his skull and neck. His fatty tissue also helps to absorb the energy of impact.
"People can survive running at full pace into a wall, but when you're talking about collisions involving vehicles, the speeds are faster, the forces are greater and the chances of survival are much slimmer," TAC chief executive officer Joe Calafiore said.
Mr Calafiore said cars had evolved a lot faster than humans and Graham helped us understand why every aspect of the road system needed to be improved to protect people from their own mistakes.
"We have to accept people will always make mistakes, but modern vehicle safety technology and safe road design can drastically reduce the forces involved when a crash happens, making them more survivable," he said.
VicRoads planning manager for eastern region Pas Monacella said the sculpture was a reminder that every aspect of the road system needed to continue to improve.
Mr Monacella said the TAC funded VicRoads to implement road safety initiatives to help reduce the trauma that happened in a crash and meant the future "won't have to look like Graham".
Latrobe City mayor Kellie O'Callaghan said road trauma was usually discussed post-accident, but Graham started a conversation necessary to understand what trauma looks like.
? VicRoads has implemented 35 safety infrastructure initiatives in Gippsland, totalling $83 million
? A further seven safety infrastructure initiatives over $14 million are currently being implemented across Gippsland. This includes roundabouts at the corner of the Traralgon West Road and Maryvale Road near Australian Paper and a new roundabout and Mattingley Hill Road and the Hyland Highway near Loy Yang.
? To date there have been 24 fatalities on Gippsland roads this year, up from a total of 19 fatalities and 309 serious injuries in 2015.