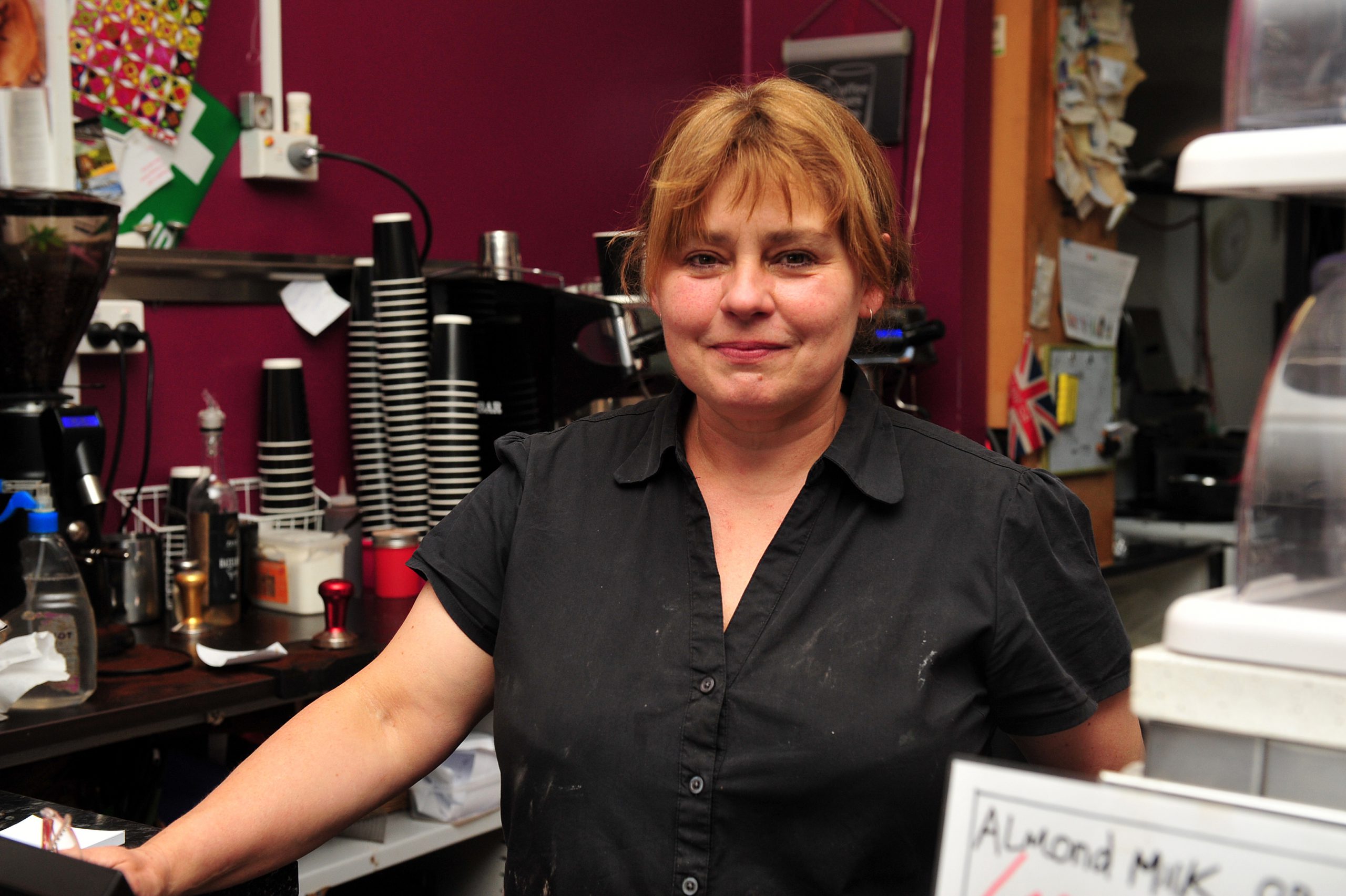 Morwell cafe owner Claudia Davies knows it will never happen but she would like to see local businesses enjoy lower electricity bills because of how close they are to the power stations.
"I always felt it would be wonderful if we had cheaper electricity because we live with the infrastructure and we supply the workers and so on," Ms Davies said.
"But that's just a pipe dream."
Lower power bills seem less likely than ever after three energy companies announced plans on Thursday to hike electricity costs for residential and small business customers.
AGL announced for residential customers on standing offers power bills would rise 9.9 per cent, while for small business customers the increase would be 13.4 per cent.
Standing offers are basic power deals customers receive if they have not moved to a market deal offering more competitive prices.
An article written by Grattan Institute researchers David Blowers and Cameron Chisholm and published in The Age last year said one-in-four Victorian households are on standing offers.
In a public notice AGL-owned Powerdirect said it would increase its rates by the same amount as its parent company.
Origin Energy also announced a price hike but opted for smaller increases – 6.5 per cent for residential customers and 7.9 per cent for small businesses.
The changes will take effect on 1 January next year.
Ms Davies said she was not a customer of the three companies mentioned but was concerned about how price changes would hit businesses once Hazelwood closed.
She said a large power bill had the potential to seriously affect small retailers' profit margins.
"The idea is you are supposed to pass it onto your customers, particularly in hospitality there's only so much you can charge for a sandwich or a coffee," Ms Davies said.
"You can't just make them $10 each and that sort of thing and keep passing it on."
Modelling conducted for the State Government suggested bills would rise by four to eight per cent following the closure of Hazelwood, an increase of about $1.65 a week.
State Member for Morwell Russell Northe blamed the increase on the decision to close Hazelwood.
"For once I was hoping the Premier (Daniel Andrews) might be right in his analysis but it is so far wrong it is not funny," Mr Northe said.
"This will mean a massive impact on our local community, not only for residents who are already doing it tough but for the small business sector who will incur in some cases a 13 per cent increase."
He said this increase was announced before the closure of Hazelwood and questioned whether there would be further increases once the plant closed.
"All of this is happening without the (government's) renewable energy target put in place and it just seems a sign of things to come with the philosophy of the current state government," Mr Northe said.
But a spokesperson for Energy Minister Lily D'Ambrosio said Mr Northe should have "taken the time to understand what a standing offer is before he started scaremongering".
"The government created the Energy Compare website, to help households compare market offers," the spokesperson said.
"It stands by the estimate that most consumers will see increases more like four or five per cent, either by contacting their retailer for a better deal or using Victorian Energy Compare.
"The government strongly encourages households and businesses to do this – especially those who are still on standing offers."
The spokesperson also rejected his criticism of the government's renewable energy target.
"It's interesting that Mr Northe raises renewable energy targets, when the expert advice is that new renewable energy capacity will actually help to lower wholesale electricity prices," the spokesperson said.
"We will have other announcements to make in the near future about support for households and organisations specifically in the Valley to lower their power bills."
Anyone interested in seeing how their electricity deal compares with other retailers can visit www.vic.gov.au/victorianenergycompare or phone 136 186.