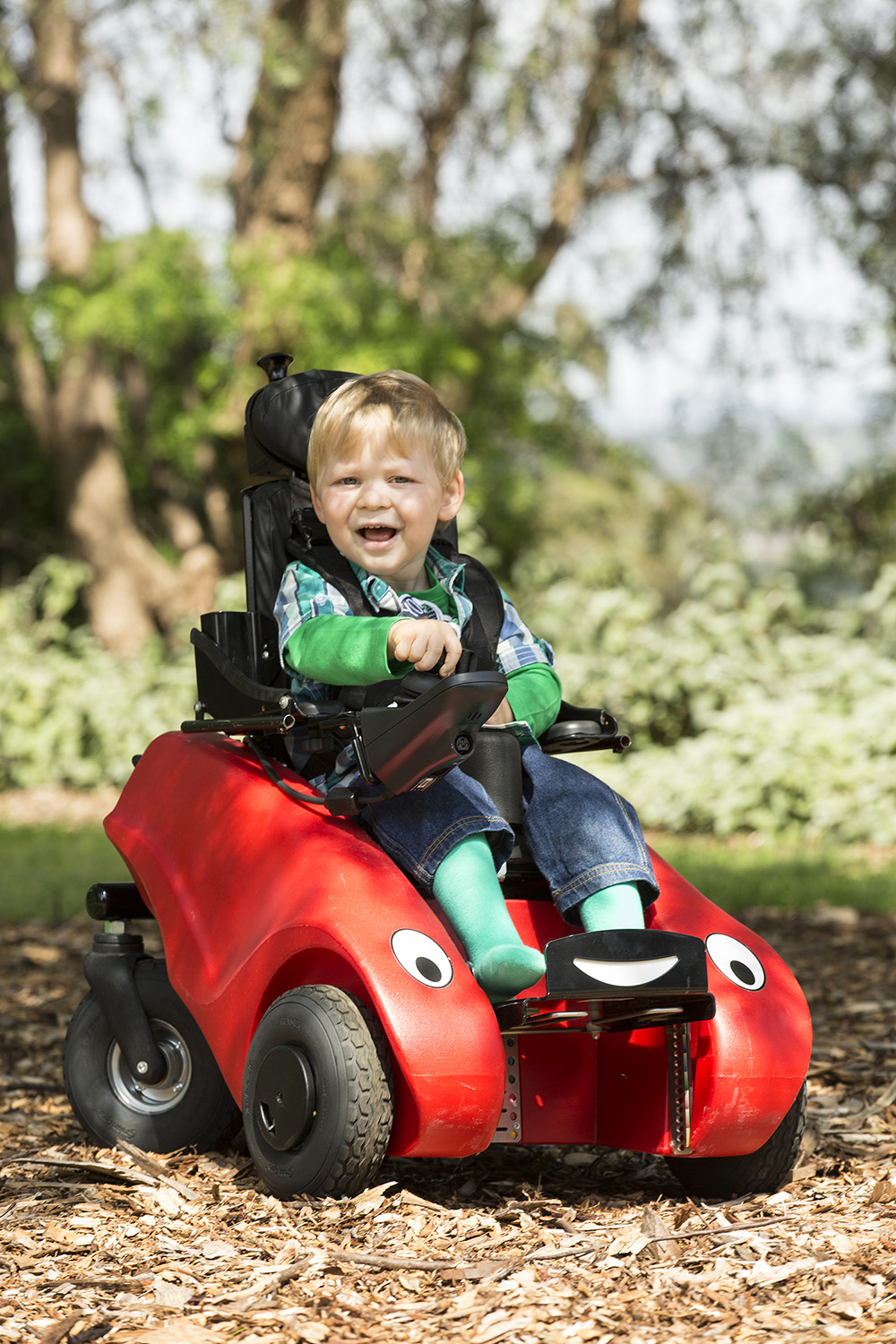 When Jack Radford was diagnosed with cerebral palsy and quadriplegia there was a lot his parents were told he would never do.
But at four years of age, with the help of his motorised wheelchair 'Wizzybug', he's proved there's not much he can't do.
"You can never say never with Jack," his mother, Natalie Radford, said.
"We were told the worst when he was born. We were told he'd never walk, he'd never talk and he'd never do this and that, and he's surpassed a lot of our expectations."
While Jack's movement and posture will be permanently limited, necessitating a motorised chair for mobility, he has come on in leaps and bounds.
He can talk, he can sit up by himself and he's become a star in his own right.
Other children clamour over the Wizzybug, he's appeared in sales catalogues, has auditioned for Kmart commercials and can't go five minutes at the Royal Children's Hospital without being stopped for a conversation.
He's made friends, can mingle with his peers and can be included in activities that were previously out of reach.
Natalie said his development had been astounding since he got his wheels in mid-2015 as part of a trial for the device, which he has been able to keep following a fundraising push from disability support organisation Yooralla.
"His speech, everything has gone (up) two-fold since he's had the chair," Natalie said.
"If we hadn't have had it in the last 12 months he'd still be slithering around on the floor; cognitively too he's able to experience the world in such a different way.
"It's given him encouragement to get out and try things when he's not in his chair. He's learnt to sit up by himself and I attribute a lot of that to having a power chair, he's got a lot of core strength now… from being in it.
"It's given him the freedom to be a four year-old."
Saturday's International Day of People with a Disability highlighted the achievements, contributions and ability of people with a disability.
Jack epitomises what can be accomplished in the face of all odds.
With the help of Yooralla, children in similar circumstances to Jack will get their chance to grow after the service purchased 19 new Wizzybugs to loan to children across Victoria.
A donation from the William Buckland Foundation made the purchase possible.