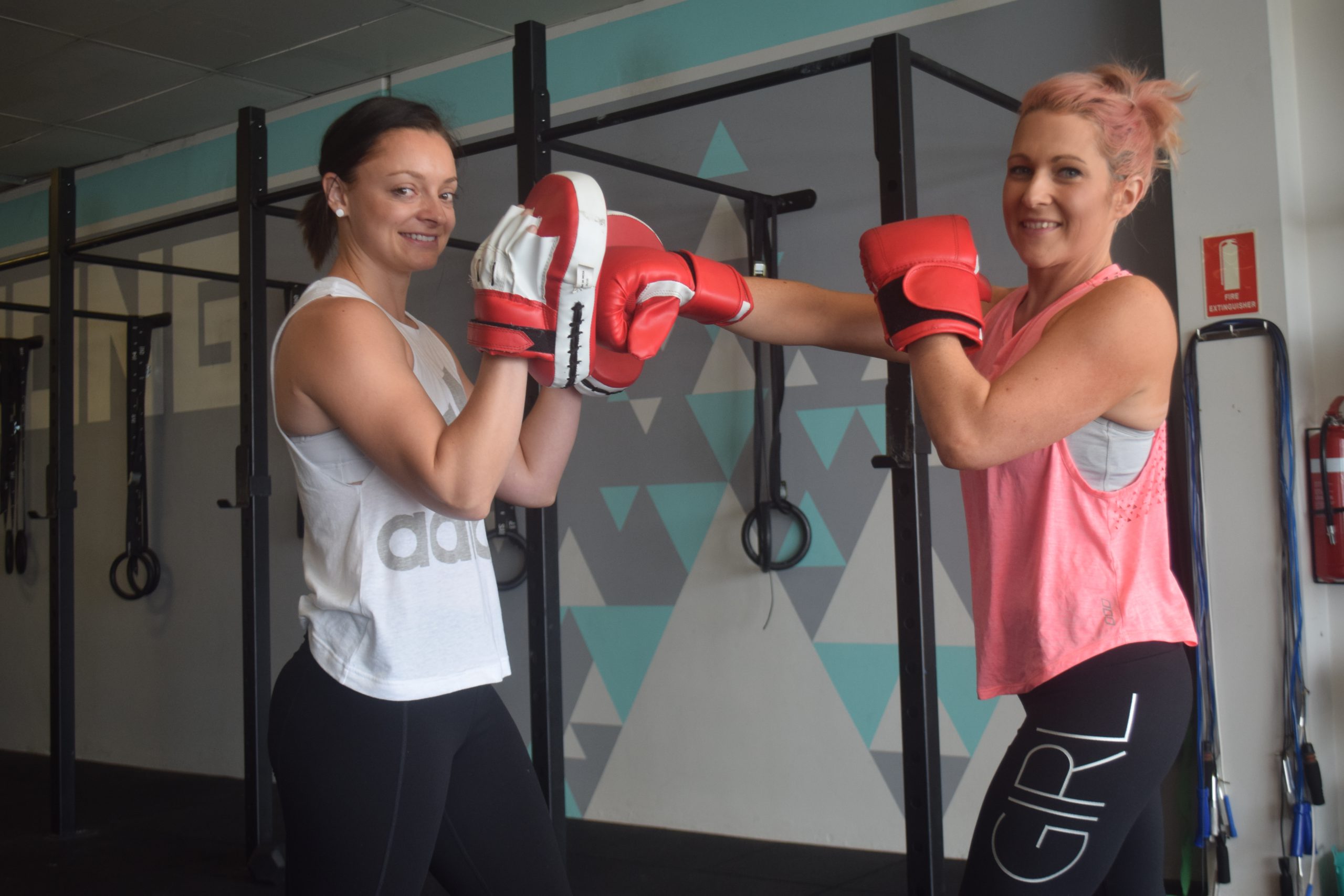 Most new mothers want to lose what is often referred to as "baby weight".
This was the case for Yinnar's Claire Mills, however the mother of three has taken her new body to the stage of the Melbourne Cricket Ground.
After 12 weeks of sweat inducing physical training and a squeaky "clean diet" on Maxine's Challenge, Claire has beaten 5000 other women across Australia for the title of the best body transformation.
"I still can't believe that I won," Claire said.
She said she had been inspired by the results of another woman who had taken part in the three-month challenge and was "sick of looking in the mirror".
"After I had Jesse my eating habits were terrible and my weight was going up after I'd had him," she said.
"I lost weight after I had him, but then I started eating junk and was finding it hard to get motivated so decided to take this on."
Since that decision, Claire has lost 12 kilos and a total of 40 centimetres off her small frame.
Before the challenge, the 30 year-old said she had done fitness-based pole dancing, but had never set foot in a gym or tried lifting weights.
Supported by her trainer, Allira Brown, she embarked on a demanding exercise program of five to six 45 minute to one hour personal training sessions per a week, including weight training and cardiovascular exercise.
Ms Brown said she focussed on "power lifting", "isolated weight exercises" and more functional training – a form of exercise that does not use gym equipment and forces the body to use multiple muscle groups at the same time.
"I haven't trained anybody that has come so far in just 12 weeks," Ms Brown said.
The Morwell personal trainer said Claire sometimes struggled with push ups, but was always determined and never said 'I can't do it".
She reflected on warning her about giving her a day's notice if she needed to cancel a personal training session in the beginning to which she replied, "Oh, I'll never cancel".
"It wasn't even an option, she'd be there. I knew at that point that this girl was so determined and she's progressed so quickly."
Claire said the Maxine Challenge also involved a strict diet – with no carbohydrates, sugar, processed foods and an emphasis on protein sources.
She said the lifestyle required organisation and food preparation, but was now in the routine of cooking food every Sunday before starting her week as a nurse.
Three weeks after the challenge, Claire is still training and eating well, but is slowly introducing more food variety into her diet.
"I used to eat Maccas', takeaway, lollies and chips. I don't eat any of that now. I just make healthy snacks and some treats," she said.
Besides the physical changes, Claire said the lifestyle had given her more energy and had improved her mood and self-confidence.
Claire's also philosophical about women's body image issues and stressed women shouldn't feel pressured to change their body for anybody but themselves.
She noted there was often negativity and comments to mothers that also worked hard to get fit.
"That's why I wanted to do it, for myself, not for anybody else," Claire said.