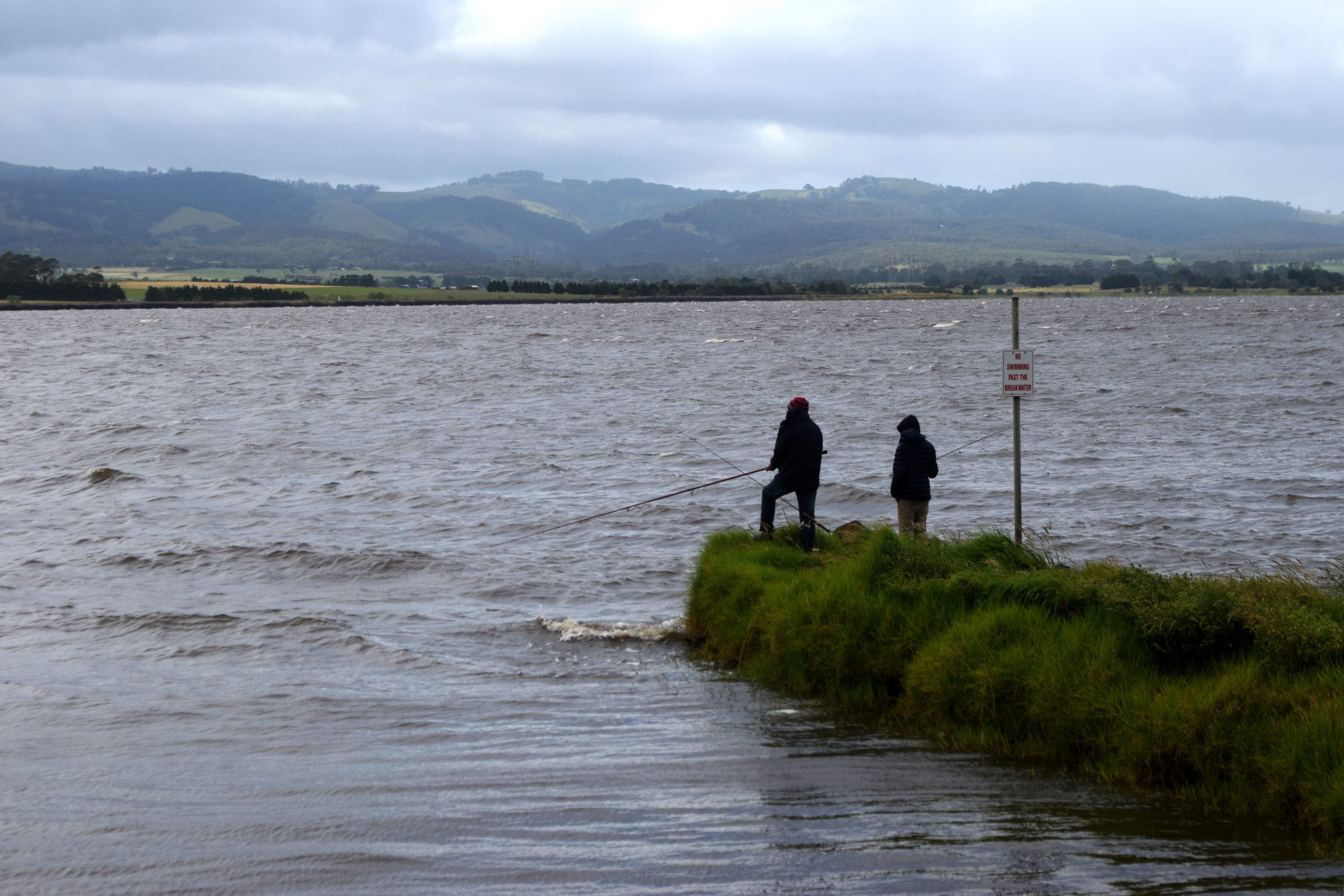 Choppy water and fierce winds did not stop keen anglers from the dream of bagging their first big barra' at the Hazelwood Pondage on Friday.
Member for Eastern Victoria Harriet Shing officially announced "open season" for barramundi at the warm waterway adjacent to the Hazelwood Power Station that last month announced it would close on 31 March.
After releasing about 7000 of the tropical fish species into the pondage since April, Ms Shing said she had seen a variety of sizes with many putting on "stacks of weight".
"They are very fat, they are very happy and they're waiting here for an angler, so find them," she said.
The daily bag limit for the Valley's local barra' has been set at one per person, per day.
It still remains unclear if fish will survive once the brown coal generator winds down eight of its units and the heated water inflow is reduced.
Ms Shing said the water would stay at 22 degrees until the power station closed and would remain warm for some time with the sunshine keeping the temperature up.
"Then the barramundi might start to find it increasingly difficult (to survive), if there are any left in the pondage of course," she said.
"Hopefully we'll get everyone to find them before such times that they don't find these waters viable anymore."
Fisheries Victoria executive director Travis Dowling said 6000 registrations were received in the first 24 hours of the 'Barra Ballot' for those seeking to launch their boats into the pondage.
Mr Dowling said anglers would travel from across the state to catch a Hazelwood barramundi.
"There are some that are between 50 to 80 centimetres long. They're amazing fish and this is the best growth rate of barramundi," he said.
"They've grown so quickly because the Hazelwood Pondage is full of cichlids and tilapia and the barramundi was introduced as a top-order predator.
"They've just gone nuts topping them."