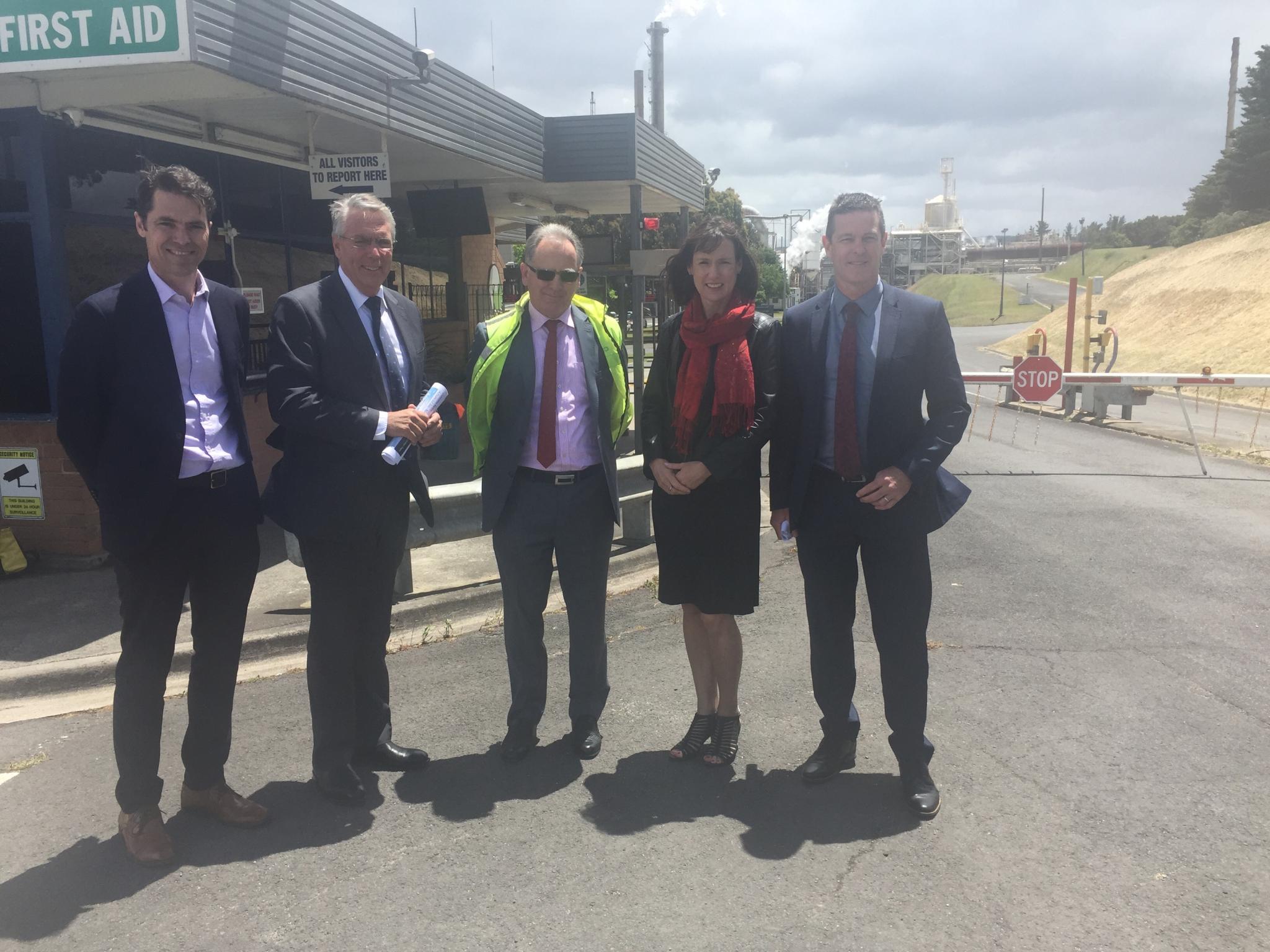 Members of the National Party are "checking in" with the management of Australian Paper – the Valley's biggest employer – as the community braces for impending job losses at Hazelwood.
Deputy Leader of the Nationals Peter Walsh visited the Valley to meet with Hazelwood Power Station and mine workers, followed by a tour of Maryvale mill on Friday.
It follows a motion for a five-year moratorium on establishing national parks in the state's Central Highlands was defeated in the Legislative Council.
"It's even more critical that existing businesses don't have decisions made against them by government," Mr Walsh said.
"The long term issue with AP has always been around the security of supply of timber, particularly the Great Forest National Park.
"It is imperative that park does not go ahead now and there is a long-term supply of timber for AP and other businesses in this area so those jobs are maintained."
Maryvale Mill workers are considering a five per cent pay cut in an attempt to save their jobs.
The Construction, Forestry, Mining and Energy Union is putting a pay cut proposal to its 500 members for a vote next year after 19 months of workplace agreement negotiations with AP management.
Unions say the pay cut would average at least $100 a week as part of the company's "turn around" plan to reduce costs.
Australian Paper spokesman Craig Dunn said there was a "strong collaborative spirit" between management, employees and unions.
He said workers would vote on a range of issues early next year and would continue to have a direct discussion with employees and unions about issues.
"We're about stabilising the operation, positioning ourselves for growth and we think that our employees will see that there's a strong future for the business as well and hope they're willing to support us in the short term," Mr Dunn said.
When asked if there were could be future positions for Hazelwood workers, Mr Dunn said there was opportunity for increased employment if AP could strengthen its business.
"We're not quite in that position at the moment, but we're very positive about the future of AP in the Latrobe Valley," he said.