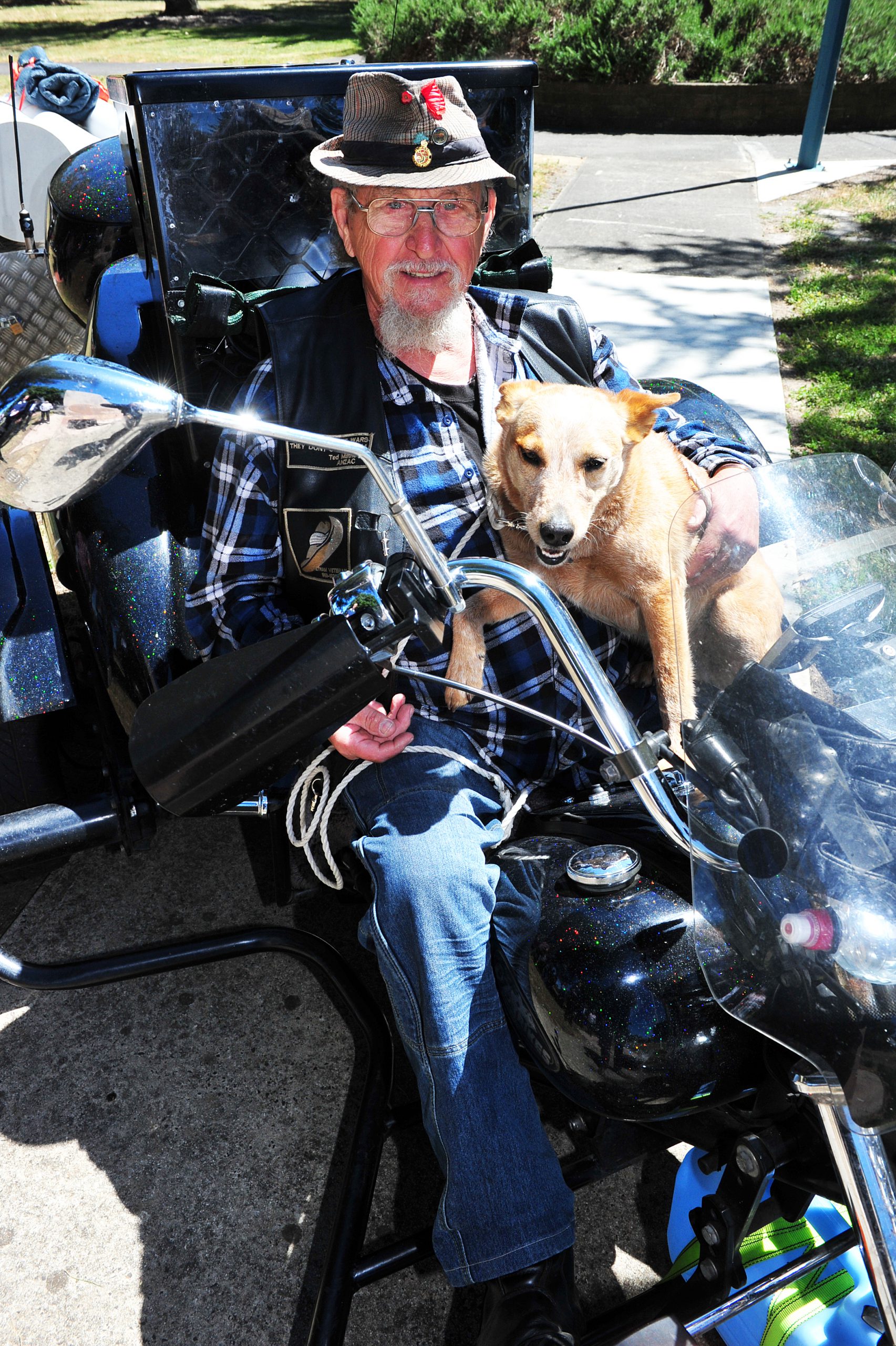 For about six months Rob Eade has travelled Australia planting flags at war memorials in honour of those who have fallen in Australia's most recent wars.
It's a journey which started in Baldivis, south of Perth, on 18 June.
It has seen him travel across three states laying flags for every Australian soldier who was killed in action or died as a result of the Vietnam War and every conflict Australia has been involved in since.
Mr Eade will place about 600 flags in total across Australia in a voyage he expects to complete in three years' time.
On Wednesday the Vietnam veteran's journey brought him to Newborough, where he laid a flag at the cenotaph near the Yallourn/Newborough RSL.
There he laid a flag in memory of Private Joseph Manicola, a soldier from Yallourn North who died during the Vietnam War.
The flag was laid during a short ceremony attended by officials from district RSLs and members of Private Manicola's family.
Despite having conducted similar ceremonies in three states, Mr Eade is still moved by the attendance of soldiers' families.
"My biggest enjoyment is when I get family members here and I got two of them here today and it means a lot to me," he said.
"It means I'm doing the boys proud that I get these people all around me.
"It's gratifying, so gratifying."
From Newborough, Mr Eade travelled to Sale and other sites across Gippsland and will spend Christmas in Melbourne before journeying to Tasmania.
"When I travel I don't stick on the main highway, I'm in and out everywhere," he said.
"Coming across I had Whyalla, Port Augusta, into Renmark, Freeling, down to Adelaide, Mount Barker."
It is a trip he is not making alone, accompanied by his dog, Ginge, as he makes the journey on his black motortrike.
His idea for the journey came after watching a YouTube video about a retired postal clerk and veteran who ran across America to commemorate soldiers who died in Iraq.
"His name's Mike Ehredt. He ran from west to east and north to south and every mile he placed a flag for a veteran," Mr Eade said.
"That inspired me and with that I sat down and I said… to the dog 'we're going to do this, we're going to ride around Australia'."
He then set about amassing the names of the soldiers who died in, or as a result of, every conflict since Vietnam.
"It took me over a month-and-a-half to amass the names, log them and all that sort of stuff," Mr Eade said.
"Then I had to find out the Afghanistan veterans and all the Iraq, East Timor and all those other (veterans). They were very, very hard to glean information because of the Privacy Act.
"War is hell and you lose so many dear friends and I just hope I can do these boys proud by remembering."