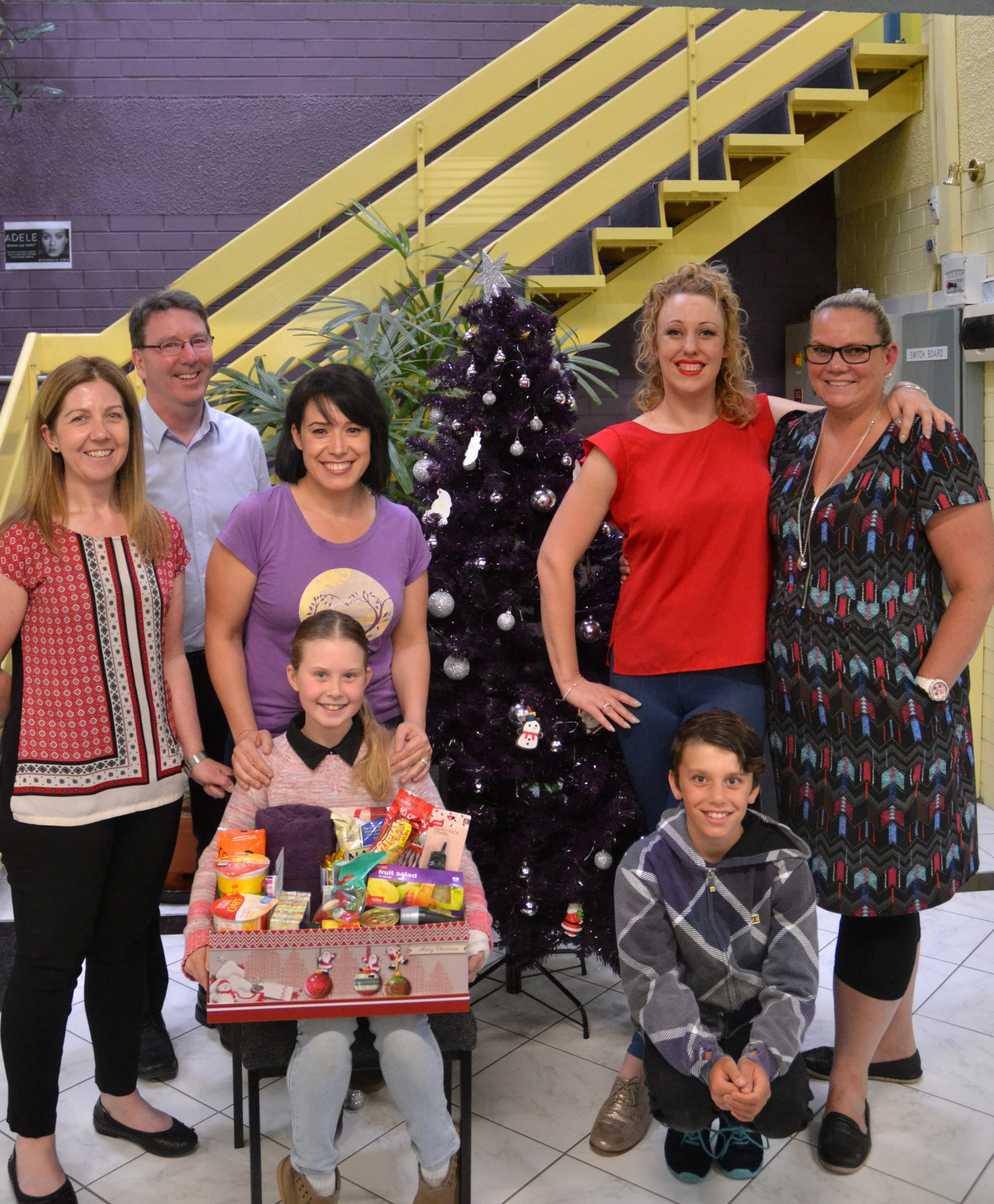 A trip to the theatre has inspired a Traralgon mother and daughter duo to give, rather than receive this Christmas.

Naomi Downing and her 10 year-old daughter Mia were in Melbourne walking to a production of 'Matilda' when they became overwhelmed by the number of people living on the streets.
"We saw a whole bunch of people sitting there and they didn't have homes. It made me sad," Mia said.
Wanting to help locals in the same situation, Mia and her mother shared ideas about what they could do, finally settling on a reverse advent project.
"The idea is that rather than receive, we donate a non-perishable food item for each of the 24 days leading up Christmas Day to give to the homeless," Ms Downing said.
Starting as a small initiative between friends, more than 70 locals are now involved in creating food and necessity hampers for Gippslanders affected by domestic violence and homelessness.
The hampers, featuring a variety of canned and non-perishable food and hygiene products, will be distributed to Community Housing Limited and Quantum Support Services in time for Christmas.
Quantum general manager of children, youth and family services Cindy Pullar was inspired to see such a project come from a child.
"We know that to stop the cycle of gender-based violence we need to educate the younger community," she said.
"And here we are with Mia… for a 10 year-old to do this, it gives me hope."
The project is wrapping up for the year, with more than 100 hampers expected to be donated to the organisations who will then distribute them to those in need.
The community response has far exceeded any expectations Ms Downing or Mia had.
"As one or two people, we knew we couldn't make a massive difference. But by getting heaps of people together we can hopefully make a bit of a difference," Ms Downing said.
To take part in next year's reverse advent project, request to join the 'Reverse Advent Calendar for the Homeless Project' group on Facebook.
Quantum and Community Housing Limited welcome donations by the general public at any time.
Those wishing to donate can contact the two organisations directly.