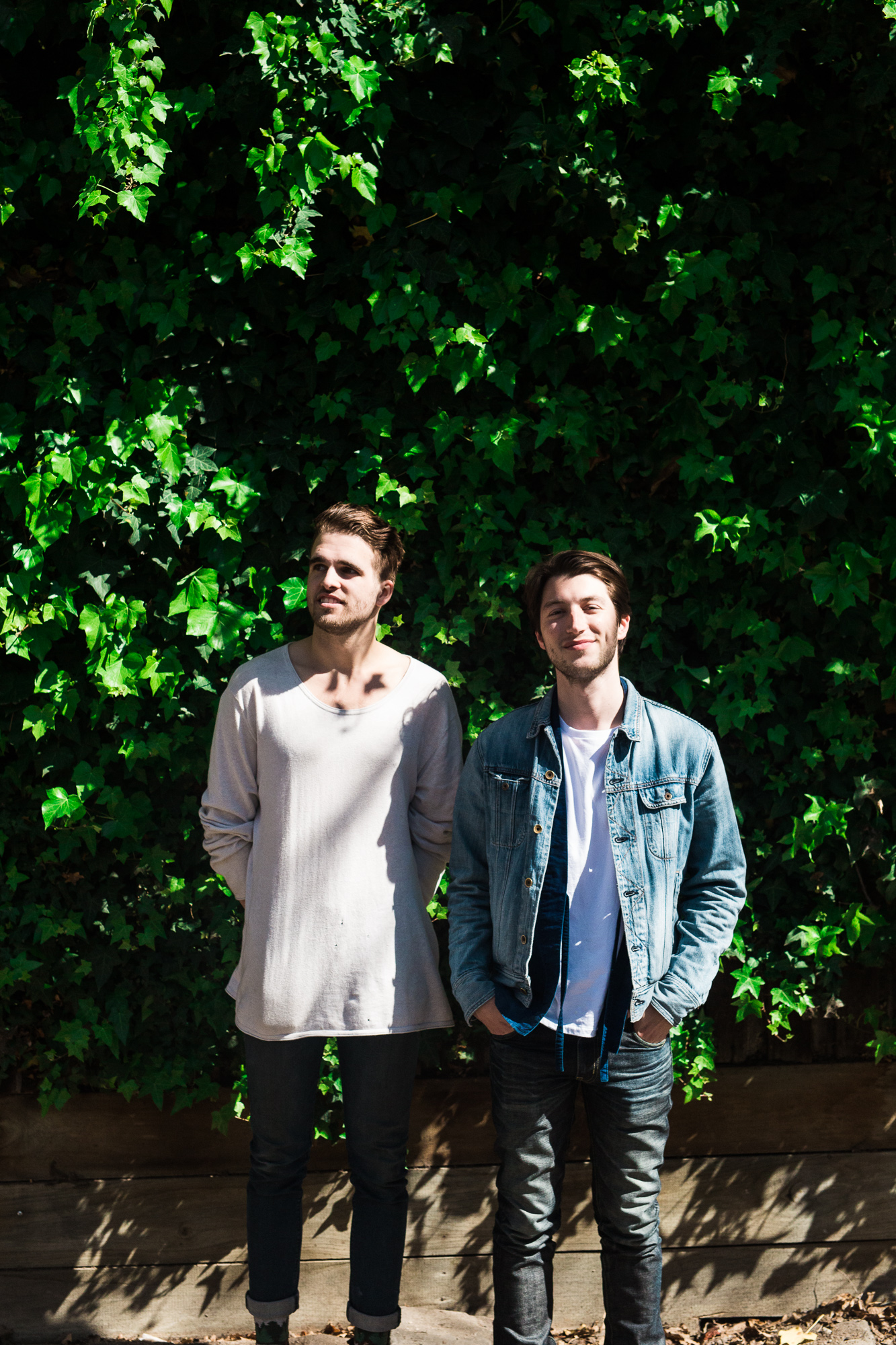 It's been a long and winding road for Gippsland act Wolf and Willow, but it leads back to their door in Traralgon.
The band was born in the backyard, where it played its first gig, and is poised to bring 2016 to a close in the same fashion on Sunday.
An acoustic folk fusion of The Paperkites, John Mayer and Mumford and Suns, the duo will bring their ethereal odes to dozing off on lazy summer days back home for the first time since releasing their debut EP, 'Born to Be'.
Their 'Traralgon Backyard Show' promises a concert of colourful chords, akin to Cloud Control, with bright and cheery finger picking permeating the set.
Frontman Tim Richardson said the band, formed with high school friend James DiFabrizio, was excited to bring its fully-fledged record to its heartland.
"Growing up and spending most of my life in Gippsland, I'd say people are the biggest influence on writing, lots of long-time family and friends, Gippsland will always be a sense of home for me," Richardson said.
"It's not so much the place for me, more so the people, but the people make the place."
Following their passion for music post-school, the boys unveiled their maiden single 'Chase the Sun' at the Toff in Town in Melbourne and have been on a steady rise since.
Their follow -p track 'Seaside' got heavy traction on Youtube and picked up more than 20,000 views in a matter of weeks.
Ala Arcade Fire, the band holed up in an abandoned church to lay down their EP, and was thrilled when the dreamy degustation of mellifluous melodies came to fruition.
After months of mixing and networking, the boys, who are featured on Triple J's unearthed page, released it with a gig at the Evelyn Hotel in Fitzroy and haven't looked back.
"We moved a little makeshift studio into a church where we spent the week eating rubbish food, living off coffee and that was where we put together the EP," Richardson said.
"It's very refreshing to have all that hard work (come together). When we first got the hard copy of our EP after all the months (of work), all the notes in your phone and written down on scraps of paper, to have that in a physical, hard copy was very refreshing."
Sunday's show will feature a three-piece, with their studio keys player joining the party, with local singer songwriters Josh Diamente and Ayden Thorne from Map the Skyline as special guests.
Richardson said the group loved the fleshed-out feel of a full band, but was a stripped back ensemble at heart.
"We're just a couple of guys hanging out, playing music and we're glad we can now try and get that out to the masses," he said.
"We're still just a couple of kids enjoying the freedom this time of life offers I guess. There's a lot of hard work though, gigging throughout Melbourne and Gippsland.
"We're very much looking forward to getting back to our home town for one last show in 2016."
The show is an all ages gig from 6.30pm with tickets for $5 at the door.
For more information and the gig location visit the band's Facebook page Wolf and Willow or website www.wolfandwillowband.com
The EP is up in full on their website.