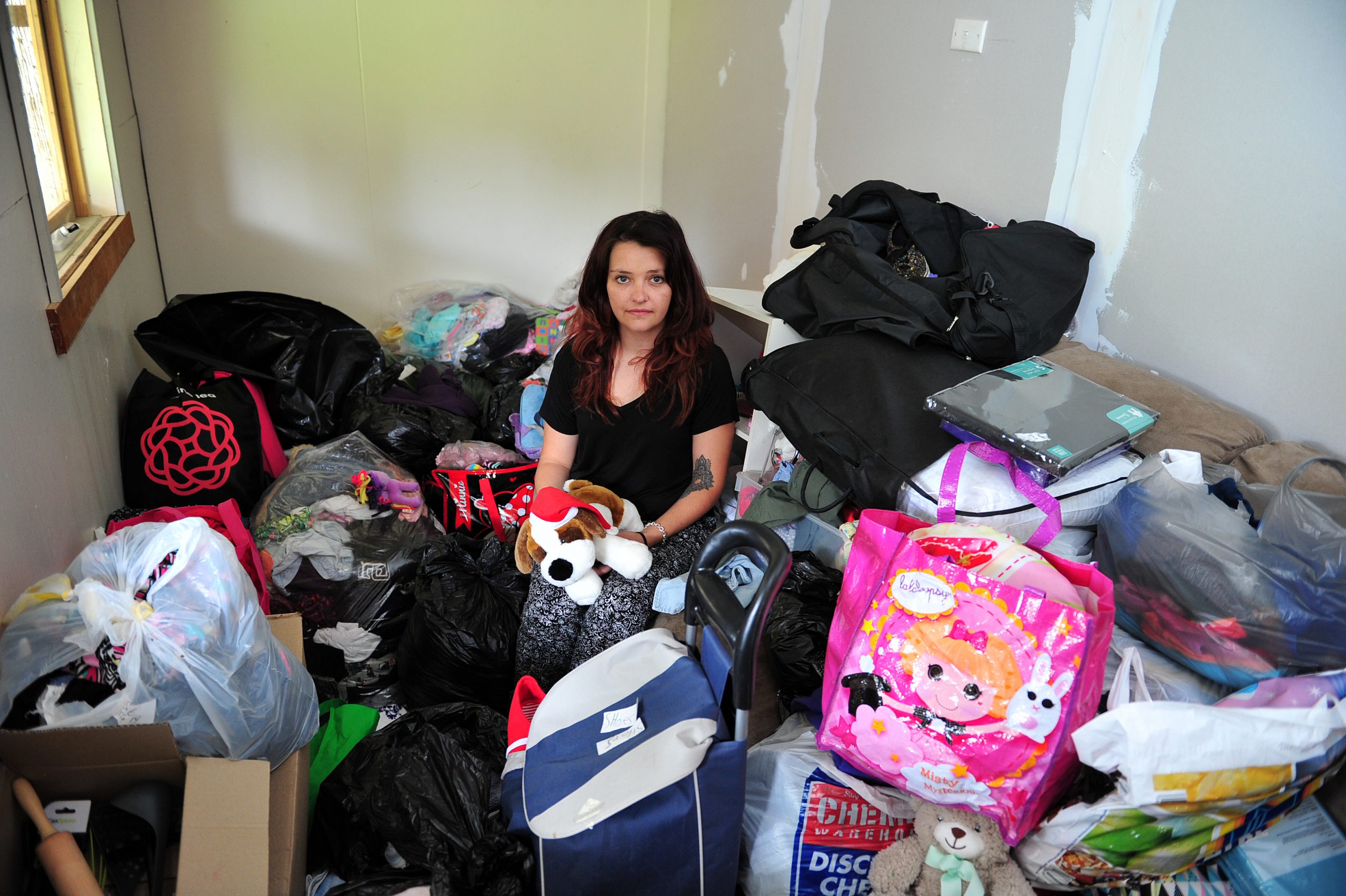 Kylie Wright has lost everything but her precious, four daughters.
The Churchill mother remembers waking up at 3am on Friday to find the lounge room of her three-bedroom home engulfed in flames.
Those moments of reaction are a bit of a blur, but Kylie remembers turning on all of the taps in the house, ringing triple 000 and her partner Adrian dousing the fire with buckets of water before telling her to grab her daughters and run.
"I was shocked at how fast it went. Within 10 minutes it was all gone," she said.
She doesn't tell her story to the media readily and doesn't want sympathy, but has contacted The Express with a purpose – to thank her family, friends and the many anonymous members of the community that have rallied to support her and urge locals to check their fire alarms.
Clothes, toys and presents for her daughters, gift vouchers, bedding and home wares, furniture and even kitchen appliances have been donated.
Kylie said strangers had driven from Orbost, Omeo and Korumburra just to drop off items after seeing Facebook posts about the house fire.
"I've had phone calls non-stop with people trying to help. My sister and my two nieces, Adrian's cricket club, his friends have (collection) tins… It's just crazy the amount of stuff that people are doing," she said.
It was first thought that the fire might have ignited by a rack of clothes sitting too close to the lounge room heater, but Kylie said a fire investigator discovered the fire started in the roof cavity above the kitchen.
"It was everywhere, but as I was pulling out of the driveway, the flames had come half way down the window and I thought to myself, that's strange, why has it gone so quickly?" she said.
"It had been burning in the roof and dropped down through the ceiling into the lounge room."
Kylie has four daughters – Eliza, 10, Jayla, 9, Izabelle, 7 and Gabby, 4.
She still thinks about how bad the fire "could have been", if the wind direction had blown the flames towards their bedrooms.
"If we had stayed there another five minutes, It would have been a lot worse," Kylie said.
All has been lost from their home, bar some items in the garage, a drawer with her father's items and passports.
Kylie recounts a moment in the car rattling off all of the mementos from a recent holiday, Christmas and birthday presents that had been destroyed and her daughter Izabelle consoling her.
"Mum it doesn't matter as long as we're together… that's enough for Christmas," Izabelle said.
But because of the community's support and the countless donations, Kylie said her daughters would have the best Christmas they could imagine.
"Thank you to everyone, I'm blown away. I'm so grateful," she said.
Kylie's friend Sue Seegers has a 'Go Fund Me' page called 'Kylie's house fire fund' open to donations.