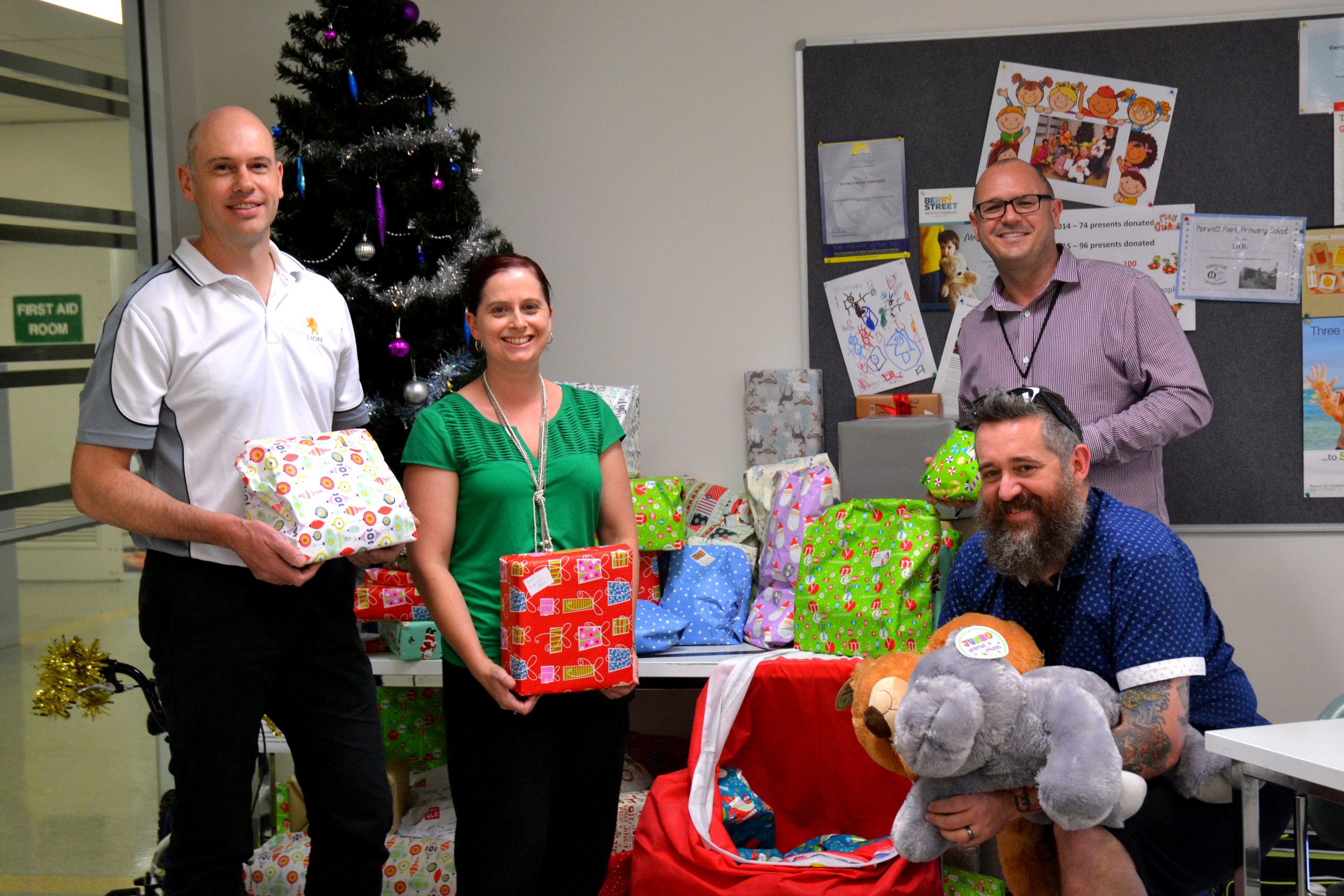 Christmas is a time of happiness and joy, but for some in the Latrobe Valley it can be difficult.
Staff at Lion Dairy and Drink Morwell have rallied to spread a bit of festive cheer through a gift donation drive to help local children in need.
On Tuesday, staff at the dairy product supplier donated 102 gifts to Berry Street that will be distributed to children this Christmas.
The employee-driven initiative has been running for three years at Lion and has so far donated 272 gifts.
Gifts, including a stuffed hippopotamus and a bicycle, will be delivered to children in need by the organisation that helps vulnerable children and families across Victoria.
Berry Street team leader Darren Teller said the staff at Lion were providing happiness for disadvantaged children.
"The fact is, at this time of the year young people don't have a significant other bringing people gifts and many experience this," Mr Teller said.
"The support from Lion staff to pull together as a good corporate citizen has provided some happiness for people in the community and it is a great thing.
"They are terrific and are giving back to the community. They don't have to do this… but we are very appreciative."
Berry Street helps about 4500 children, young people and families state-wide and this number is expected to rise during the Christmas season.
Berry Street Morwell4Kids coordinator Sean McLoughlin, who was on hand to accept the donations with Mr Teller, said gifts were always welcome.
Mr McLoughlin said these kind acts always touched the heart of the organisation.
"It shows that people in the community care for the kids in the community," he said.
"The staff who work here day-to-day have taken an interest and want to help make a change."