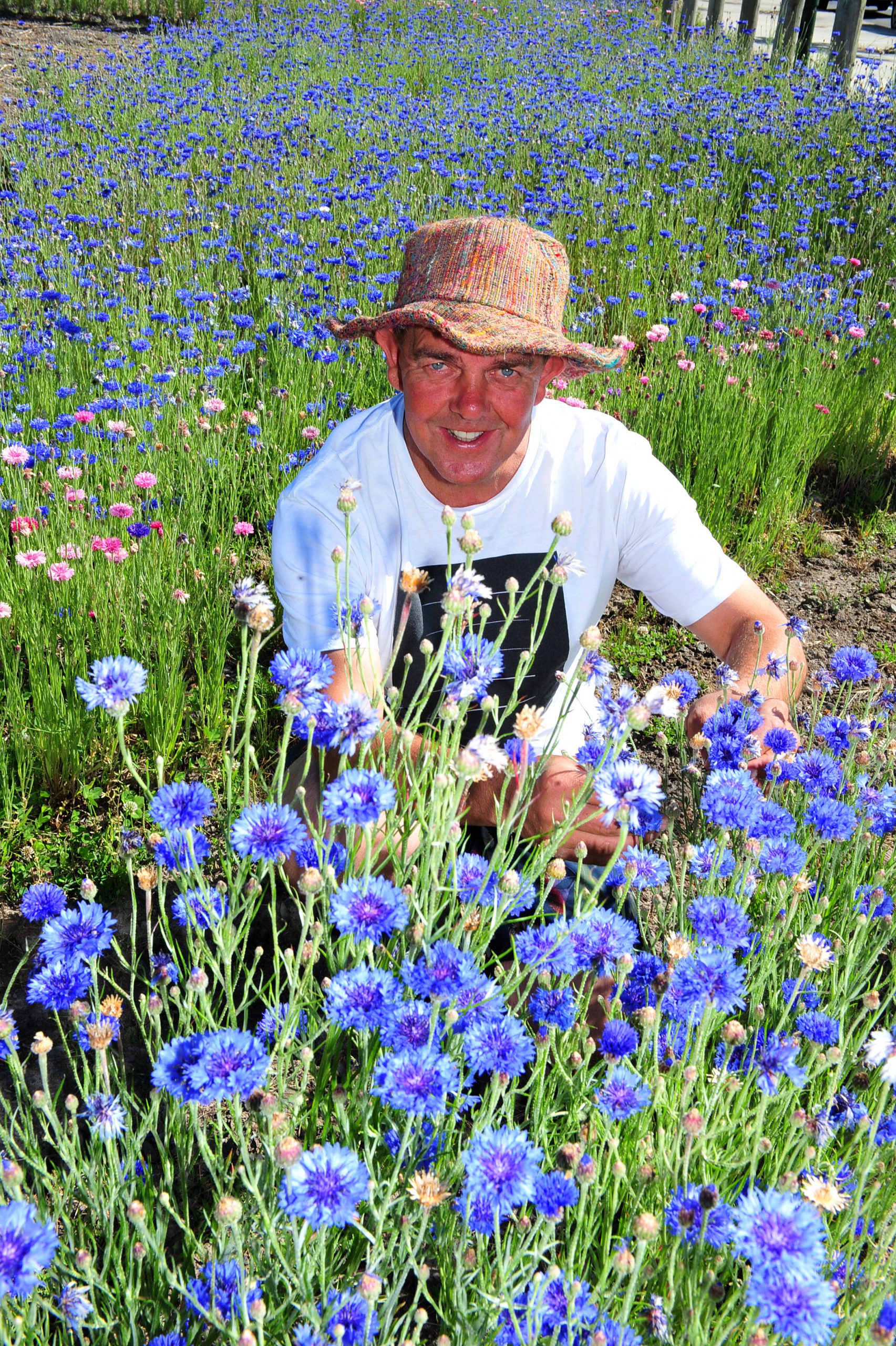 FIRST it was sunflowers, then it was poppies, and now blue and pink corn flowers are in bloom in a once vacant lot on the corner of Buckley and Church streets.
Lynton Azlin, known in Morwell as the 'Sunflower Man', planted the pastel blooms in the configuration of the zodiac constellation of Leo at the former service station site.
Work for the Dole program volunteers have also assisted with the project, planting, weeding and watering.
"I hadn't grown the flowers before, but the colours are amazing," Mr Azlin said.
"A few of the kids have kept volunteering (after finishing the Work for the Dole program) because they feel a sense of ownership and want to keep helping out."
Reactivate Latrobe Valley co-director Rose Monacella said the corn flowers were part of a trial to keep vacant lots active during the winter months before sites were planted with sunflowers as part of next year's 'Get Sunflowered' project.
"It's a way to deal with vacant spaces in a positive way for the community," Ms Monacella said.
She said it was unsafe to grow food on the site because of poor soil quality, but planting the corn flowers would help condition the earth for the yellow sunflower blooms.
"We've been able to grow something beautiful and condition the soil at the same time. The site was boarded up and didn't have any benefit and now it's an asset to the community."