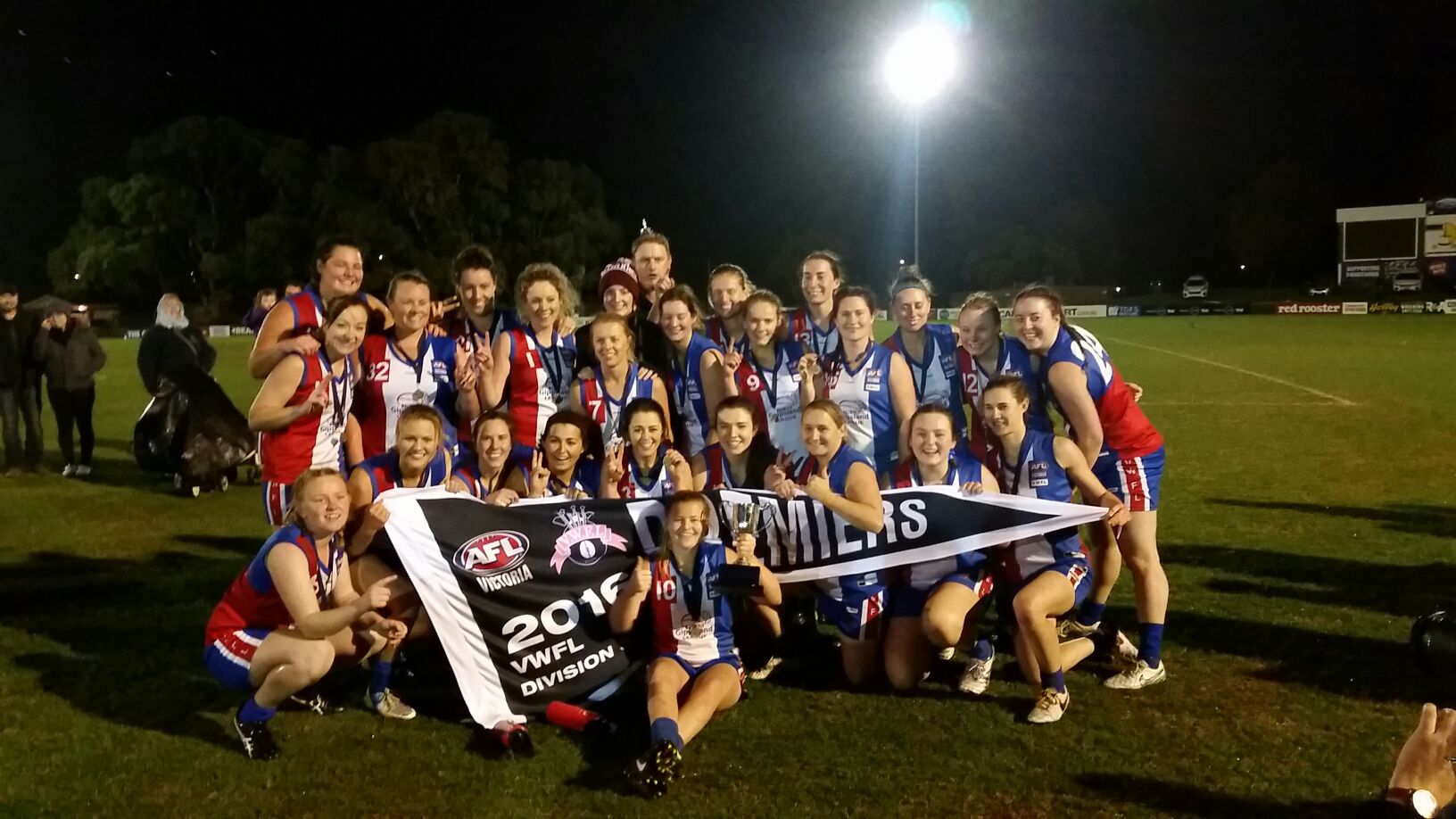 Football
Pioneer women's football team Gippsland Galaxy will have a new permanent home in 2017 when it becomes part of the Traralgon Football Netball Club.
The change follows two hugely successful seasons under the auspice of the Gippsland League, which resulted in the Galaxy bagging a pair of premierships.
With an open women's football competition expected to be introduced in Gippsland as soon as next year, Gippsland League chair Greg Maidment said it was important the Galaxy was in a position to offer players an opportunity to play at a higher level.
"When we first agreed to support the concept of a Gippsland women's team we never dreamed it would be as successful as quickly as it has been," Maidment said.
"Given the way the Galaxy has developed over the past two years and the potential for even further growth we felt it was time the team had a permanent home within an existing club that can commit more time, energy and financial resources to it than our board realistically could."
Gippsland Galaxy played its first season in 2015 and was a runaway success, winning the Victoria Women's Football League division five east premiership.
That success continued this year when the team was promoted to division three, where it completed the season undefeated on the way to another flag.
AFL Victoria's recent decision to establish community league competitions in place of the current VWFL structure means the Galaxy is expected to be part of a newly-formed AFL South Eastern Women's Division One competition in 2017.
In October the Gippsland League called for expressions of interests from clubs to house the Galaxy and informed the applicants of its decision last week.
Maidment said factors such as the current team's existing player base, and Traralgon's facilities, financial strength, recruiting potential and female sports administration experience of the parent club, were key considerations in the decision-making process.
"It was important that the nominated club was in a position to build on the foundations we put in place and of the expressions of interest we received, Traralgon was the club that best fit our criteria," he said.
"Our only conditions were that the team continue to be referred to as 'Gippsland' and that it continue to act as a representative team for our region in the new women's league structure."
Traralgon president Andrew Livingstone said his club was extremely excited by the development and revealed the team's moniker would change to align with its parent club.
"Our club is very committed to ensuring we provide a professional club environment for our newest team enabling them to be competitive in the newly structured women's state league," Livingstone said.