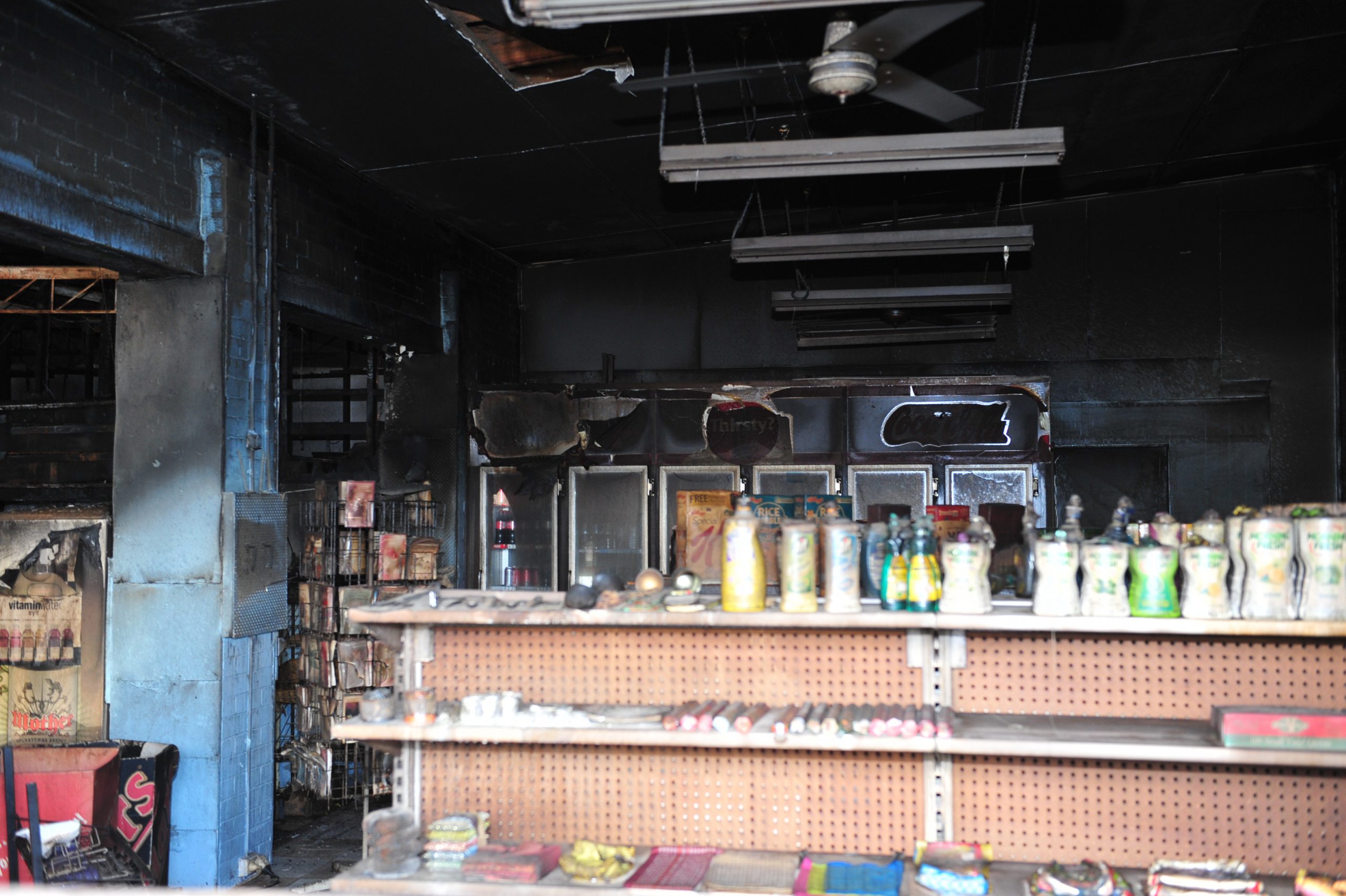 A Morwell business owner had a devastating start to 2017 when his twin shops on Rintoull Street were destroyed by fire.
The fish and chip shop and adjoining mini mart were consumed by a blaze about midday on New Year's Day following a cooking accident.
Police said the store owner was using a small deep fryer when the oil on the appliance caught fire.
The man used a fire extinguisher but decided to evacuate after his attempts to fight the blaze were unsuccessful.
He sustained minor burns in the fire.
Investigators deemed the fire non-suspicious and accidental only.